The legendary Jan Akkerman announces new solo album
|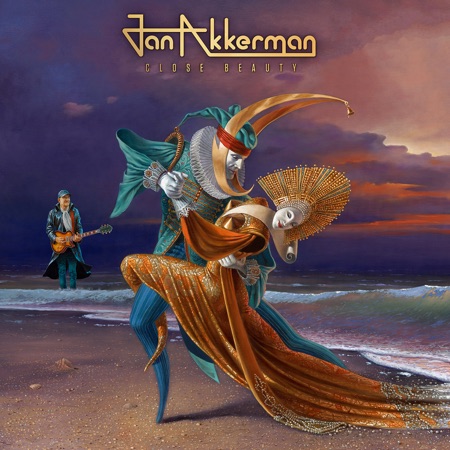 Renowned Dutch guitarist Jan Akkerman will be releasing 'Close Beauty', his first studio album in 8 years and his first on Music Theories Recordings / Mascot Label Group on October 25, 2019.

At 72 years old, the supremely gifted guitarist is equalled by very few and his legendary ability makes him impossible to pigeon hole. As a founding member of Focus from 1969 to 1976 he recorded a number of breakout albums, which included the mega-hits "Hocus Pocus" and "Sylvia".
For generations, he has impressed and inspired large numbers of guitarists with his timing, harmonics, virtuosity and his ability to perform with a wide range of musicians from various musical backgrounds.

'Close Beauty' can be considered as one of Jan's most varied works, while this record is his first album in almost 30 years that also gets a vinyl release. The stunning album cover, painted by Michael Cheval, fits the musical content of the album perfectly.
Close Beauty will be released worldwide on CD, double shiny gold vinyl and digitally. The double vinyl includes a code for a complimentary MP3 download of the album.
---
Don't forget to follow our Spotify Playlist: