Avicii's Stories Set For October 2 Release
|
Avicii announced today that he will release his long awaited new album 'Stories' on Friday, October 2 on PRMD Music/Island Records. "Finally finished my album! …Feels so good!," he recently Tweeted to fans. 'Stories' is available today for pre-order. An exciting new, double single from the album, "For A Better Day"/"Pure Grinding," was released this August.
Produced by Avicii, aka Tim Bergling, 'Stories' features 14 original songs on which he worked for two years to push himself genre-wise and maintain his commitment to crafting undeniably catchy melodies and personal themes. The result is music that is grounded in its vision and surefooted in its artistry. On 'Stories', Bergling collaborated with some of music's most distinctive singers/songwriters including Alex Ebert, Matisyahu, Wyclef Jean, Zak Abel, Gavin DeGraw, Zac Brown and others to be announced.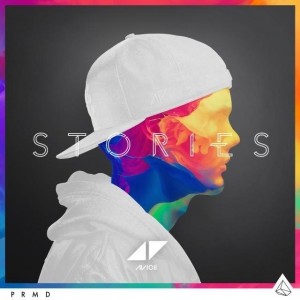 "All the songs have a story I wanted to tell," says the 2x Grammy-nominated producer/ songwriter/DJ and that includes the new singles. "For A Better Day" was written by Bergling and Ebert, and is an emotionally uplifting track that promises "a better day" in the lyric. The rhythmic "Pure Grinding" is a collision of hip hop, soul and electronic sounds with vocals from Swedish songwriter/producer Kristoffer Fogelmark and U.S.-based Earl St. Clair.
The new music on 'Stories' is informed by Bergling's experiences since the release of his genre-busting, multi-platinum debut 'True'; experiences which vary radically from the elation of playing for 80,000 hometown fans in Stockholm and selling 500,000 tickets on his 'True' Tour to having an illness that necessitated the cancellation of a year's worth of tour dates. Rather than making a total departure from 'True', 'Stories' builds on it.
Bergling says the album "refines what I didn't feel was perfect last time. I think there are more layers to the songs than before, and every song has been written on acoustic guitar, so the structure is different."
Avicii's 'Stories' is rich and varied, with melodies that carry the listener on a roller coaster of emotions. He characterizes the lyrics on a track with Matisyahu and Wyclef Jean as 'an old school reggae protest song.' He teased "Broken Arrows" with the 'amazing voice' of Zac Brown on his monthly Le7els podcast. The album also includes the single "Waiting for Love," which was #1 in 22 countries and features the powerful vocals of UK-based artist Cherry Ghost, aka Simon Aldred. Avicii ties in his own 'story' paying homage to his hometown on the dreamy pop song "Somewhere In Stockholm," giving the album a strong, personal reference point. The enormity of the success of 'True' gave him the freedom to be able to make rock songs and ballads, and explore reggae, blues, and jazz, and he's made the most of that freedom on 'Stories'.
"Yes it's a challenge," he says, "but it's also a lot of fun."
In 2011, Avicii reached critical mass with the global success of "Le7els," which became a No. 1 dance hit in the U.S. and the U.K. and sold four million tracks worldwide. It topped the charts in six other territories, went top 10 in many more, and garnered Bergling his second Grammy nomination. Other hits brought a much-publicized remix of Madonna's "Girl Gone Wild." In 2013, Avicii won his first American Music Award (for Favorite Electronic Dance Music Artist) and his first MTV Europe Music Award (EMA) (for Best Electronic Artist).
In 2014, Avicii cemented his place in the firmament of superstar recording artist/DJ's with the success of his genre-defying debut album, True, on PRMD Records. The album not only satisfied the 26-year-old Swede's restless creative urge to push musical boundaries, it also upped the ante on what dance music could be by blending the earthy sounds of folk, country, and bluegrass with soaring pop melodies, funky disco jams, and driving house beats. True spawned the 4x-platinum guitar-laden stomper "Wake Me Up," which hit No. 1 in 81 countries and became the most streamed song of all time on Spotify (over 300 million plays) and the No. 1 most Shazamed song worldwide, while racking up 2.6 billion international streams and 600 million combined YouTube views. Upon True's release, The New York Times heralded Avicii as "an artist carrying today — and tomorrow — on his shoulders."
---
Don't forget to follow our Spotify Playlist: