Hunck releases new video
|
London based band Hunck release their new single 'I'll Wait' on October 16th, a wonderful mixture of dream-pop vibes, killer vocal melodies and psych guitars. The band have now shared a DIY, zero budegt and strangely disturbing video.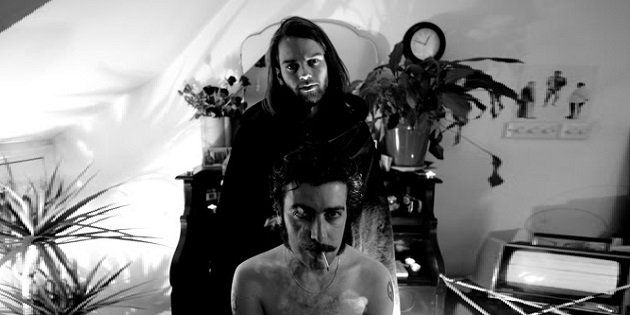 Hunck were born out of the post-riot depths of Tottenham in 2013. Estranged childhood friends Frederik and Thomas reconnected after a series of heartbreaks, losses and unfortunate events to indulge and share their love in the gloomier sounds of long dead crooners such as Al Bowlly and Frank Sinatra.
Initially releasing the dream tinged cover of Frank's "In The Wee Small Hours of the Morning", they went on to release their cassette only debut EP 'Something Missing'. After a period languishing in the hiss of their broken hi-fis and the repetitive thud of darts against a local dart board, Frederik and Thomas recruited Kieron, a space cadet fresh off the plane from LA on drums, Alfred, a cyborg found in Southampton hospital after undergoing treatment to fix a broken neck on bass and Michael whom very little was known about on guitar.
After playing at Green Man and Reading Festival and a few dates supporting The Polyphonic Spree, Hunck will be announcing more dates soon.
---
Don't forget to follow our Spotify Playlist: