The Forsyths miss the audience
|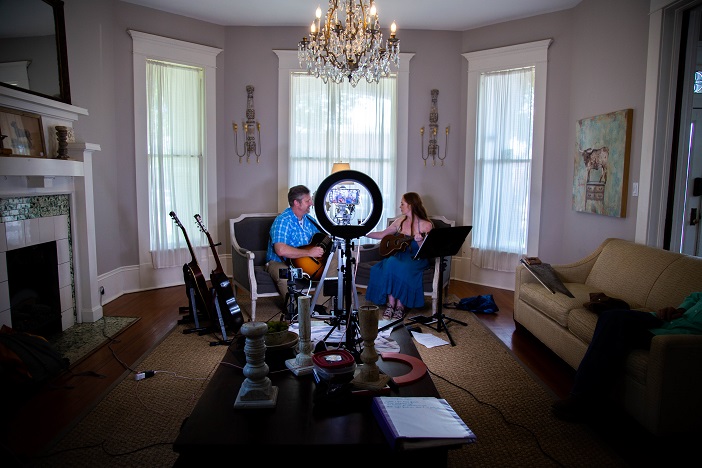 The American musician couple Jeska and Guy Forsyth has been an integral part of the Texan stages and far beyond for years. Last year the Forsyths (with a band) still toured the Netherlands. Guy has been making versatile and compelling blues, rock and country, and folk records for 25 years. Last year "Conspirators" was released, the first album by stage tiger Guy and Jeska as a duo. For Maxazine, we spoke to Guy and Jeska, who are forced to exchange their performances – just like many other artists – for online live stream shows, due to the corona crisis. From home.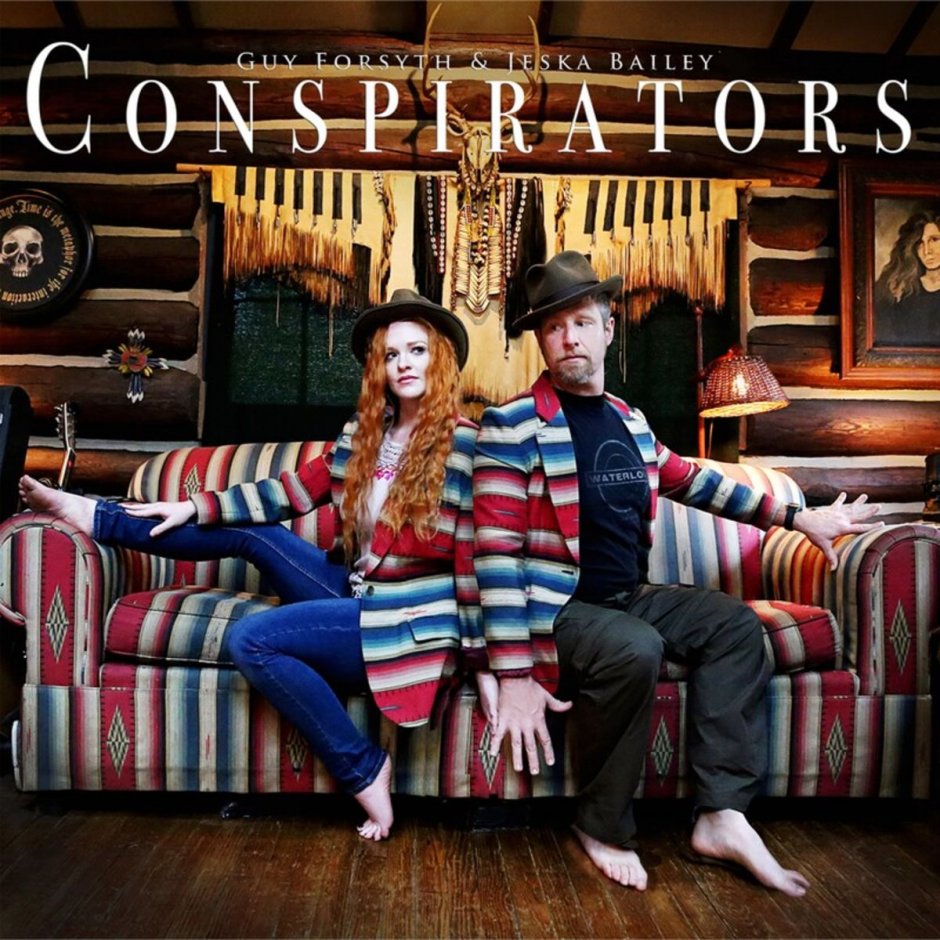 "I especially do miss the daily contact with my audience and fellow musicians. But we'll get through it. Although we are eager to perform again and it is also financially difficult for us, we prefer to go for security and we do not act too quickly for the public. We'll make it. But it shouldn't take six months," said Guy about the live streams at the start of our online threesome. Maxazine from Rotterdam, Guy and Jeska at their home in the South of Austin, the capital of Texas.
Government
Guy and Jeska are known as socially engaged musicians who like to express their political opinion. On stage, in lyrics, on social media and also directly during our conversation. "I am especially frustrated with our government, which mainly takes decisions on financial and economic grounds," says Guy. "I therefore only rely on the advice of the scientists. And that means staying at home. No matter how difficult it is. "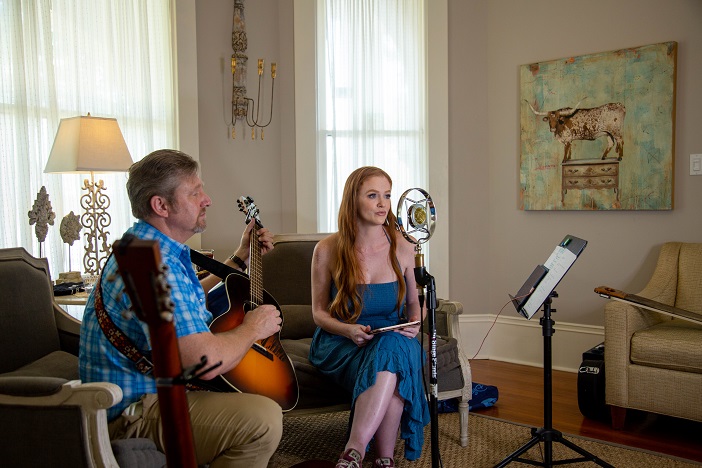 Rooms will perish
Until the corona crisis, Guy and Jeska's tour calendar was weekly filled with live performances in bars and halls in Texas and surrounding states. Now with online live stream shows from home or on location. Without an audience, sometimes together with other artists and where viewers can voluntarily donate to artists and/or halls. "A lot of halls and stages here in Austin will die," they fear.
Every disadvantage has its advantage. During one of the live stream shows, Jeska joked that Guy is constantly using the lockdown to give her guitar lessons. "The more and better Jeska plays the guitar, the more I can play harmonica.", laughs (multi-instrumentalist) Guy.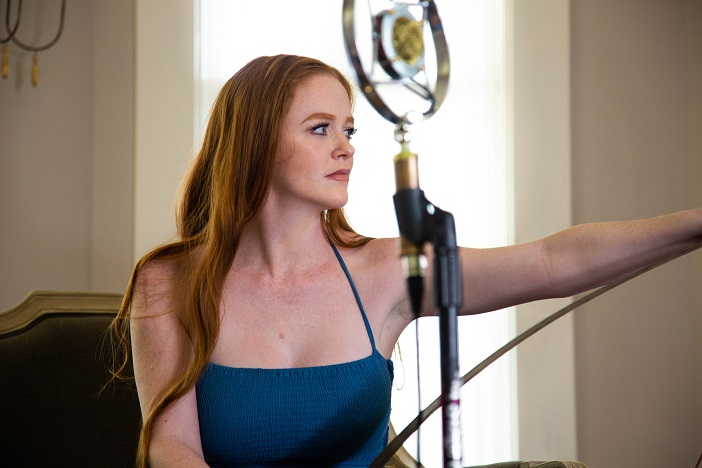 Europe
In addition, Jeska and Guy both work on new songs at home during the lockdown. "Recently I also write my own songs," says Jeska very proud. "I even have plans to release my own solo album in 2021." Guy also hopes to release his own album next year. "I only have one song left. I can't go to a studio, which makes it a bit difficult." In addition, there are also plans for a joint album and a tour of Europe. "We're coming, we can't wait," said Jeska and Guy in unison.
"I have not been touring and traveling as long as Guy," says Jeska, "but I experience traveling to Europe as an enriching experience." "Yes, what I miss most about not being on tour is traveling, meeting people, the unexpected," Guy adds.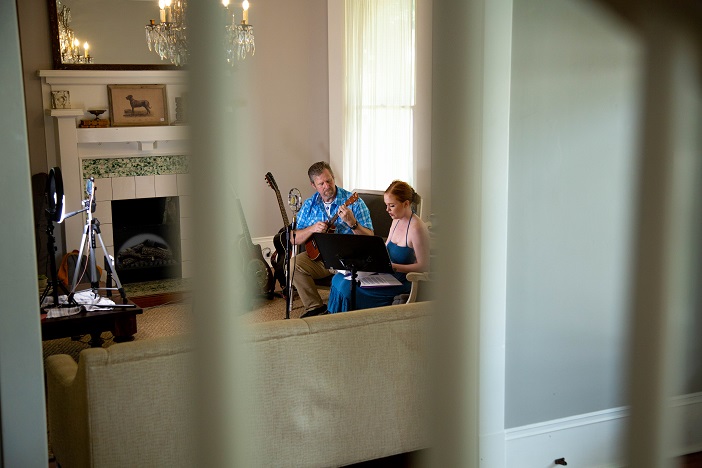 The Netherlands
The Netherlands has a special place in the hearts of the Texan couple. Guy once recorded an album in Eindhoven and toured the Netherlands regularly and Jeska recently posted on Facebook in which she declared that she would like to live in the Netherlands or Belgium. "For me, the Netherlands is one of the most peaceful places I've ever been," Jeska confesses. "It's clean and organized. When the children are grown up, we would like to live in the Netherlands." "I have friends living there. I love the Netherlands very much. If we come back to Europe next year, we will definitely play in the Netherlands again.", adds 51-year-old Guy.
Austin
Back to Austin, the city known as the "live music" capital of the world. In 1990, Guy pursued his musical dreams and exchanged his then hometown of Kansas for Austin. To never leave and start existence as a musician. "The city has changed a lot in those thirty years," says Guy. "It is now an" expensive "industrial city. Homes are priceless. The city is not doing that any good. It is now coming and going by residents. It has become a working city. You can also see that in the music. There is less growth for new bands and artists. Half of the residents have no idea about Austin's history. "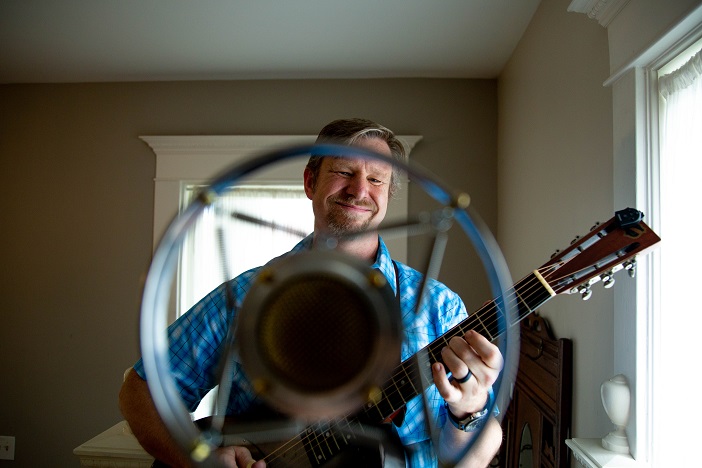 ABBA
We end our conversation as we started. With the forced imprisonment of the inevitable coronavirus. For Guy a period in which he likes to listen to Jason Isbell often. "I admire his music and especially his lyrics with political messages. That is important now. Jeska now mainly listens to ABBA and cheerful pop music from the seventies. that makes me happy. I need that now."
Photos (c) Meagen House
---
Don't forget to follow our Spotify Playlist: