Shaggy releases Christmas album as a bright spot in gloomy times
|
Almost thirty years ago, the Jamaican-American singer Shaggy had his first hit with "Oh Carolina." From that moment on, he could no longer be ignored by the international charts. Recently, Shaggy released the Christmas album "Christmas in the Islands," with 15 cheerful reggae Christmas songs. On the occasion of the album's release, Maxazine spoke with the world-famous singer.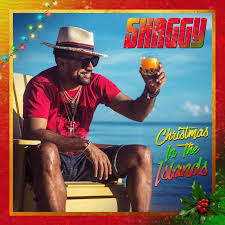 Last year, Shaggy and Sting won a Grammy Award for their joint reggae album "44/876." The album and the collaboration also laid the foundation for Shaggy's current Christmas album. "After the Grammy Award, Sting and I recorded a Christmas special together at ABC's Wonderful World of Disney and played and wrote 'Silent Night,' among other things. We both liked that and agreed to release a reggae Christmas album together in 2020."
Shaggy went on to tour Australia, England and Ireland and that's when the corona crisis broke out. Shaggy: "Just as Sting and I wanted to start writing and recording, the pandemic started and countries closed their borders and the airspace. Sting was stuck in England and I was staying in New York. When it became clear that the pandemic could last for many more months, I eventually moved back to my hometown of Kingston, Jamaica, and it became increasingly clear that it would be a 'Shaggy' album without Sting."
From Jamaica, Shaggy approached a series of artist friends to participate in the Christmas album. "I called Shansea, Ne-Yo, Jamilla Falak and Joss Stone and almost everyone responded positively. I started writing in March and recording started in New York at the end of August, beginning of September," recalls the 52-year-old singer.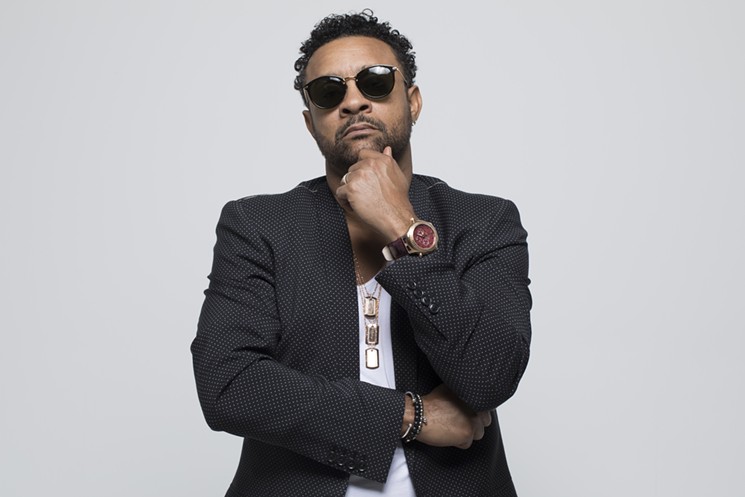 Sea and parties
Every disadvantage has its advantage. For Shaggy, the corona crisis was inspiring in a way. "Because of the corona measures, I didn't have much else to do than write songs. And because of the corona crisis, I mainly wanted to make an album with cheerful songs. As a ray of hope in these gloomy times. I want to make people laugh and dance again," says Shaggy, who continues his answer with a smile, describing a "normal" Christmas in Jamaica with beaches, sea, parties, drinking, laughing and dancing.
Christmas is important to Shaggy for more than the celebrations. "Christmas is really important to us Jamaicans. They are the most important holidays of the year. It means being with family. I am a real family person."
Egos
Shaggy has collaborated with dozens of artists in his career. In "Christmas in the Islands," a guest musician can be heard on every track. "Big names are not important to me. On the contrary, because then you will have to deal with egos and it will only become more difficult with all the tensions that entails. There are too many egos in the music world. If you look back on my hits, you will see that they are often unknown artists with whom I work. Like Rik Rok on 'It Wasn't me,' Rayvon on 'Angel' and Conkarah on 'Banana.' I check per song if and if so, who fits. Three aspects are important to me in a collaboration: sincerity, energy and charisma."
At the moment Shaggy (real name: Orville Richard Burrell) is mainly engaged in recording and writing songs, especially for other artists. "I like to surround myself with young, inspiring and innovative people. Like my son [rapper Rob Banks RH]. He inspires me every day. I keep track of all developments in the musical field. Until this morning I was still in the studio."
Suriname
Our conversation takes place via a Zoom connection. Shaggy is in a studio in New York, and I am in the Netherlands with the Suriname River as a screen background. That makes Shaggy curious and brings our conversation to Suriname and the Netherlands Antilles. "I have been to Suriname a number of times. Not enough for my taste. I still remember a trip on a fishing boat off the coast. I would like to go there again, for example to perform. And I also like to stay on Curaçao."
Cycling in Amsterdam
Performance is not yet possible, but not only due to corona. "I am now 52 and live more and more from day to day. Actually, I only do things that I enjoy and discover my creative limits, so whether and when I go on tour depends on many factors. The vaccine, for example. I enjoy doing everything I am doing now in my life, and touring also means a lot of responsibility. Although I enjoy touring, such as during Night of The Proms performances in Antwerp, Belgium, with Joe Cocker and James Brown. I still remember them like yesterday. I stayed in Amsterdam, The Netherlands, and cycled daily on the canals."
Shaggy hair
At the end of the conversation I still want to know how the name Shaggy came about. "Well, as a teenager, I was…tall, lanky with long unkempt, slightly unkempt 'shaggy' hair. On my first visit to England, a taxi driver told me what "shaggin'" meant in England. I had to laugh about that."
Next week, "family man" Shaggy will fly back to Jamaica to spend Christmas with family there. To conclude the conversation, he would like to pass on a message to the readers of Maxazine: "Keep smiling and enjoy your Christmas, because the virus will pass, but traditions remain."
---
Don't forget to follow our Spotify Playlist: