Dream Theater's John Myung about "A View From The Top Of The World"
|
In Progressive Metal there aren't many bands as big as Dream Theater. Founded in the 1980s, the band ranks among prog metal legends such as Queensrÿche, Tool and Fates Warning. With a new album, "A View From The Top Of The World" on the way, we spoke to Dream Theater's John Myung.
Because of Covid19, travelling is not easy for big bands, so we called the bassist via Zoom, who had his camera off for the occasion. 'I never turn on the camera during interviews,' John apologized, 'just listen to my answers and you'll know it's me, haha.' During the conversation, it became absolutely clear that we were dealing with the bassist who formed the band Majesty in 1985 with guitarist and childhood friend John Petrucci, master drummer Mike Portnoy, keyboardist Kevin Moore and vocalist Chris Collins. 'It is now 2:30 pm here in New York and this is my 2nd interview today,' Myung indicates, so the musician has warmed up by now.
The new album "A View From The Top Of The World" will be released later this month. It sounds fine, although there is a lot of information this time around, so it is not the easiest Dream Theater album to call. 'That what makes it a real Dream Theater album,' says John, 'with a lot of details. It definitely needs several listens, but I'm very happy with the result. Hopefully, the fans like it as much as we do.' And they probably will, because music lovers have of course been looking forward to new music, after a period in which concerts were scarce. But also in New York, the halls are being opened again and life is slowly starting up again, also for Myung. 'Everything is going well, the family is healthy, children are going back to school, people are going back to work. As long as everyone washes their hands well and thinks carefully." Still, the bassist is still a little worried. "In other places in the US things are going less well, the recovery is taking longer than expected. That's why we've moved the US tour from October to February 2022. So we are already 3 months behind schedule. But 2022 is going to be a great year, as far as we can see!'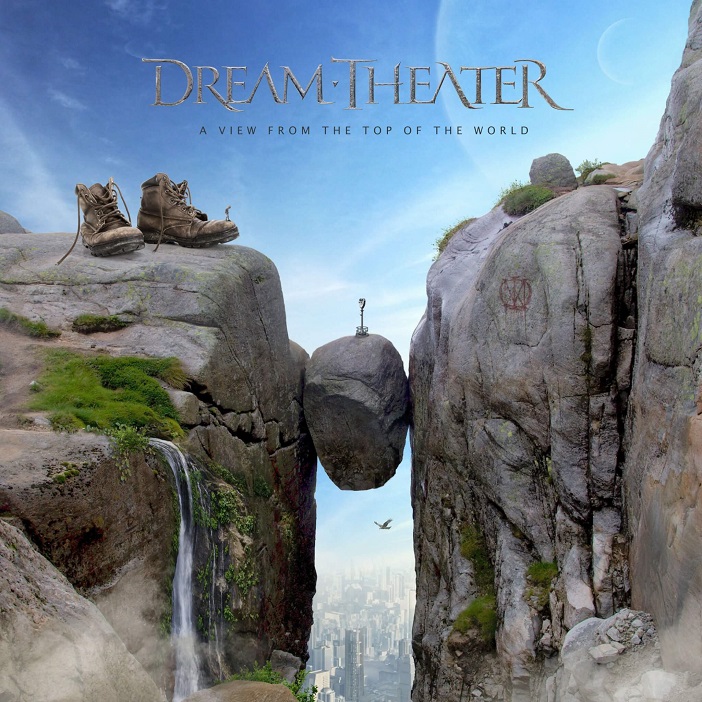 The new album "A View From The Top Of The World" is the first album the band recorded in their new DTHQ (Dream Theater Head Quarters) in New York. 'Yes, the first time we have used our own studio. It was very comfortable working and we are happy with the results. We started writing in Fall 2020. "The Alien" was the first track we wrote. Then in writing order: "Sleeping Giant", "Transcending Time", "Answering the Call", "A View from the Top".' Almost the entire album was recorded in their own studio, which has pros and cons. However, there are more advantages than disadvantages. 'Now recorded in DTHQ, and of course in Corona circumstances. "Distance over Time" was recorded in The Barn, one of my favourite places. But now we have all the freedom and we can sleep at home. Everything worked as hoped. It's nice to have your own space now. By the way, the studio is only for Dream Theater, not to rent out to other bands.'
"A View From The Top Of The World" is already their fifteenth album. Is it harder now to come up with original material compared to before? 'No, not really,' Myung denies, 'the ideas will come. There is always someone with a good idea among the five of us. This time I wrote the lyrics for "Awaken the Master". It's a combination of inspiration captured months ago. I always go to the studio an hour earlier to warm up and listen to my own ideas. If someone hears something nice, it can be used. And then there's the chemistry of playing live together in the studio, where we react to each other.' The great advantage of having your own studio is that there is plenty of time and freedom. 'When we are writing, the role of the engineer who records everything is great. When we play together, he records pieces with Pro tools. This way we have a reference for later, everything is recorded and we can hear that back a day later.'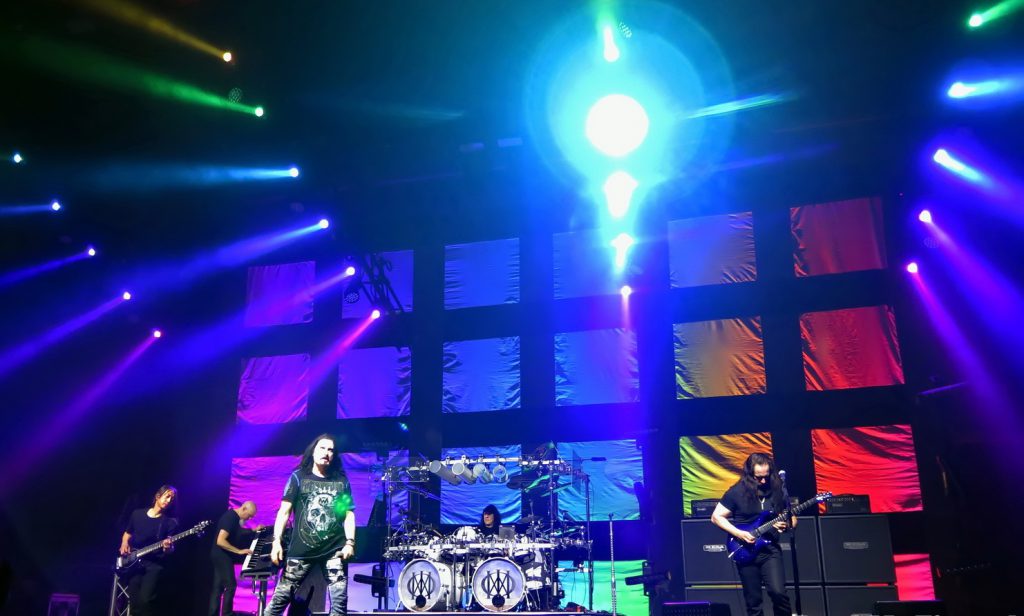 Back to the early days. Next year "A View From The Top Of The World" will be 30 years old. Often a moment for a special edition with, for example, a 5.1 mix of the album. For the time being, such a thing is not possible at Dream Theater. 'No, we are now concentrating on the new album', John Myung says. 'No plans yet, so we have mainly been working on the new album. And we've already done a 25-year tour for 'Images and Words'. In the coming period, we will focus entirely on "A View From The Top of the World".' Bad luck for the fans of "Images and Words", but enough new music for now.
For the right balance, it is necessary to stick to classics, as well as innovation. Then it may be necessary for a band like Dream Theater to listen to many other bands from the genre, such as Leprous, Fates Warning or Haken, in order to find new influences. Myung, however, prefers to stick to the old familiar. 'I don't listen to a lot of new bands until someone plays a new song for me or they support us. I still focus on bands like Rush, Yes, Iron Maiden, but also U2 or Coldplay. I stay in my own bubble when it comes to music. For example, do you know Dead Cab for Cutie? They write cool lyrics. For example the song "Black Sun"? Very cool lyrics.'
Prog music always has long instrumental passages in the pieces. Iron Maiden, for example, records the longer songs in short sections because they find it difficult to learn the whole song. Dream Theater also has its own method for building up and taking those long pieces. 'In the studio, we work with Pro tools, which makes it easy to build, play and move sections. Eventually, such a long song is built up slowly. A long song like the title song of the new record (20 minutes) is not possible otherwise. Are we going to play it live? I don't want to say that yet. The setlist remains a surprise, but there is a good chance that we will play it.' A big chance, but the previous album hasn't really been promoted live yet. Perhaps the band can merge the two albums during the upcoming tour. 'I can't say much about that yet', John does not let himself be provoked, 'you will hear that next year. We are really looking forward to playing in Europe again!'
The bassist worked with Mike Portnoy for years as part of the rhythm section. Today Mike Mangini is behind the drums and it is often a battle among fans who would be better. John Myung himself makes no distinction. 'Both are very good drummers, with their own unique style. I can't pass judgment on that. I play what I want to play, everyone has a different style, it's up to the audience to judge what sounds better. It doesn't matter much to me. It's all Dream Theater after all.' The last song of the new album was written around Christmas last year. 'That was "Invisible Monster",' Myung says. 'The other five were written in the months before. At Christmas, John Petrucci got his Earnie Music Ball eight-string guitar and he wanted to use it. So at the beginning of this year, an extra track was written with that guitar, which is "Awaken the Master".'
One of Dream Theater's better albums is the heavier record "Train of Thought". Fans of that album hope Dream Theater makes plans to write another record in that style in the future. 'With that album, there was really a concept to make every song as dynamic as possible. The whole album had to be really intense and full of energy. That's why that album became what it is. I don't know if we'll try that again in the future.' Albums that do appear are the "Lost not Forgotten Archives" albums. 'Of course, it has grown that way. We want to share our memories with the fans,' John confesses. 'And it's now been released on vinyl for the first time. It just adds a little more colour between all the studio albums. I don't really have a favourite, hard to choose, there is so much material. Nice to hear everything back. We have a lot of material now. Now that we're putting together a new set, it's sometimes hard to remember how we played something. The challenge is to stay close to the original when we play it live. Some songs we haven't played for 10 years, then it's a challenge.'
Dream Theater supposedly has a lot of material. That can mean that there are songs that the band hardly ever plays anymore. There are rumours that "Pull me Under" will no longer be played live, despite the success of the song. 'I'd still like to play that song,' John Myung says, 'but for James LaBrie it's a tough one. There are plenty of songs we've never played before. Putting together a setlist is getting more and more difficult, we only have a few hours of playing time after all. And we don't want to repeat ourselves too much.'
Speaking of James LaBrie. In the studio, he sounds fine, but during some concerts, he sometimes has a hard time. 'We try to find a good balance between instrumental parts and parts with vocals so that his voice gets some rest. As a bassist I can play well with a cold, for a singer, it becomes very difficult. I respect James' choices and we will find a way for the upcoming tour to strike a good balance.' That upcoming tour will bring the band to Europe in April/May 2022, and Myung is really looking forward to it. 'We love Europa and we can't wait to play for you again next year. Hopefully, everyone stays healthy there!'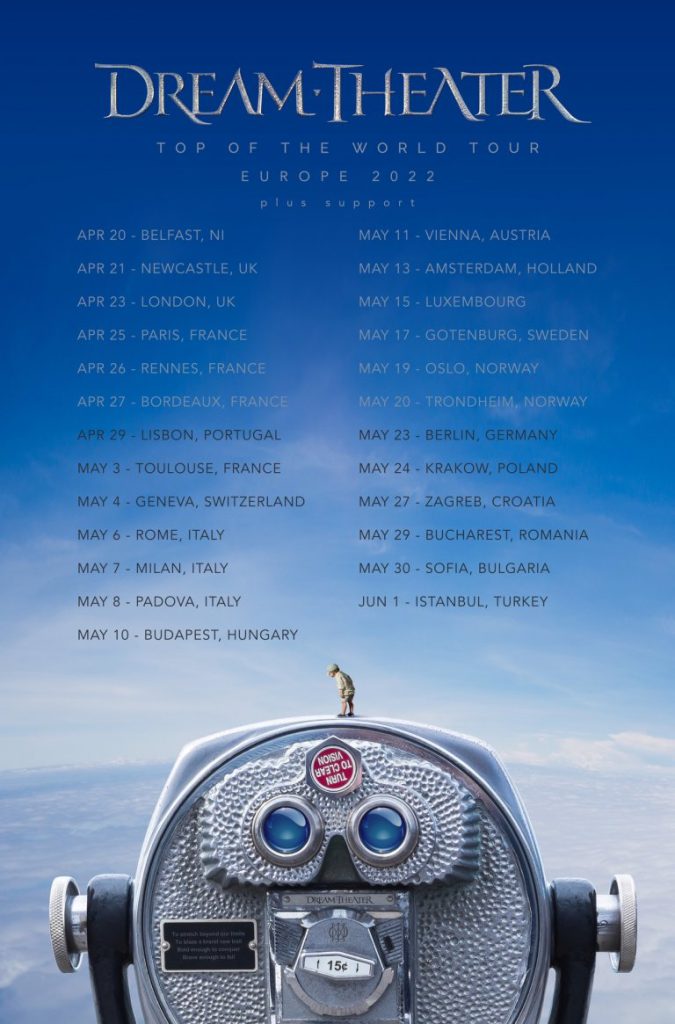 ---
Don't forget to follow our Spotify Playlist: