Supergrass turns out to be timeless with the album 'In It For The Money'
|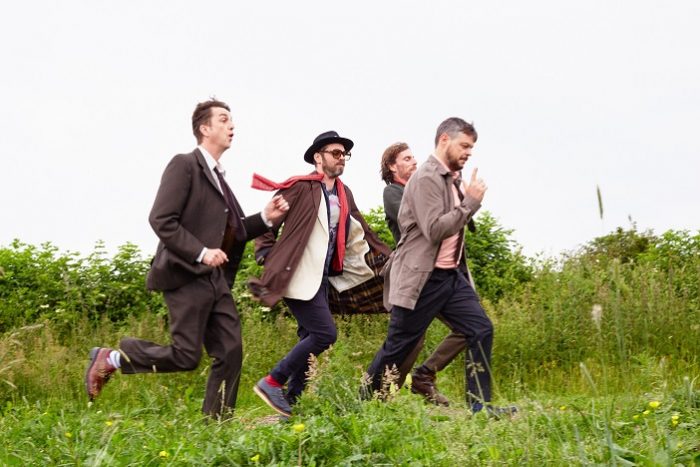 The British band Supergrass made a breakthrough worldwide in 1995 with "Alright", the last single from their debut album "I Should Coco". 'It would have been so easy to continue on this, but we wanted more, deeper. Show that we were more than just that song.' It resulted in 1997 in the masterpiece "In It For The Money", an album that is now, (almost) twenty-five years later, being re-released. And can safely be called timeless.
Rob Coombes likes to explain the importance of the album. 'It was an important record for me anyway because it was my debut with Supergrass.' He was asked by his brother, singer, guitarist, frontman and face of the band Gaz as keyboardist, to join Mick Quinn (bass) and Danny Goffey (drums). 'It was also clearly a different record than predecessor "I should Coco".'
'While some bands might opt ​​for a copy of a successful record, we just wanted to keep changing" Rob continues. 'Looking for and trying new things, don't dwell too long on our success.' Probably because they had success with that first record and especially with the single "Alright". 'But we wanted to be more than the happy, teenage-ish image that remains from that song and the clip. Although I still think it's a great pop song.' So the second album "In It For The Money" had to be different. 'Not radically different, but more dynamic, more in line with our own idols, such as Pink Floyd and David Bowie. Maybe also more serious, but certainly still with humour.' As in the album title. 'That was tongue-in-cheek. But it wasn't meant to be a big statement or anything. Even though it was sometimes searched for.'
Rob remembers the important turning point for the album quite well. 'We were doing the demo for "Richard III"… and we all felt like, 'This is it, this is going to be it; that sound, that feeling. It wasn't talked about, it just happened.' It was the start of an album in which, in addition to the dark and heavy "Richard III", there was also room for the hopeful "Sun Hits the Sky" and the lush, longing "Late In The Day". Rich and varied, in feel and sound.' Rob is still proud and doesn't dare to call it a typical nineties album. 'As you know, we've been performing again for two years, like a reunion. And in the most recent shows we especially play more songs from "In It For The Money". With some I have the feeling that they are gaining weight now more than then."
The timeless aspect creeps into the conversation invisibly. 'Just like my daughter. She listens to all the new music, of course, but her favourite album is Pink Floyd's "Wish You Were Here"; recorded long before her birth. I think it's fantastic if we are not only shaped by the present, but by all the good things in music history. I'm obsessed with the early 70s myself, but I'm also very open-minded to other periods and styles.' The reunion immediately offers Rob the opportunity to look back on his own career. 'I finally have the peace of mind to do that. In the beginning, everything went so fast. And at that young age, I was also less focused on what I was doing. Now, thankfully, it all falls into place and I see what great things we have done.' Or as Rob puts it in typical English: 'I have really enjoyed this second bite of the cherry…'
Although "In It For The Money" may sound timeless, it could not be a Supergrass album in 2021. 'If we could fantasize that Supergrass would now make a new album, it would indeed sound different. Simply because every album has sounded different. An album was always a reflection of a certain period, with a certain evolution in it. It came naturally, without any compulsion or purpose.'
Rob is very concerned about whether new material will be released at all. 'It's still a reunion that started two years ago. Following twenty-five years of "I Should Coco", Danny had the idea to perform together again. We were all immediately excited.' After nine years, the four were back on stage and at festivals. 'It was fantastic to play the existing work all over the world again. The click was just there, familiar as always.' There will be a cautious new tour soon, for now only gigs are announced in the UK. 'Unfortunately, other places and festivals are still on hold.'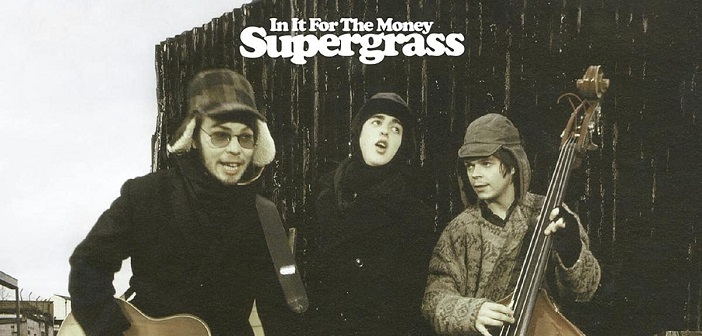 In the meantime, of course, there is already a lot of material, including six studio albums. From a band that, according to Rob, 'has no intention of getting a message across, other than a bunch of school friends making music and entertaining people. With a lot of fun and pleasure. At least I hope it comes across that way to the public, then that's our message…'
The same goes for the reissue of "In It For The Money". Not just a reissue, but a collection of 3 CDs with 53 tracks: the remastered original album and two CDs with B-sides, rarities, outtakes and live tracks, many of which have not been released before. 'But don't ask me too much about that. Mick, our drummer, has sorted that out.' When asked about the most typical songs of the album, Rob is very definite. ' "Sun Hits The Sky"! That's a nice summary of the album, the feeling it conveys, the creative process in the studio. But personally, it is also my synthesizer input into the song. And besides that, I would mention "Richard III". That was just a great song. And, as I said, a natural turning point in our career…'
A rich career for a band that now mainly relies on old material. With a reunion and the deluxe reissue of "In It For The Money". An album that sounds remarkably timeless twenty-five years later. And tastes like more. But will there be more? Rob is diplomatic: 'At the moment it's just a reunion, that's all I can say…". We are patient… And in the meantime, we continue to enjoy Supergrass.
---
Don't forget to follow our Spotify Playlist: