Breathe Carolina invites stellar line-up to remix its album
|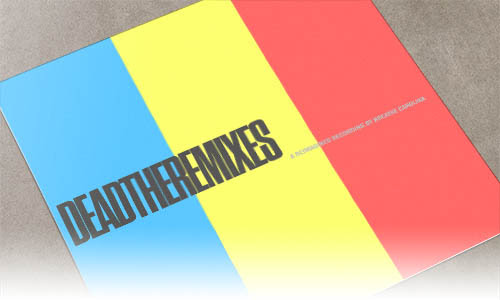 German hit maker Tujamo has remixed the classic tune 'Samir's Theme' by US DJ/producer Debonair Samir, and the result is phenomenal! Already supported by the biggest DJ's out there, including Martin Garrix, Afrojack and Hardwell, it's turned into a fierce house track that nicely blends the original's mesmerizing horns with thrilling bass chords and raving beats. Out now on Spinnin' Records.
'DEADTHEALBUM' was a renowned live & productional act taking things next level. Already delivering upwinding pop tunes as well as inventive festival tracks for many years, Breathe Carolina underlined this with one of 2019's most acclaimed dance albums. The duo explored its sound like never before, releasing the instant pop classics, and widely played radio/streaming singles, 'Too Good' and 'Drive' alongside edgy vocal dance tunes like 'Like This' and 'Think About You'.
Now, each of the album's tracks is given a worthy remix treatment, taking the timeless hooks and melodies of the original tracks to the festival and club floor. One of the album's key tracks 'Drive' receives a thorough rework, as the original's synth pop sound is blended with funky house rhythms by famed Swiss duo GODAMN.
Alex Ross also brings his house vibes to create an uplifting party tune around the lyrics of 'Too Good'. Already a hit record in its original shape, the UK DJ/producer adds a jumpy feelgood chorus, making sure the energy returns in a strong new guise.
More excitement follows, as Italian act Sunstars adds raw chords to the sultry sounds of 'Like This', while US producer FRND takes the indie styled 'July' to delicate electronic grounds, adding tasty effects and trap tinged beats. The original deep house elements of 'Better' are taken to the mainstage as the Russian/Israeli combo Asketa & Natan Chaim build a pounding future house tune out of it, using the vocals and melodies to take things sky high.
The guys know their trade, presenting a sure shot DJ weapon that breathes both classic as contemporary vocal dance music. Another one of those striking album tracks, 'In The Dark', also attracts attention here, as Dutch act HEYZ delivers it in a blazing remix, featuring raw synths, uptempo beats and high energy drops.
'DEAD' on its turn is taken to the festival by French duo Raven & Kreyn, who use the original's vocals and melodic hooks for a remix that thrives on its bouncy bass chords. Same goes for 'Find It', a warm vocal house record on the BC album, now enhanced in a psy influenced groove by mysterious act SMACK. Closing off, the album's emotionally driven final 'Think About You' is transformed into a bouncy crowdpleaser by Dutch DJ/producer Jordan Jay.
Yet another example of Breathe Carolina's varied sound, it's the music that serves as a catalyst here leading to a whole new catalog of eye catching dance gems. It's the work of an international delegation of DJ's and producers, who have elegantly and respectfully taken the album's tracks to new soil, making sure they remain timeless in this fresh and exciting remix package.
---
Don't forget to follow our Spotify Playlist: