Willie Nelson plays to impressive crowd at Silver Springs State Park's Outdoor Theatre
|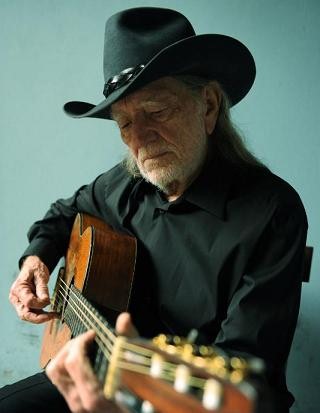 Loyal fans turned out in unexpected numbers to see country-music icon Willie Nelson as he kicked off his 2014 U.S. tour at Silver Springs State Park's "Twin Oaks Mansion" Stage last Saturday, announced Concert Sponsor Bobby Genovese. "We were overwhelmed by the incredible number of loyal fans who traveled from far and wide to see this music legend. World class talent like Willie Nelson is the kind of live entertainment we will continue to showcase at this landmark venue," says Genovese, who has been spearheading redevelopment of the park's visitor service aspects to restore its notoriety as one of Florida's premier ecotourism attractions.
"The Department of Environmental Protection's Division of Recreation and Parks promotes private/government partnerships to create exciting opportunities, and Silver Springs State Park is among the most diverse opportunities in the system," says Sally Lieb, Silver Springs State Park Manager, Department of Environmental Protection. "And, we are off to an amazing start with this collaboration."
"Hosting Willie Nelson is just the first of a star studded lineup to be featured as we continue restoring this phenomenal central Florida resource," says Genovese, Chairman, BG Capital Group. Based in Barbados, BG Capital Group has offices in Ft. Lauderdale, Boca Raton, the Bahamas, Los Angeles, Toronto and Vancouver. Genovese is also the brainchild behind BG Signature Properties – a portfolio of 12 exclusive retreat destinations located throughout the U.S., Canada, Europe, South America and Bahamas – including its flagship BG Equestrian Resort located just minutes from the Silver Springs venue.
"We've developed this premium collection of custom travel destinations specifically for the discerning traveler who knows how extraordinary experiences are created, and who appreciates and respects the environments that make these destinations so spectacular," says Genovese. "We are excited to be pairing such world class talent with a BG Signature Property and to reunite area residents and visitors with this landmark location. And, this is just the beginning of what's to come!"
---
Don't forget to follow our Spotify Playlist: