Pietarsaari Open Air, a festival for a little town
|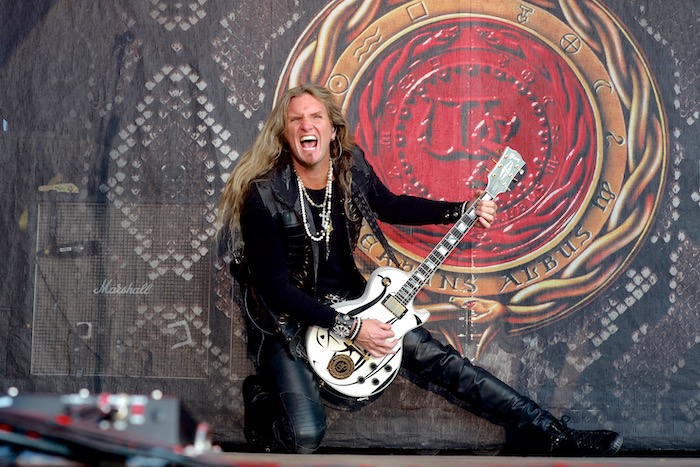 A special day for the 'little' town of Jakobstad, which is named in Finnish: Pietarsaari. Besides the big excitement during the Jakobsdager is it normally not such a festival town. A few years after Toto played in this cozy town in the region of Österbotten, it's now time for some other huge acts. This time with Europe and Whitesnake as headliners of Pietarsaari Open Air, in the football stadium of Jaro.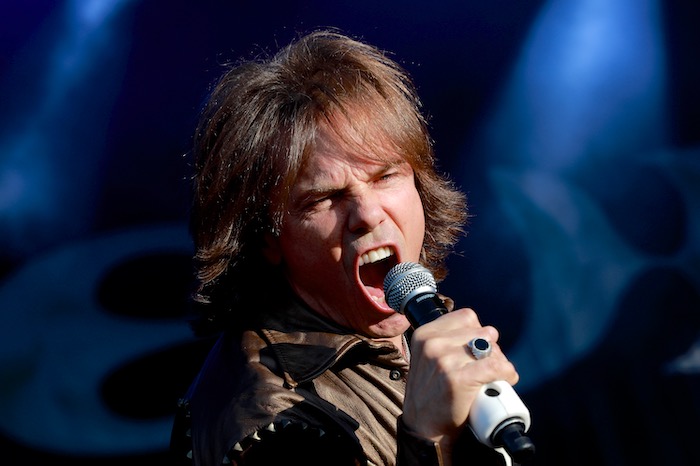 One Desire
Opener One Desire did perform some sort of a home concert. Bassplayer Jonas Kuhlberg comes from Jakobstad and played a homecoming game. "This Is Where The Heartbreak Begins", was a ballad of which hard rock bands are famous for. "Whenever I'm Dreaming" caused a spark in the audience.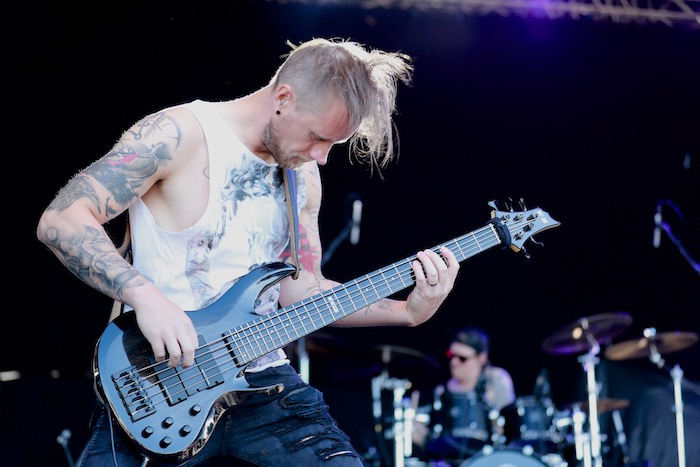 André Linman is currently the lead vocalist for One Desire. Their self-titled debut album was released in 2017 on Frontiers Records. Linman was recruited to join the band in 2013, next to Kuhlberg, Jimmy Westerlund (guitars) and Ossi Sivula (drums). The show was good, and yes, it was Kuhlberg who was applauded by the Pietarsaari audience like a lost son. A well-deserved applause.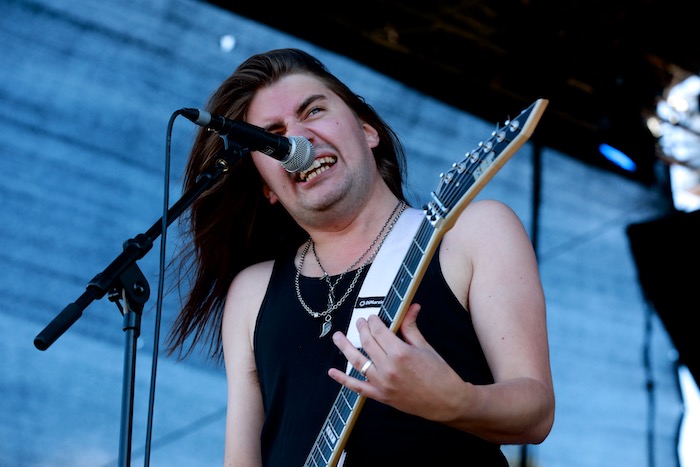 Brother Firetribe
After One Desire, the stage was open for Brother Firetribe. Vocalist Pekka Ansio Heino did his best to get the crowd involved in singing along, and at some moments he succeeded in that. It's always difficult to get to the crowd who come mainly for the main acts.Of course, much of the band's popularity was 'cos of Erno Vuorinen, who is known as a founding member of Nightwish. Nevertheless, Brother Firetribe is more than only to be known as the side project of Vuorinen.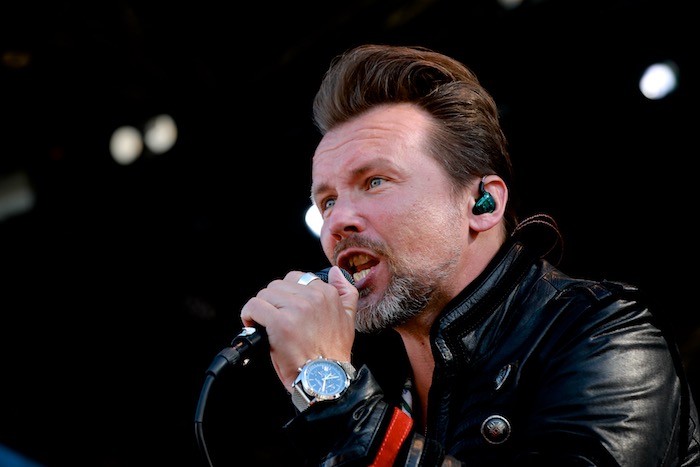 The sun and nice weather did a lot today. Pekka Ansio wanted the crowd to sing along quite often, maybe sometimes too often. The band closed off with "Heart full of fire", but came back for one more. "For better or for worse" was an encore the audience of Pierarsaari were waiting for.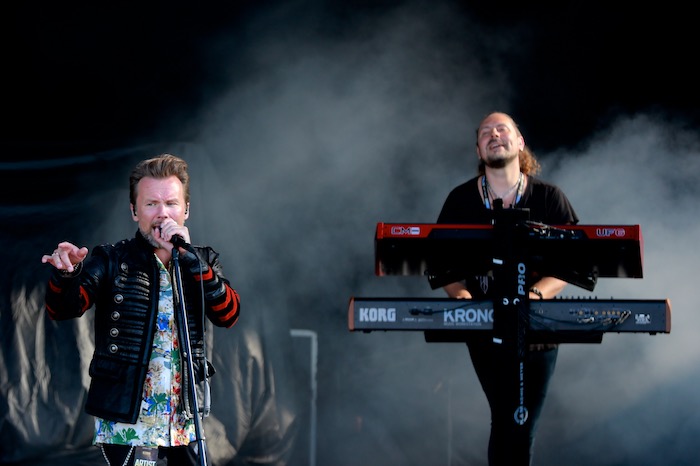 Skindred
Third band, the Welsh Skindred played some more with the crowd. Singer Benji Webbe is a born entertainer and he wanted to know that as well. With the song "Kill the power" it went on! Benji also put on a great show, came crawling on the stage in his spiked outfit, and even his glasses had spikes.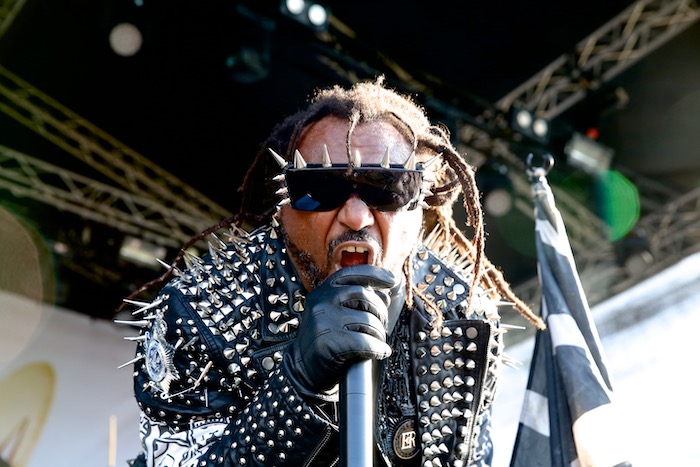 It was some kind of different music compared to the other bands, but very welcomed. In their own words, the band plays hard reggae, which mixes heavy metal, alternative rock, and reggae. But that wasn't all, as Skindred also mixed in some ska, Hip hop, dubstep, dancehall, and to be honest, every other style man has ever heard off. I true interesting composition. It was definitely entertaining although all the cursing of Benji Webbe, but got the audience ready for the next step, Europe.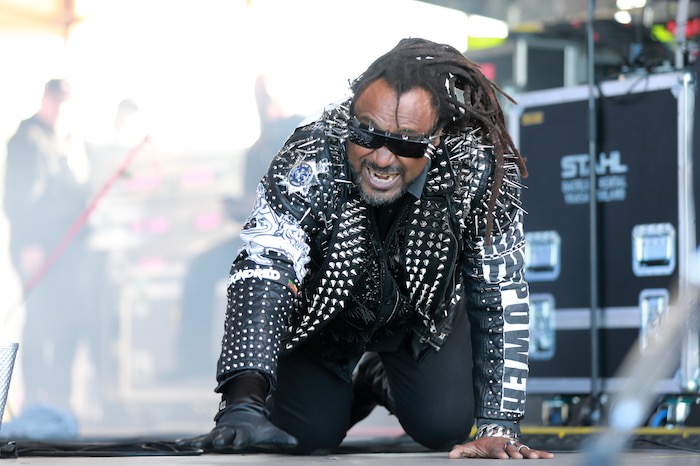 Europe
It now got busy and people were still queuing up outside to get in. At the pre-sale, there were about 7000 tickets sold, but in the end, it looked like more than 10000 joined the party in Pierarsaari. It was easy to communicate with the audience for Europe, as the Swedish guys spoke the same language. Other than the rest of Finland, in this part of Finland Swedish is the most spoken language.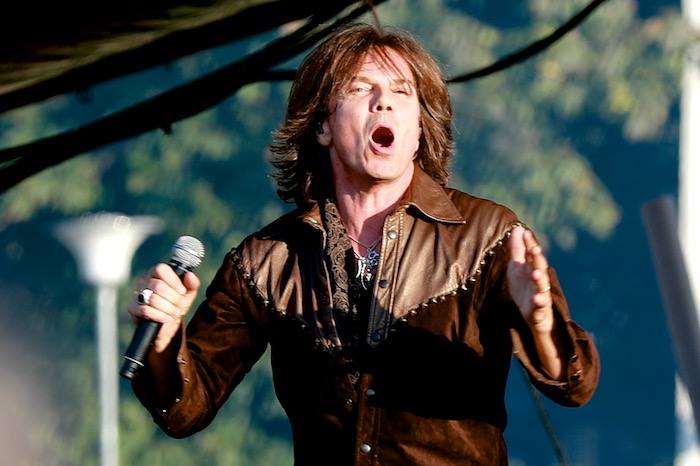 Europe had a good variety of songs, old and new, heavy and quieter. "Walking that road" and "The Final Countdown" was of course not to be forgotten on their setlist. Norwegian guitarist John Norum played a lot of solo's, which were appreciated a lot by the Finish people, who mainly came from the Österbotten region of course. "Carrie", their first slow song started some slow dancing in the crowd. Singer Joey Tempest was telling some stories about his favorite band Whitesnake, and how he saw them many times in their youth. He confessed he eventually stole some of his moves, like the microphone standard swing. Europe, like always, had a very good show, and the audience loved them.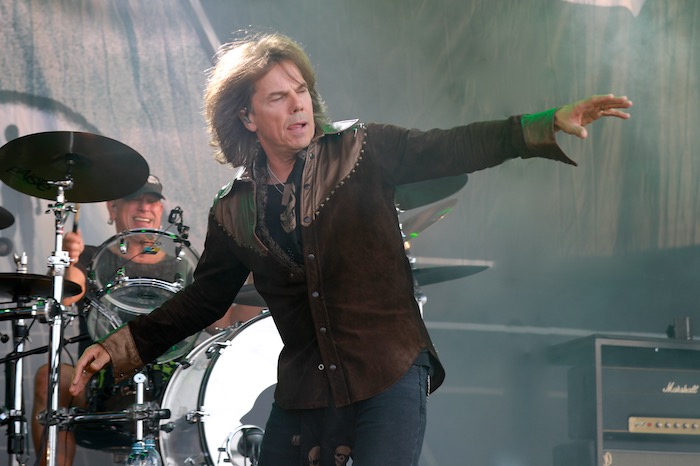 Whitesnake
The last show of the Pietarsaari festival was Whitesnake. The legendary band started like they've been here before and was welcomed by the many thousands. The Pietarsaari audience were pleased with a long solo of Reb Beach on the guitar, also to give the rest of the band a little break. Maybe because David Coverdale can't handle the long gigs anymore, maybe because this was just what the people came for. It was magnificent to see what you can do with a guitar.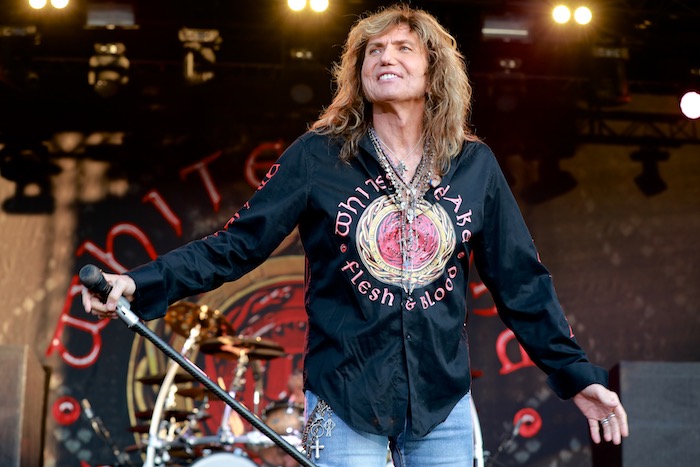 A great drum solo on the double bass drum kit by Tommy Aldridge was another treat for the Finnish people. Too bad you could hardly see him behind the drums. But after all, it was magical.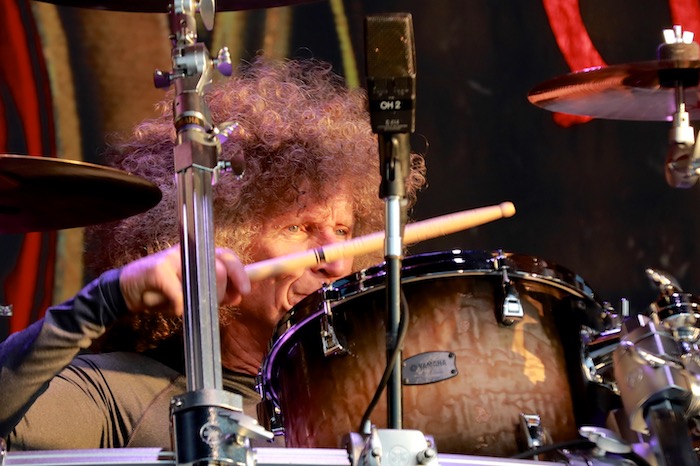 The moment "Is this love" was performed, was a bit sad though. David Coverdale wasn't so good by voice anymore, But hey, 68 years and still rocking. Therefore there were many solos, but Coverdale kept rocking till the end. All the songs people expected were played: "Bad boys", "Slide it in", "Love ain't no stranger", "Hey you", "Is this love" and of course "Here I go again". All were saluted with the most honor by the people till the end. A well-balanced setlist.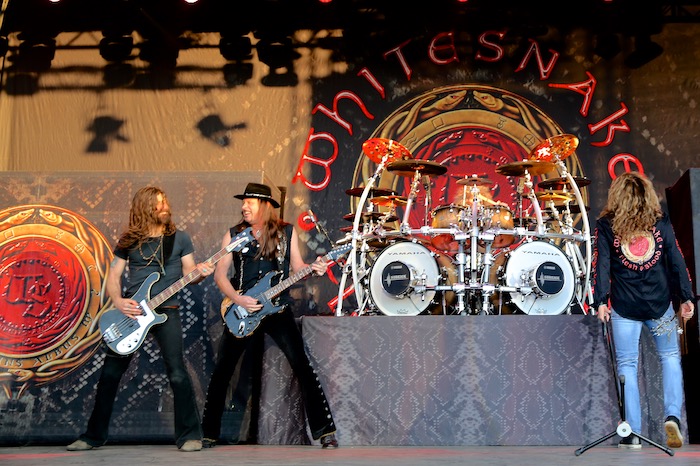 Whitesnake stood like a rock, man could really hear they played many times before, while all are outstanding musicians. They helped the only real member of Whitesnake, who was in the world-famous band from the beginning till now, David Coverdale, get it right till the end. He wanted to go full throttle, but his voice didn't do well anymore, unfortunately.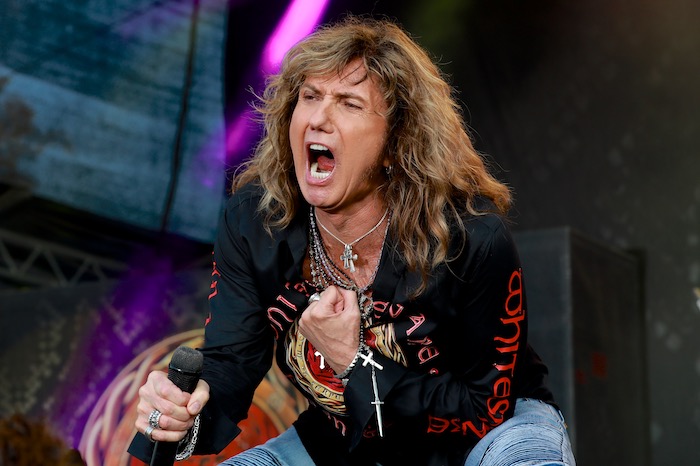 This was a good edition of Pietarsaari Open Air. Hopefully, we'll get more in the years to come. It would be good if it would happen again in Jakobstad, to attract more tourists, while the town has much more to offer than FF Jaro and the Jakobsdager.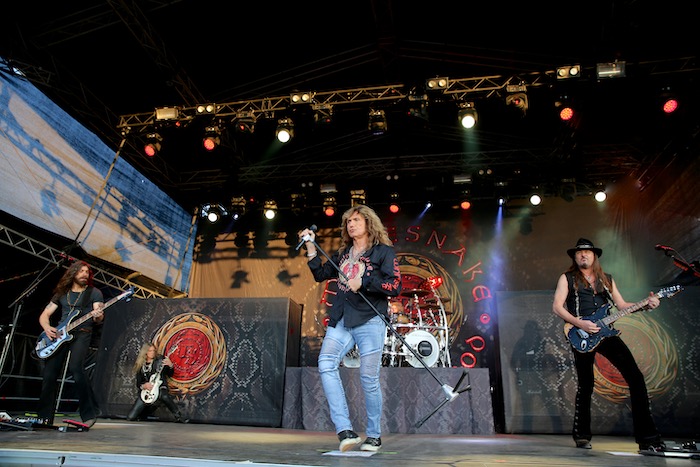 Photo's (c) Hans Kreutzer
---
Don't forget to follow our Spotify Playlist: