Ronnie Wood joins Ben Waters band for three shows
|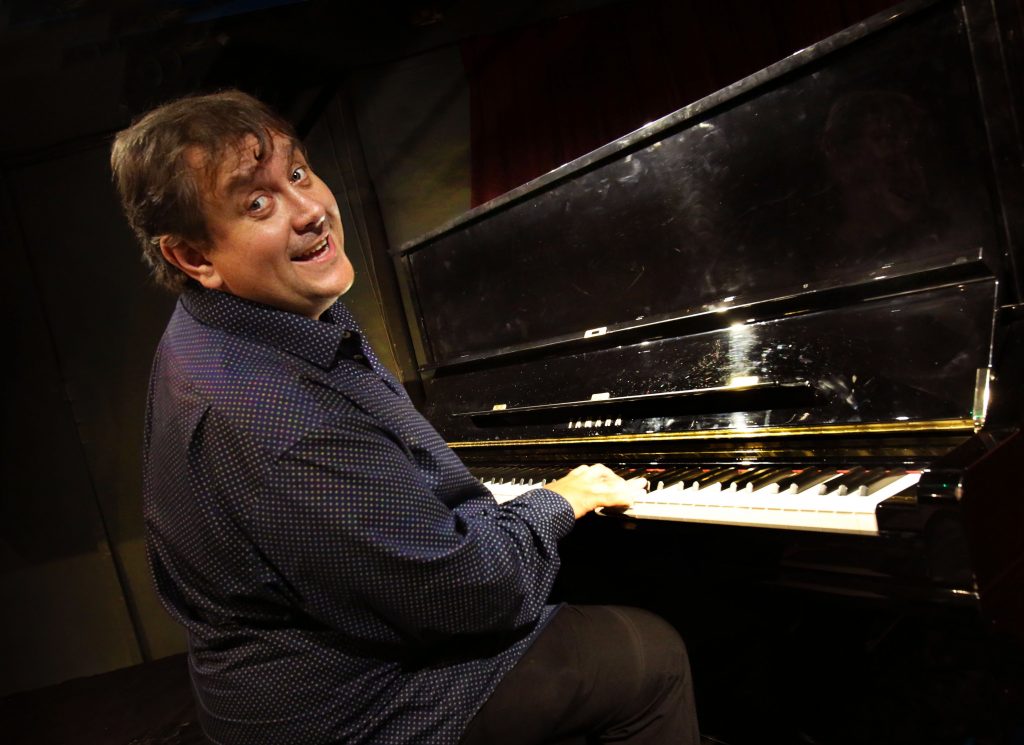 On March 16th and 17th two incredible shows take place in London. Guitar legend that is Ronnie Wood joins the piano maestro that is Ben Waters as Ben's Special Guest for a celebration of the music of Chuck Berry in the intimate setting of Under the Bridge.
Sometimes it takes just one extra element to set off something explosive. Take, for example, the day that Chuck Berry tipped up to join the Johnnie Johnson Trio. That was it. Thereafter it became Chuck and his band….and what an amazing run of hits ensued.
When Ronnie Wood first saw top boogie woogie pianist Ben Waters and his band 10 years ago, he knew something special could happen. And he was right. The musicians teamed up and bingo – a new dynamic was formed. They collaborated on "Boogie 4 Stu", Ben Waters' album dedicated to original Rolling Stones' founder Ian Stewart.
Then, in 2018, Ronnie joined Ben and Imelda May for a jam at the Tivoli Theatre, Dorset for a tribute to Chuck Berry…and another album was born. The set was recorded, BMG released it in November 2019 as Ronnie Wood's "Mad Lad" and the hugely successful CD went on to top blues charts all over the world.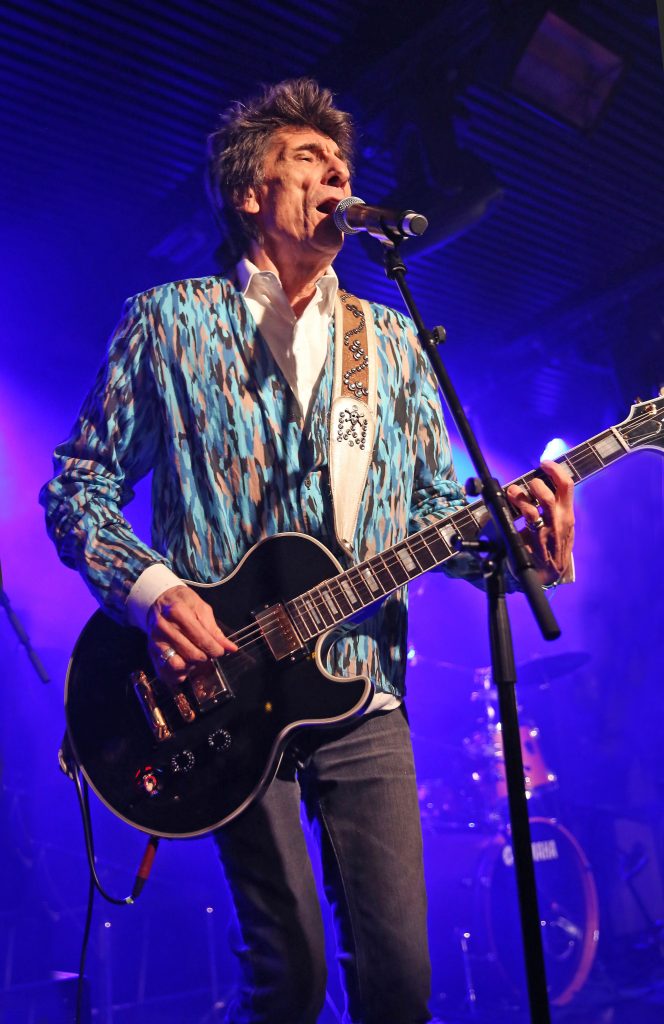 A couple of dates were put in to support the release and, such was the acclaim, a repeat pairing is now planned for this March, the anniversary month of Chuck Berry's death. On March 16th and 17th the Ben Waters band with Special Guest Ronnie Wood can be seen at London's Under The Bridge while on March 20th they also play the Helix theatre, Dublin.
Under the Bridge was the scene of Ben's rousing farewell last year to long haul touring. He was joined then by various guests, including Ronnie, on two shows to mark the end of a punishing tour schedule of 250+ dates a year. (Ben resolved then to reduce live gigs to a mere handful.)
Now Ben and Ronnie revisit the scene of that previous triumph with two trusty BW band cohorts – Dexter Hercules, renowned drummer and long-time friend, and Danish bass player Dion 'The Viking' Egtved with whom Ben's played for 20 odd years. Support in London is provided by the incredible Kent Du Chaine.
While Faces/Rolling Stone guitarist Ronnie Wood needs little introduction, Ben Waters is similarly well known in his own field. He's played with some of the true greats, clocked up some 600 dates in over 40 countries and, for the past two years, staged and hosted the London International Boogie Woogie Festival at Cadogan Hall. Hailed by Blues In Britain as exceptional – "I have seen boogie woogie pianists all over the world and none come close to Waters" – Ben promises to deliver an electrifying show. "Who can't but be thrilled by Chuck Berry " he says "and boogie woogie is a great style of music. It has an intricacy and a speed all its own but above all it's full of joy."
And that's exactly what these special dates promise – fantastic, joyful evenings of some of the most uplifting rock music ever written. Johnnie B. Goode, Maybelline, Sweet Little Sixteen, You Never Can Tell, Brown Eyed Handsome Man, Roll Over Beethoven, Too Much Monkey Business, Rock 'n' Roll Music, School Days, Little Queenie, Back In The USA, No Particular Place To Go….
---
Don't forget to follow our Spotify Playlist: