Carl Barât: "I want Noel Gallagher to produce the new Libertines record"
|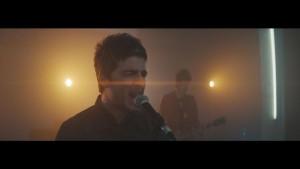 The long awaited for record of the Libertines will be released at the end of this year and recordings will most likely start in April according to Barât.
A video of last year December showed that the signed their recorddeal with Virgin/EMI in Thailand and Pete Doherty let out that they will be recording their first record after 11 years in the Karma Studio's in Thailand. Carl Barât said that the songs he and Pete wrote for this record are "surprisingly upbeat".
Yesterday a new fact was revealed about the record. The Libertines would really want to collaborate with Noel Gallagher. "I'd love to work with him" says Carl Barât about his announcement that he want Gallagher to produce the record. Barât stated in the new NME issue why he would want to work with Gallagher. "I'm going to email Noel Gallagher. I know he's really busy, but hopefully he's got a bit of time for the Libertines who love him so".
He also revealed that Gallagher has show intrest in the role of producer. "Noel's Noel, isn't he? He's hilarious, but he has such clarity of vision as well. That's omething the Libertines could certainly use".
And indeed, Barât has send an email to Gallagher. Yesterday Noel's reaction was released "I would genuinely love to but can't. We've exchanged a few emails but unfortunately they want to do it in Thailand" Gallagher said. "With the best will in the world, I'm on tour and can't do it. I would gunuinely love to be invlolved but they're foing to do it in Thailand and I can't be in Thailand".
The High Flying Birds singer does offer a long piece of advice to the Libertines, however with regards to the third record. He stated that "As long they don't overthink it, it will be alright".
Noel Gallagher's tour, which is coupled to the new 'Chasing Yesterday' record that is in stores Februari 26th, will start on the 3rd of March in Belfast England.
It is possible for the Libertines and Noel Gallagher to meet up during the festival season, both are heeadliners at the Best Kept Secret festival, a possible collaboration is not excluded
---
Don't forget to follow our Spotify Playlist: