Kendrick Lamar, Anthony "Top Dawg" Tiffith And Top Dawg Entertainment To Produce Black Panther: The Album
|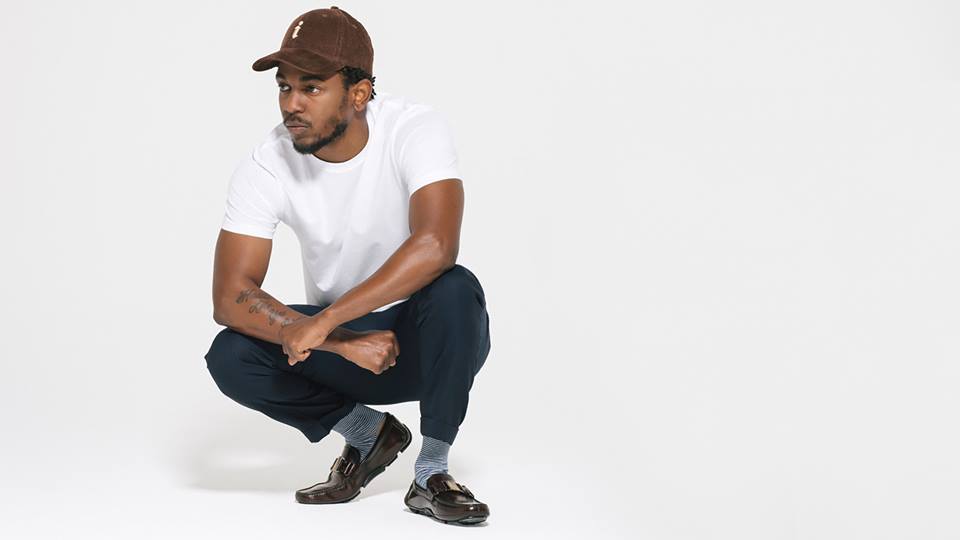 Internationally-celebrated Grammy® Award–winning global superstar Kendrick Lamar and Billboard Magazine's Executive of the Year, Anthony "Top Dawg" Tiffith, are set to curate and produce "Black Panther: The Album."  The album will feature music from and inspired by Marvel Studios' Black Panther film including the lead single, "All The Stars," featuring Kendrick Lamar and label mate SZA, produced by Sounwave.  "Black Panther" is directed by critically acclaimed filmmaker Ryan Coogler and stars Chadwick Boseman, Michael B. Jordan, Oscar® winner Lupita Nyong'o and Danai Gurira, among others.
Lamar and Tiffith will collaborate with Coogler directly in the creation of music specific to the needs of the film.  This will mark the first time that Lamar, whom Rolling Stone dubbed "the greatest rapper alive," will write, produce, perform and curate for a major motion picture.
This collaboration represents the first time in Marvel Cinematic Universe history that Marvel Studios will integrate multiple original recordings created specifically for the film.
Lamar was hand-picked by Coogler for this first film music collaboration.  "I am honored to be working with such an incredible artist whose work has been so inspirational, and whose artistic themes align with those we explore in the film. I can't wait for the world to hear what Kendrick and TDE have in store," said Coogler.
Lamar added, "Marvel Studios' Black Panther is amazing, from its cast to its director. The magnitude of this film showcases a great marriage of art and culture. I'm truly honored to contribute my knowledge of producing sound and writing music alongside Ryan and Marvel's vision."
Top Dawg added: "Working on such a powerful movie is a great opportunity.  We're always working on new goals at TDE, so teaming up with Disney, Marvel Studios and the Black Panther film makes perfect sense."
Kendrick Lamar is one of the most streamed artists in the world with his latest album in excess of two billion combined streams.  Fresh off his six wins at the 2017 VMAs, including Video of the Year, Best Hip Hop video, Best Cinematography, Direction, Art Direction and Visual Effects, he is regarded as one of the most important, critically acclaimed and creatively inventive artists globally.
Platinum-selling, Grammy-award winning artist Kendrick Lamar is one of the rare artists who has achieved critical and commercial success while earning the respect and support of those who inspired him. A native of Compton, California, Lamar released his debut album, good kid, m.A.A.d city in October 2012 which debuted at number two on the Billboard 200 and earned him seven Grammy Award nominations. His second album, To Pimp a Butterfly, released in March 2015 immediately earned rave reviews and topped the Billboard 200 with sales of 325,000 copies within its first week, despite it coming a week early due to a technical accident. The album garnered Lamar five Grammy nominations with a win for Best Rap Album.
On April 14 2017, Lamar released his fourth studio album, DAMN. which sold 603,300 copies in its first week, the largest first week of his career and any other release that year. The album shot directly to number one on the Billboard 200 where it remained for four consecutive weeks. Complex Magazine claimed it is his "most ambitious album to date", NPR called it "introspective and unforgiving" and Rolling Stone named him "the most gifted rapper of a generation." 
Marvel Studios' "Black Panther" follows T'Challa who, after the death of his father, the King of Wakanda, returns home to the isolated, technologically advanced African nation to succeed to the throne and take his rightful place as king. But when a powerful old enemy reappears, T'Challa's mettle as king—and Black Panther—is tested when he is drawn into a formidable conflict that puts the fate of Wakanda and the entire world at risk. Faced with treachery and danger, the young king must rally his allies and release the full power of Black Panther to defeat his foes and secure the safety of his people and their way of life.
"Black Panther" stars Chadwick Boseman, Michael B. Jordan, Lupita Nyong'o, Danai Gurira, Martin Freeman, Daniel Kaluuya, Letitia Wright, Winston Duke, with Angela Bassett, with Forest Whitaker, and Andy Serkis.
The film is directed by Ryan Coogler and produced by Kevin Feige with Louis D'Esposito, Victoria Alonso, Nate Moore, Jeffrey Chernov and Stan Lee serving as executive producers. Ryan Coogler & Joe Robert Cole wrote the screenplay.  Marvel Studios' "Black Panther" hits U.S. theaters on February 16, 2018.
---
Don't forget to follow our Spotify Playlist: