A new label and a new TOMMY EMMANUEL album
|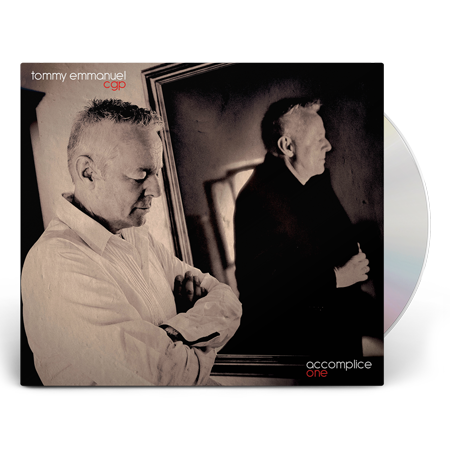 The Players Club is a new imprint from Mascot label Group. This label will be home to great and free spirited guitar music and jams. Imagine being in a cool, dark and sweaty club with a couple of great musicians about to start their set…
The first Players Club album is by none other than Tommy Emmanuel, who is a guitar hero to every other guitar hero around the world, and one of only five people named "Certified Guitar Player" by the legendary Chet Atkins.
His new album "Accomplice One" will be released on January 19, 2018. "Accomplice One" features an impressive list of some of today's most respected performers, from across the musical spectrum, including Jason Isbell, Mark Knopfler, Rodney Crowell, Jerry Douglas, Amanda Shires, Ricky Skaggs, J.D. Simo, David Grisman, Bryan Sutton, Suzy Bogguss and many more.
This is an album for all types of Tommy Emmanuel fan–from longtime guitar aficionados who've followed his career for decades, to lovers of great songs and melodies who flock to Tommy's shows for the emotional authenticity driving every performance.
ACCOMPLICE ONE is available to pre-order in Europe on CD and double vinyl from the MLG Store. The double vinyl includes a code for a complimentary MP3 download of the album.
---
Don't forget to follow our Spotify Playlist: