Lovra Ft. Ann Christine Are Ready To Unleash A Track That Will "Mess U Up"
|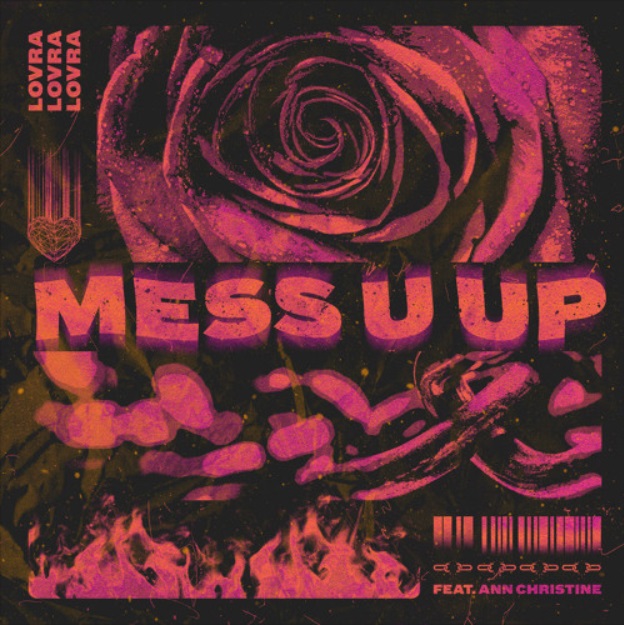 From Tomorrowland to Ibiza, the German globetrotter DJ and Producer LOVRA raises the bar with each new release! Recently taking a new direction with her music, LOVRA has found a sweet meeting point between exploring the emotional landscape of relationships and self-discovery with her modern melodic, and house sound. Following her last single "Spinnin'' with famous Kygo-collaborator Justin Jesso, LOVRA joins forces with the worldly, multi-genre artist & songwriter Ann Christine. This collaboration comes hot off the tail of Ann Christine's recent featured track "Summer of 19" with Sherwee, which sat in the Top 80 German airplay charts for 3 weeks after release, and 1 in the German Shazam Discovery Charts.
Between LOVRA's production wizardry and honest storytelling of Ann Christine, the two are ready to unleash a track that will "Mess U Up!" With a bassline as seductive as the lyrics, "Mess U Up" encapsulates that all-too-familiar feeling of a one-night infatuation mistaken for love. Find yourself lured in the low-end pulsating groove, hooked by polished synths, and locked in to stay for the ride by Ann Christine's distinct vocals.
Having proven to be a dynamic duo, LOVRA and Ann Christine's "Mess U Up" is a crossover earworm fit for both the nightclub dance floors and your favourite Top 40 radio station!
"While one person immediately floats on Cloud 9 because of the butterflies in their stomach, the other person is actually only out for one night together; that's why the chorus says: ' I'm gonna mess you up' because your own fun can mean a high price for the other person."

LOVRA
---
Don't forget to follow our Spotify Playlist: