Bill Bruford's 'Earthworks Complete' 20 CD / 4 DVD Deluxe Box Set Out Now
|
A Summerfold Records reissue, Bill Bruford's "Earthworks Complete" is a spectacular 20CD/4DVD box set of the entire back catalogue across Earthworks' 20-year career. Includes previously unreleased and little known material.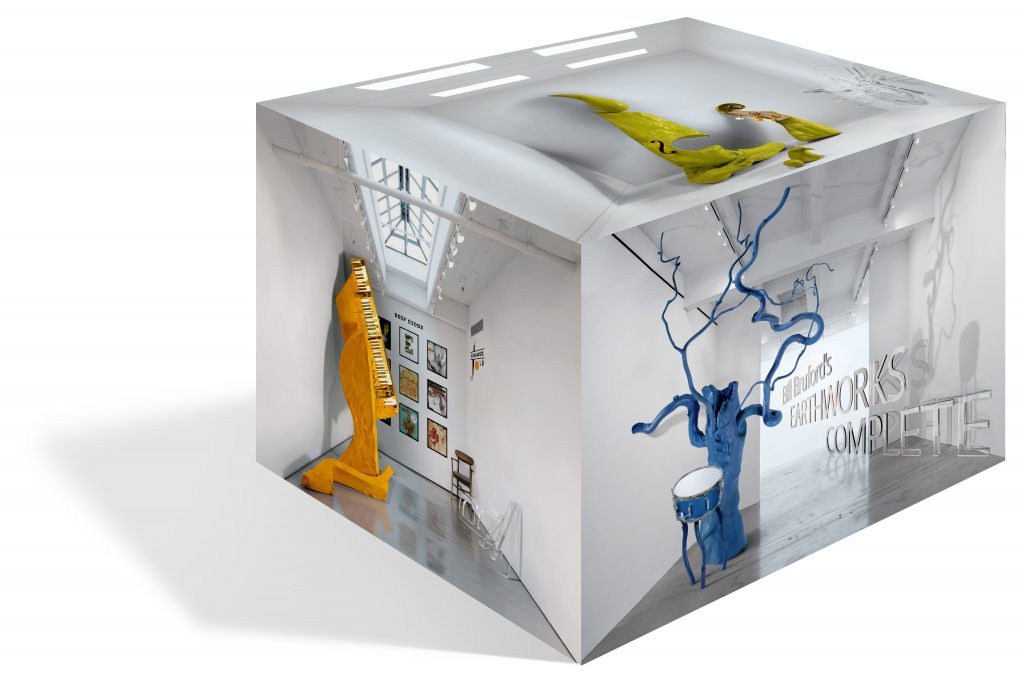 What's in the box?
15 titles on 20 CDs and 4 DVDs document the 20 year history from 1987 to 2006 of one of the UK's brightest, most travelled and best loved young jazz ensembles.
Featuring Bill Bruford with Iain Ballamy, Django Bates, Patrick Clahar, Laurence Cottle, Tim Garland, Steve Hamilton, Tim Harries, Mark Hodgson, Mick Hutton, Gwilym Simcock.
All audio, visual and print materials compiled and curated by Bill Bruford.
Additional original artwork by award-winning illustrator, photographer and filmmaker Dave McKean.
Orders via Cherry Red and Burning Shed include a postcard of Dave McKean's artwork, hand signed by Bill Bruford, while stocks last.
1. Earthworks
2. Dig?
3. All Heaven Broke Loose
4. Stamping Ground- Live
5. A Part, and Yet Apart
6. The Sound of Surprise
7. Footloose and Fancy Free (2CD)
8. Random Acts of Happiness
9. Footloose in NYC (2CD & 1DVD set)
10. A Video Anthology Volume 1: 2000s (2CD & 1DVD set)
11. A Video Anthology Volume 2: 1990s (2CD & 1DVD set)
12. Earthworks Underground Orchestra
13. Earthworks in Santiago, Chile (1CD & 1DVD set: previously unreleased video)
14. From Conception to Birth (17 short tracks showing the process from demo to master, with explanatory notes from Bill Bruford)
15. Heavenly Bodies Expanded (2CD "best of" collection across the entire catalogue, with explanatory notes from Bill Bruford)
---
Don't forget to follow our Spotify Playlist: