New Album Moonshine Oversight , "Vanishing Lines", Out Now
|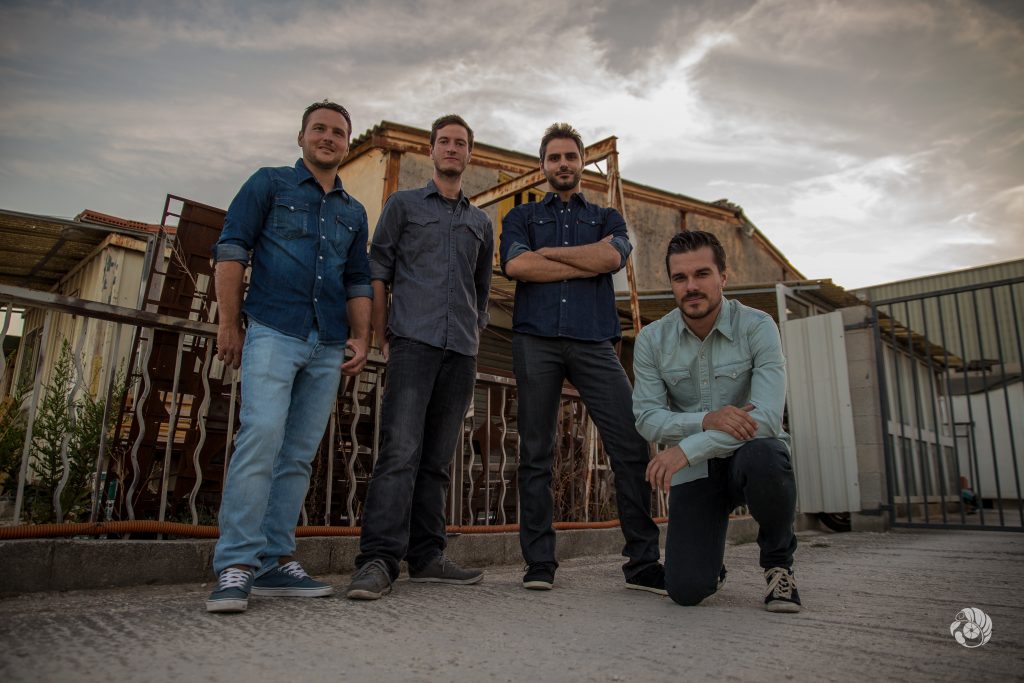 Hailing from Toulon, Moonshine Oversight is a post-progressive rock band founded in 2014. Linked to the rock/metal scene, the band distinguishes itself by its progressive approach, borrowing the energy of rock, the power of metal, and even the delicacy of folk, creating a powerful, introspective and personal music.
In photography and painting, vanishing lines are there to guide the sight, to give some relief.
« Vanishing Lines », the first effort of Moonshine Oversight, sets the bottom line of their musical influences and the expression of their own sensitivity. Each track sums up a part of their inspiration, borrowing from alternative, folk, heavy metal and even progressive rock.
Yet it doesn't sound as a compilation of various songs without a direction, but as a coherent globality where each track, distillate through their still, ends up sounding like the band itself, with its own color.
Thus each track represents a line which guides the spirit to where the musicians have decided to take us.
The album starts with « Moonrise », an instrumental progressive and atmospheric moonrise, the calm before the storm : « Vultures », a powerful and mysterious track about the Bataclan's tragedy.
« Beyond The Stars », the long progressive piece of the album, questions the universe's immensity and our place in it. This one highlights melodies, sharp riffs, in a mesmerizing, atmospheric and psychedelic range.
Then comes the first track with folk influences : « Mayflies ». Rock, atmospheric and raging at the same time, with critical lyrics about religions which satisfy men's desire of immortality.
« Moonrakers », punchy and groovy, is about the legend of Moonrakers, those smugglers from Wiltshire hiding illegally distillate alcohol at the bottom of a pond, under the moonlight's reflection.
Next three tracks are led by introspective lyrics.
« Young Man » is a rock/folk song with hints to country. It's about the goals and ambitions we have when we are young, which are often thwarted when we're grown up.
« Sparkling Cut » is about the frustration of the band's members not to make a living out of their music. All that with groove, efficiency and atmospheric progressions.
Next is an introspective song about that part of irrational sadness we all have inside even if everything's fine in our lives : « Feel ». It's a folk/rock, progressive and enigmatic tune.
The last song of the album is « Echoes Of Asymmetry », a progressive rock track about fascination for some celestial objetcs. It ends up with hypnotic and psychedelic guitar parts.
---
Don't forget to follow our Spotify Playlist: