Annie Lennox Confirms The Release Of New Album 'Nostalgia'
|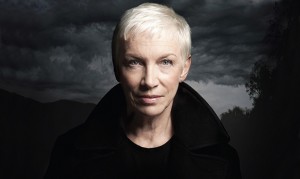 One of the most successful and talented artists in pop music history is back – and back like you've never heard her before.
On October 27th 2014, Annie Lennox releases her seventh solo album. Nostalgia is a collection of the iconic singer's impassioned takes on standards primarily from the 1930s and 1940s, many of them popularized by the likes of Billie Holiday, Nina Simone, Jo Stafford and Louis Armstrong.
Nostalgia is the result of hours Lennox spent perusing vintage recordings and video performances of songs from the Great American Songbook, particularly those rooted in the blues. "I was just curious," says the songwriter and singer of Summertime, I Put a Spell On You and Strange Fruit and other, less-widely known songs such Mood Indigo and September in the Rain, "I thought, 'I wonder what my voice would be like. Would these songs suit my voice?' It was like a little challenge. I just sort of got to know them, became friends with them really and had a great deal of joy in the process."
The music on the album was mostly played by Annie alongside her long-time collaborator and co-producer, Mike Stevens and was recorded in his West London studio. Finding Lennox at her most soulful, Nostalgia brings levels of depth and warmth to songs that primarily originated from the civil-rights era.
Nostalgia will be released by Island Records in the UK and internationally, and by Blue Note Recordings in the US.
---
Don't forget to follow our Spotify Playlist: