Rock Supergroup Chickenfoot To Release Best + Live
|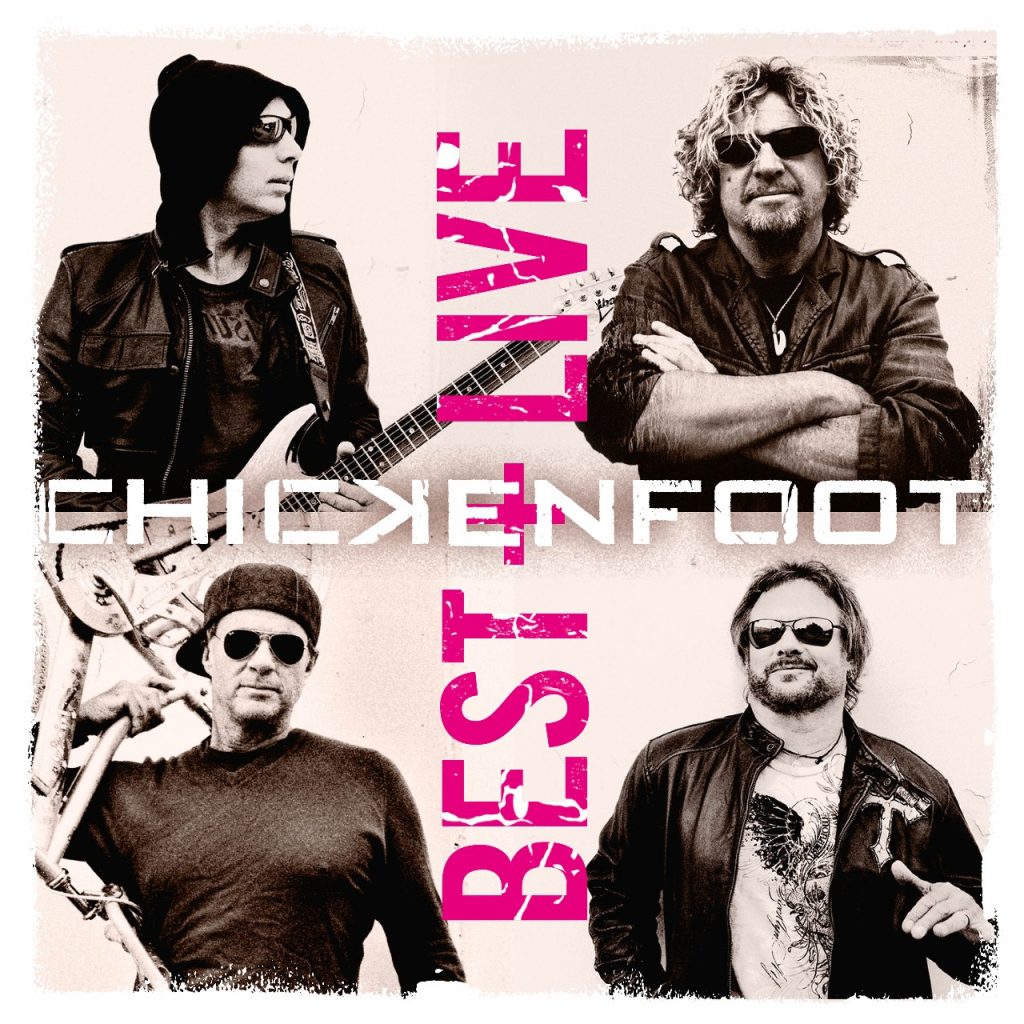 Supergroup Chickenfoot will release Divine Termination, its first new tune in 5 years on BEST + LIVE, the group's first ever best of collection, on March 10, 2017 on earMUSIC. Chickenfoot features front man Sammy Hagar, guitar god Joe Satriani, bassist Michael Anthony (Van Halen), and drummer Chad Smith (Red Hot Chili Peppers).
In addition to Divine Termination, BEST + LIVE includes over 90 minutes of live music – for the first time released on CD. Sammy Hagar says, "Listening to this collection of songs from The 'Foot brings back memories of some of the most fun I've ever had in a band. The chemistry between Chad, Joe, Mike and me is very special. It's almost like visual music — you can see us having fun when you listen to these songs". In May 2016, Chickenfoot reunited for two highly-anticipated one-time shows at Harrah's Lake Tahoe, and played their first complete set in more than six years, along with a special unveiling of the new tune Divine Termination. Joe Satriani describes the track as "bone crunching, hell raising rock, dripping with attitude and vibe. Just the way Chickenfoot likes it!"
Both the extra CD LIVE and the bonus tracks on the best of feature a 13 song strong set list including almost every song from Chickenfoot's debut album as well as Sammy Hagar's old Montrose classic Bad Motor Scooter, The Who's My Generation and Joe Satriani's interpretation of The Star Spangled Banner – all recorded live in Phoenix 2009 and available for the first time on CD (previously only available as video on the DVD/Blu-ray Get Your Buzz On LIVE). March 10th, 2017 also sees the release of the limited 7" vinyl single of Divine Termination – a true collector's item.
---
Don't forget to follow our Spotify Playlist: