Electric Six Preview Brand New Covers Album
|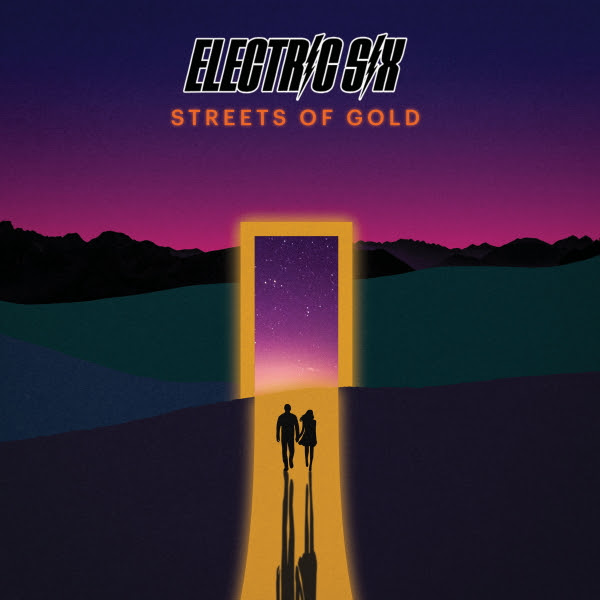 Garage Rock revivalists Electric Six, still led by vocalist/founder Dick Valentine alongside lead guitarist Johnny Na$hinal, keyboardist Tait Nucleus?, rhythm guitarist Da Vé, and bassist Rob Lower, who once warned you about "Danger! High Voltage" and then invited you party at the "Gay Bar," are about to take you to a heavenly place, a place where INXS dance ecstatically next to Roky Erickson, The Jam mix it up with Arthur Lee's Love, and Alice Cooper, Fleetwood Mac and KISS meet up for a big tent musical revival at the Church Of James Ingram's Holy Voice!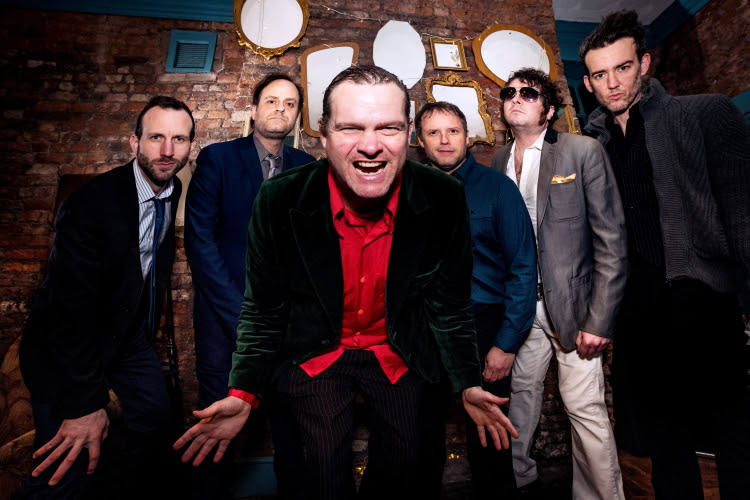 This is Streets Of Gold, the high-octane collection of cover songs hand-picked by Electric Six to showcase the band's eclectic and excellent musical tastes. Today, the band proudly shares their version of Ingram's soulful, spiritual hit "Yah Mo B There" along with a gleeful music video that wears its outsider heart on its sleeve, much like these Michigan natives who have marched to the beat of their own manic drummer for the last 20+ years.
Streets Of Gold also features newly updated versions of the band's best known and much-loved singles "Danger! High Voltage" and "Gay Bay." Are Electric Six the only band bold enough to cover themselves on a covers album? Yes. They. Are! Streets Of Gold will be available July 30 in a deluxe CD digipak as well as in a 2 part vinyl package with the full album on colored vinyl PLUS a bonus 12" single.
Track List:
1. Don't Change
2. Click Your Fingers Applauding The Play
3. Little Lies
4. That's Entertainment
5. Maybe The People Would Be The Times Or Between Clark And Hilldale
6. Slippery People
7. Hey
8. No More Mr. Nice Guy
9. Strutter
10. Under The God
11. Yah Mo B There
BONUS TRACKS
12. Danger! High Voltage
13. Gay Bar
---
Don't forget to follow our Spotify Playlist: