Antillectual releases Covers EP
|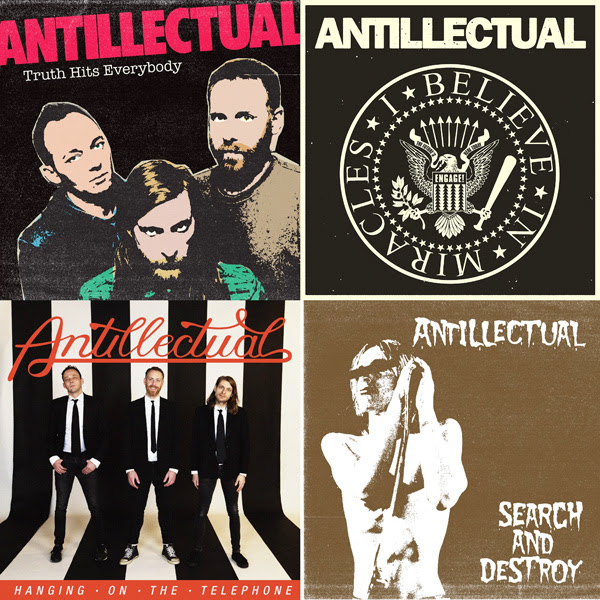 For the first time in 4 years Antillectual presents an album release. A passion project with covers of "the roots of their roots". The classical, physical copies sold out during the pre-order, but the Covers EP is now available via the usual contemporary streaming services.
Antillectual re-recorded four classic punk songs: Truth Hits Everybody (The Police), Hanging on the Telephone (The Nerves, Blondie), I Believe in Miracles (Ramones) and Search and Destroy (The Stooges). Singer/guitarist Willem explains:
"When the cover idea surfaced we didn't feel like covering the bands we grew up on. Most of them are still around or reunited. It seemed much more interesting to go back some more generations and find early punk songs with a melodic vibe to them."
The cover artwork consists of adaptations of the four original layouts, re-designed by Andy Dahlström (Satanic Surfers). The rhythm section was recorded live by the band's sound engineer Emiel Thoonen. Vocals, guitars and hammond are recorded by legendary Dutch producer Menno Bakker (NRA, Seein Red, Undeclinable Ambuscade) at Amsterdam Recording Company. Dubs and edits are kept to a minimum, this is as raw/unpolished as Antillectual gets in the studio.
---
Don't forget to follow our Spotify Playlist: