Erick Morillo & Junolarc feat. Ora Solar release 'Blinded'
|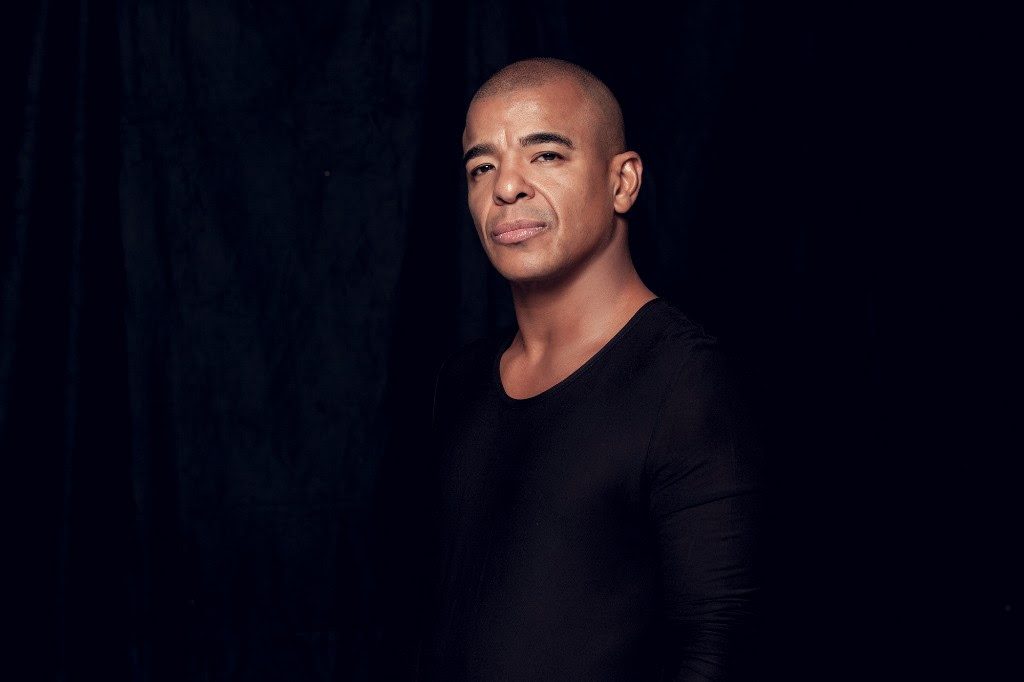 Legendary producer and DJ Erick Morillo returns to his long-running Subliminal label with a new collaboration together with upcoming Berlin artist Junolarc. 'Blinded', featuring Ora Solar, is out now.
The single sees Morillo couple his classic US house background with Junolarc's European techno sounds. The atmospheric track contrasts a heavy bassline with the breathy, echoing vocals of Ora Solar, as growing synth arpeggios take 'Blinded' to its climax.
The single follows the success of the pair's previous collaboration, 'This Is How We Do It', which was first premiered by world famous tastemaker Pete Tong on BBC Radio 1. They swiftly followed up with 'Better Life', featuring the soulful vocals of Miss McClore -with so much high quality output in a relatively short space of time, it's clear that Erick and Junolarc are a well matched collaborative duo.
Erick Morillo has been busy in the studio of late, with a series of singles due for release on Subliminal this autumn. Following an incredible summer of touring – during which he made history playing at iconic club Space's final closing party – he's now also gearing up for an intimate UK series of gigs. His first headline tour in the country in over a decade, it's rare chance to catch the high profile producer, DJ, label head and visionary playing extended sets in such a setting.
Erick Morillo is a truly multitalented artist; since starting to DJ at the age of 11, he's become a platinum-selling producer, held an incredible 13 year long residency at Pacha Ibiza, hosted MTV TV series, and DJed at some of the most historic clubs in the world – the Hacienda, Cream at Nation, The Cross and Turnmills in the UK alone.
His label and event series Subliminal has now been running for almost 20 years. At the turn of the millennium, the Subliminal Club night was credited for having been a major factor in resuscitating New York's nightlife scene – a feat he accomplished by signing up the likes of Danny Tenaglia, Darren Emerson, Derrick Carter, Mark Farina and Tony Humphries in guest spots.
The record label arm of Subliminal began life under Strictly Rhythm, quickly becoming a by-word for the best in pure house music. Erick Morillo was at the forefront of New York's burgeoning music scene alongside label mates Harry 'Choo Choo' Romero and Jose Nuñez.
11 years after winning 'Best American DJ' at the IDMAs, Erick Morillo is now focusing on the relaunch of Subliminal Records under its new partner Armada Music. He's released a bevy of new material, collaborating with the very talented vocalist Angel Taylor on "Oooh," producers Eli & Fur on "Thunder & Lightning" and "This Is How We Do It" with the rising Subliminal signee Junolarc. Erick's latest single with Eddie Thoneick & Angel Taylor, 'Lost In You', has already amassed over three quarters of a million plays on Spotify since its release in September.
Hailing from Berlin, Germany, Junolarc's roots lie in the techno and deep house that his hometown is so well known for. He's been spearheading a fresh tech house sound for Subliminal, fusing these influences with Erick Morillo's experience in classic US house on their successful collaborative efforts 'This Is How We Do it' and 'Better Life'. There's no doubt you'll be hearing plenty more from this talented young artist over the next year.
---
Don't forget to follow our Spotify Playlist: