Graham Nash Releases New Solo Album
|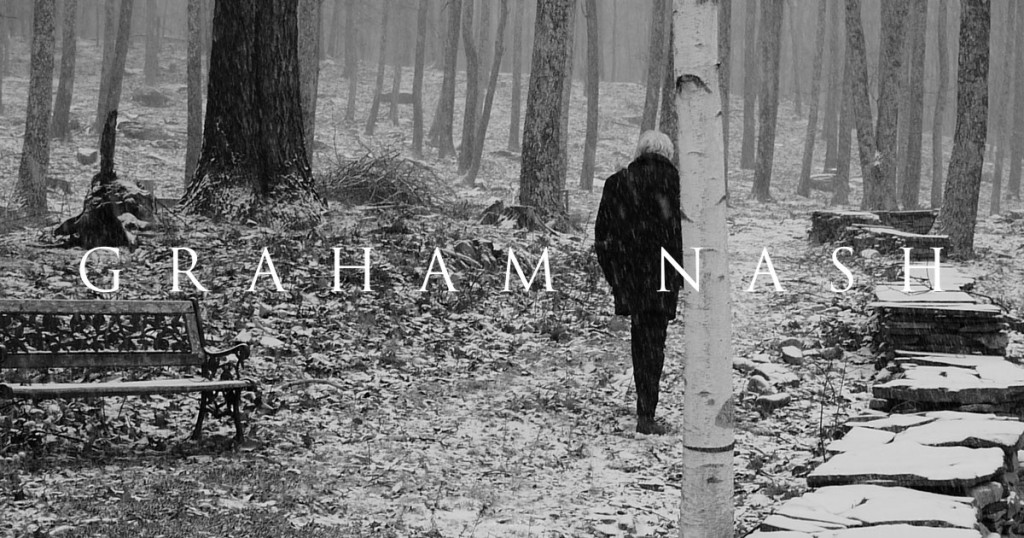 Legendary singer-songwriter Graham Nash released his new studio album, 'This Path Tonight', worldwide on April 15, 2016. The album is available on CD, Digital, Hi-res, 180-gram Vinyl, and CD/DVD thru Nash's Blue Castle Label, distributed thru ADA worldwide. 'This Path Tonight' is the new studio album and collection of 10 original songs from Graham Nash. Produced by Shane Fontayne, this is Nash's first solo record of new music in fourteen years. The album is one of reflection and transition of a singer-songwriter whose career (the Hollies, CSN, CSNY) has spanned more than five decades and counting.
"What a pleasure it was recording this album," says Graham Nash. "Shane Fontayne and I had written 20 songs in a month and recorded them in eight days. I felt comfortable on day one even though I'd never met some of the musicians before that moment. Shane, who produced the album, put together a great band: Todd Caldwell (Hammond organ), Jay Bellerose (drums, percussion), Jennifer Condos (bass), Patrick Warren (piano), Shane Fontayne (guitars). My music has a different feel to my earlier albums although I hear echoes of each one. This journey of mine was one of self-discovery, of intense creation, of absolute passion. Enjoy!"
Nash is set to hit the road along with guitarist and producer Shane Fontayne next week with dates in the US and Europe. He will continue his long-time tradition of raising money for charity through the Guacamole Fund's special benefit seats; in addition, he will be donating $1 per ticket sold to charity.
"When you strip a song down to its very essence, you either have a song worth singing… or you don't," says Nash. "Playing music with Shane Fontayne is and always will be very satisfying. He has an innate sense of 'performance' and of arrangement. He never loses sight of the fact that the song must 'come alive', must have a reason for being sung in the first place. We want to look in the eyes of our audience, we want to know that we are connecting on a very real level."
Graham Nash is a two-time Rock and Roll Hall of Fame and Songwriter Hall of Fame Inductee, Grammy Award winner, a New York Times best-selling author, and Officer of the Order of the British Empire (O.B.E.).
'This Path Tonight':
Standard CD, Digital, Hi-Res & Vinyl*
This Path Tonight
Myself At Last
Cracks In The City
Beneath The Waves
Fire Down Below
Another Broken Heart
Target
Golden Days
Back Home
Encore
*All vinyl packages are 180-gram vinyl and include Digital Download card plus bonus tracks
Digital Deluxe (includes bonus tracks)
Mississippi Burning
Watch Out For The Wind
The Last Fall
---
Don't forget to follow our Spotify Playlist: