Columbia/Legacy Celebrates the 90th Birthday of Miles Davis
|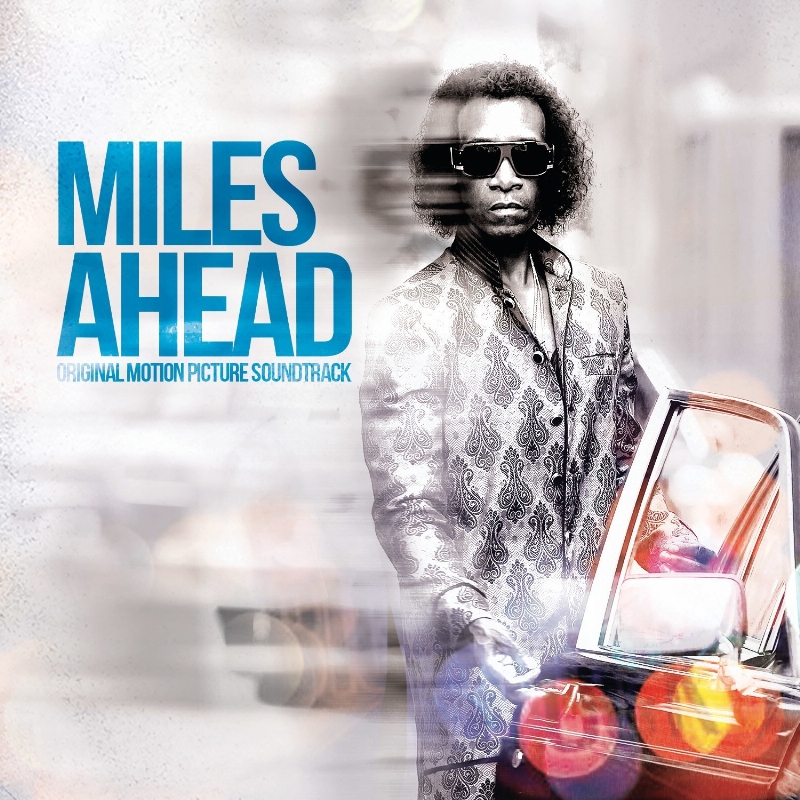 Columbia/Legacy will commemorate the 90th birthday of globally renowned music innovator Miles Davis with the release of two very special new Miles Davis album projects:
MILES AHEAD – Original Motion Picture Soundtrack will be available Friday, April 1. A cinematic exploration of the life and music of Miles Davis, the movie feature "MILES AHEAD" marks the directorial debut of Don Cheadle, who co-wrote the screenplay (with Steven Baigelman) and stars as the legendary musician in the film.
EVERYTHING'S BEAUTIFUL, reimagined interpretations of Miles Davis' music produced by Grammy Award winner Robert Glasper (who also served as coproducer of the MILES AHEAD soundtrack) with musical guest artists including Bilal, Illa J, Erykah Badu, Phonte, Hiatus Kaiyote, Laura Mvula, KING, Georgia Ann Muldrow, John Scofield and Ledisi, and Stevie Wonder. A visionary exploration of the music of Miles Davis, EVERYTHING'S BEAUTIFUL incorporates Davis' original recordings into new collaborative soundscapes and will be available Friday, May 27 (the day after Miles' 90th birthday). The Miles Davis track featuring Bilal "Ghetto Walkin", from the upcoming release EVERYTHING'S BEAUTIFUL, premieres today for the first time during Zane Lowe's Beats 1 show on Apple Music.
MILES AHEAD – Original Motion Picture Soundtrack explores the breadth and depth of Miles Davis' musical innovations, combining 11 highlights from the legendary trumpeter/composer/bandleader's Prestige and Columbia Records catalogs with original new compositions written and performed by Grammy Award-winning jazz/hip-hop artist Robert Glasper. Select new tracks on the soundtrack album include guest appearances by Herbie Hancock, Wayne Shorter, rapper Pharoahe Monch and more. Both the CD and LP packages for MILES AHEAD – Original Motion Picture Soundtrack feature revelatory new liner notes penned by Don Cheadle.
"We culled the library for every style Miles touched…looking for cues to bridge key moments, bring others into focus. The stuff a good score is supposed to do. Miles made it easier. His music is multi-faceted and score friendly," wrote Cheadle in his notes.
For new and future fans, MILES AHEAD – Original Motion Soundtrack provides an ideal introduction to the music of Miles Davis. For seasoned aficionados of the influential 20th century musical pioneer, the album and film provide fresh perspectives and new insights into Miles' transformative musical and cultural genius.
MILES AHEAD – Original Motion Soundtrack features 11 essential tracks spanning 1956 to 1981, select dialogue from the film featuring Cheadle in character, and five original compositions written, co-written, produced or performed exclusively for MILES AHEAD by Robert Glasper. These include "What's Wrong with That?" (a jam that closes the movie imagining Cheadle as Miles playing in the present day with guest performers Glasper, Herbie Hancock, Wayne Shorter, Gary Clark, Jr. and Esperanza Spalding and Antonio Sanchez) and "Gone 2015," an end-credits song featuring guest verses from rapper Pharoahe Monch.
The 2016 SXSW Festival in Austin, TX will premiere the long-awaited, critically acclaimed feature film "MILES AHEAD" on Wednesday, March 16th at 8:00pm at The Paramount Theatre.
A special "MILES AHEAD" panel led by Don Cheadle, with NPR's Felix Contreras onboard as Moderator, will discuss the making of the film, along with the music, with intimate behind-the-scenes anecdotes provided by Erin Davis (son of Miles) and Vince Wilburn, Jr. (nephew of Miles). Additional panelists include Robert Glasper, who scored the film's soundtrack; Oscar-winning supervising sound editor, re-recording mixer and sound designer Skip Lievsay; and Keyon Harrold, a sought out trumpeter/producer/arranger/songwriter who performs with GRAMMY-winning group D'Angelo and The Vanguard, and is featured as the trumpet sound of Don Cheadle playing Miles Davis. The panel will take place on Thursday, March 17 at 12:30pm in ACC Room 18ABC, and will be open to Music, Film, Platinum and Gold badges, as well as Showcasing Artist wristbands.
EVERYTHING'S BEAUTIFUL is beautifully crafted collection produced by Robert Glasper, blending a diverse group of master takes and outtakes from across the incomparable Miles Davis Columbia catalog with an impressive lineup of contemporary artists and musicians to create original interpretations.
"I didn't want to do just a remix record," Glasper noted when discussing the 11-song set. "My idea was to show how Miles inspired people to make new art." Realizing that "Miles didn't have one audience," Glasper recruited a legion of diverse guest artists to add to the magic of the project including familiar collaborators like R&B musicians Erykah Badu, Ledisi, Bilal and KING. They are joined by British soul singer-songwriter Laura Mvula; hip-hop producer Rashad Smith; Grammy-nominated Australian neo-soul quartet Hiatus Kaiyote, rapper/singer Phonte, rapper/producer Illa J; jazz guitarist John Scofield, who was in Miles Davis' band; and the legendary Stevie Wonder.
"I am living in the spirit of Miles when I am doing what I'm doing because I am documenting my time period. I'm documenting what's around me. I'm documenting who I am now, where music is now," notes Glasper. "That's what this project is about. I wanted to do something where we can take some of Miles' ideas, shake them up, and try to show the influence of Miles and make new things. And that's the beauty of this whole album. The whole project is based on Miles, but it is based on Miles' vision, it's based on Miles' trumpet, it's based on Miles' voice, it's based on Miles' composition, it's based on Miles' influence, it's based on Miles' swag."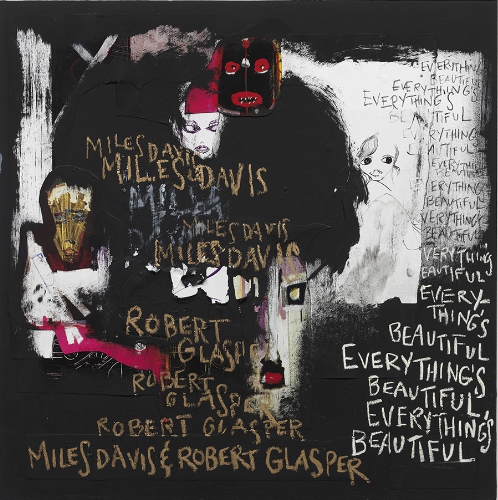 Miles Davis is a rarity: a pioneering superstar who was constantly voyaging into new directions and genres with an ever changing cast of collaborators. Throughout his discography, sweeping change and innovation could happen based on who was in the studio and what they brought to his stunning musical vision. Few American artists have impacted popular music and culture in as broad and long-lasting a way as he did.
By similar design, pianist/producer Robert Glasper has built a career out of a vibrant fusion of R&B, jazz and hip-hop. As the leader of the acoustic Robert Glasper Trio and the electronic Robert Glasper Experiment, he's pushed the boundaries of each genre he works in to their breaking point. This is the artist whose album, In My Element (2007), featured mashups of Herbie Hancock and Radiohead and tributes to rapper/producer J Dilla. 2013's acclaimed Black Radio featured collaborations with Erykah Badu, Ledisi, Lupe Fiasco, Yasiin Bey and other artists. Black Radio was also capped by a sprawling cover of Nirvana's "Smells Like Teen Spirit" and won a Grammy Award for Best R&B Album. Most recently, Glasper scored for MILES AHEAD, the Miles Davis film directed by and starring Don Cheadle.
EVERYTHING'S BEAUTIFUL is unlike any other in Davis' discography. From the familiar (riffs and passages within the catalog) to the obscure (samples of Miles' in-studio instructions spoken after false starts), Glasper has built something unique but still unquestionably Miles. The cover art was created by Francine Turk and integrates elements of Miles Davis' artwork. With the cover, Turk creates a visual that is similar to the idea of Robert Glasper taking fragments of Miles music and reinterpreting in a unique and modern way.
---
Don't forget to follow our Spotify Playlist: