Michael Bublé comes home for Christmas
|
International heartthrob and award-winning singer Michael Bublé invites the readers of some Canadian Magzines into his Vancouver-area home and recording studio, and his very intimate plans for the Christmas season.
Having toured 46 countries this year alone, the British Columbia–born Bublé could live anywhere. Yet, he always comes back home. "This year, I was literally eight times around the world, and the thing that it gives me is a wonderful perspective on knowing how lucky we are to live in a country that's this great, that's this safe and secure," says Bublé.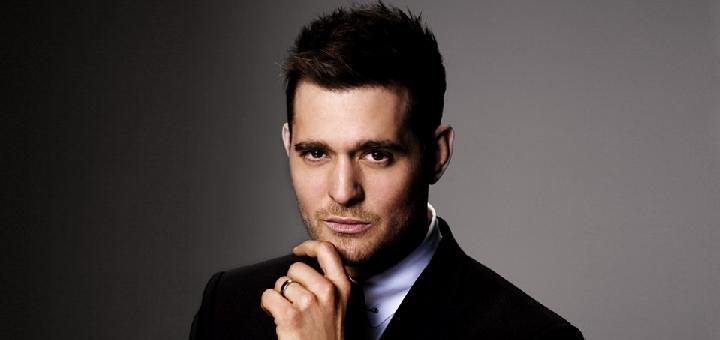 In the December issue of Canadian Living, which hits newsstands in November, Bublé serves as guest editor, wrapping up the iconic magazine's 40th anniversary year. In print and in a video exclusive to Canadian Living's website and tablet edition, he opens up about why the holidays bring out his softer side, and he shows editor-in-chief Sandra E. Martin how to make his extended family's favourite Christmas cocktail. "Michael is honest and disarmingly unvarnished, and that really comes across in our interview with him," says Martin. "It's lovely to see how his eyes sparkle when he talks about sharing Canadian Christmas traditions with his wife, Luisana Lopilato, who's from Argentina, and their two-year-old son, Noah." The December issue of Canadian Living also includes a double cover. Subscribers will receive their copies with Bublé on the front, then turn to a gorgeous collection of home-baked holiday treats (all recipes included in the issue). On newsstand, the covers will be reversed.
"I'm honoured to have been chosen as the subject for this awesome initiative," says Bublé. "I had a ton of fun doing the photo shoots, and I think that's evident in the shots that were captured—especially the ones where I'm wearing my Canucks jersey for The Hockey News!"
Style at Home magazine's editor-in-chief, Erin McLaughlin, spoke with Bublé in his Vancouver home and says, "I've met very few people in my life who are as charming as Michael Bublé. His self-effacing attitude, his obvious love for his family and his passion for anything and everything holiday made him a joy to work with forStyle at Home's special December issue."
Matt Larkin, associate editor at The Hockey News, notes, "A lot of celebrities claim to be fans and ambassadors of the game, but Michael Bublé is in a different class. From his childhood until now, he's never stopped being a die-hard Vancouver Canucks fan. He's an encyclopedia of the sport. His passion is infectious and utterly genuine. When you talk hockey with Michael, it feels like talking to a good friend or relative. He lets his hair down and is totally real."
Bublé's Christmas has become a classic of the genre and one of the bestselling holiday albums of all time. It is one of only a handful of album releases by a Canadian to ever have achieved a diamond sales certification in this country (10 times platinum).
---
Don't forget to follow our Spotify Playlist: