blur: New Album & Live Show
|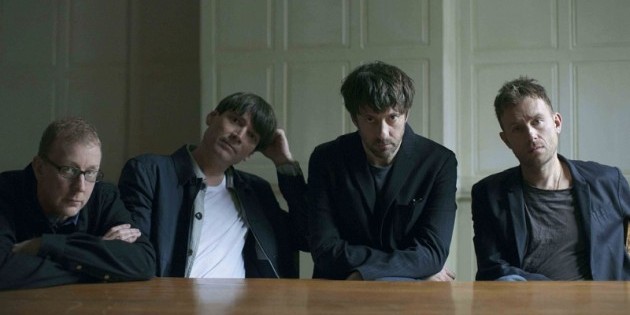 It's 16 years since their last album as a four-piece and 27th April sees the release of a brand new album from blur on Parlophone, titled The Magic Whip. The recordings, which began during a five-day break in touring in Spring 2013 – at Avon Studios in Kowloon, Hong Kong – were put aside when the group finished touring and returned to their respective lives.
Last November Graham Coxon revisited the tracks and, drafting in blur's early producer Stephen Street, he worked with the band on the material. Albarn then added lyrics and the 12 tracks of The Magic Whip are the result. The full tracklisting is: Lonesome Street, New World Towers, Go Out, Ice Cream Man, Thought I Was a Spaceman, I Broadcast, My Terracotta Heart, There are Too Many of Us, Ghost Ship, Pyongyang, Ong Ong, Mirror Ball. The Magic Whip will be available as a digital download, on CD and as a 2-disc vinyl set.
As the only artists to play Hyde Park four times, blur will return to the historic London park for a headline show on Saturday 20th June 2015 as part of Barclaycard presents British Summer Time Hyde Park.
News of blur's new album and show was announced exclusively with Facebook at a press conference in London's Chinatown which also gave fans across the world the chance to be part of the event via a live stream and Q&A. With millions of fans following blur on Facebook, this was an opportunity for the band to speak directly to their fans in real time, answering questions via their profile page.
---
Don't forget to follow our Spotify Playlist: