Maalouf absolutely convinces!
|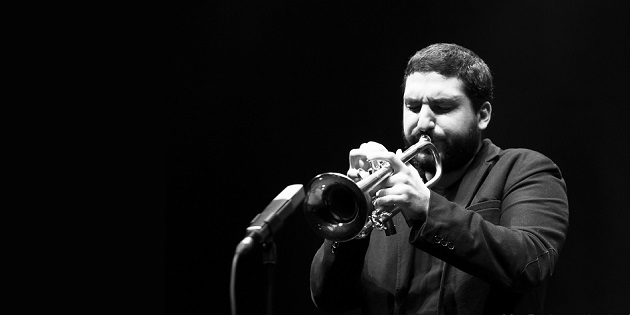 Ibrahim Maalouf brings with the CD "Kalthoum" a tribute to the singer Umm Kultum. A lady with a great name in the Arabic music scene, but hardly known in the western music scene. Umm Kultum stole the heart of a very young Ibrahim Maalouf and made a great impression on him. Maalouf, who has a Lebanese background and lives in France, became with his own work already world famous. With this interpretation of the music from his hero, a wish became true for Ibrahim Maalouf. In a sold out Eindhoven Music Centre Ibrahim Maalouf let us hear why.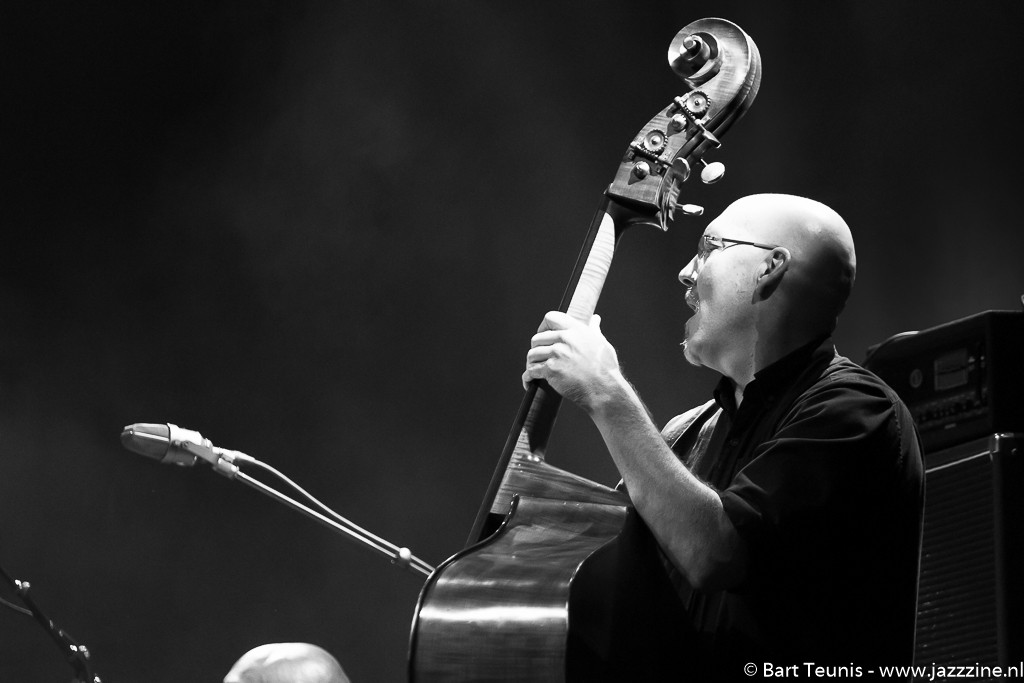 To be honest, the jazz from Ibrahim Maalouf is not the most easiest to get into, but like no other he knows to build a perfect mix between jazz and the music he grew up with. Maalouf knows where his roots are and stays loyal to them and mixes them with great respect with jazz. The quintet brings the whole CD "Kalthoum" in this performance. The album is characterized by a lot of changes in speed and rhythms. No problem the quintet follows and brings with an enormous respect for the traditional music a true masterpiece to their audience. Maalouf inspires and knows how to keep his audience close.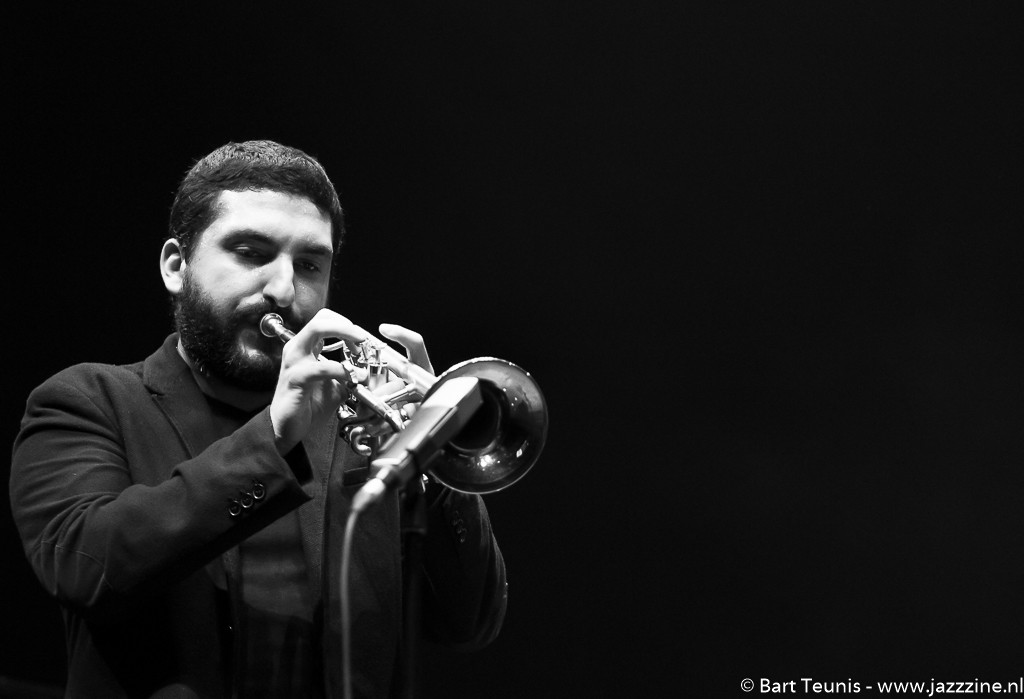 The peak of this performance was actually the trumpet solo of Ibrahim Maalouf, the point where other musicians might go wrong and make it an ego trip. Ibrahim Maalouf showed that he is able to go beyond that. Mastering his instrument, he brought a solo filled with humor. Whenever you think he is not going to make it, he shows that he exactly knows what he is doing. In a very special musical dialog he makes his play very small and big within the same second without getting over the top.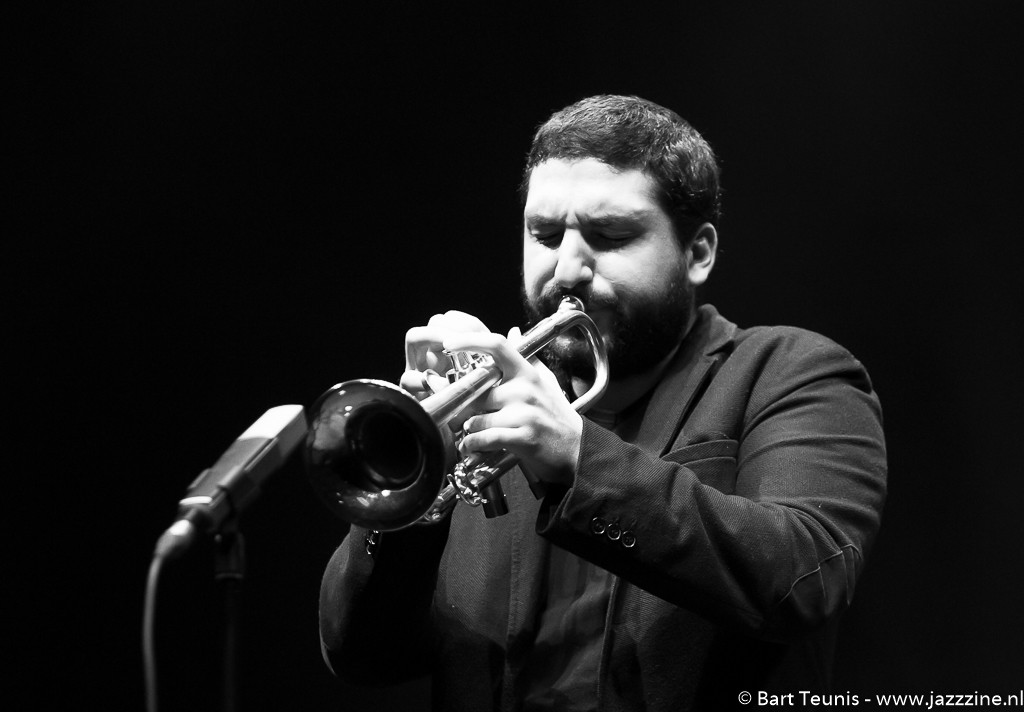 Besides that: all respect for drummer Clarence Penn and bass-player Scott Colley, no bar the same and they provider color when needed. Subtle and melodic they put down a true carpet of sound, picked up by Ibrahim Maalouf and tenor-sax player Mark Turner, kept altogether by pianist Frank Woeste.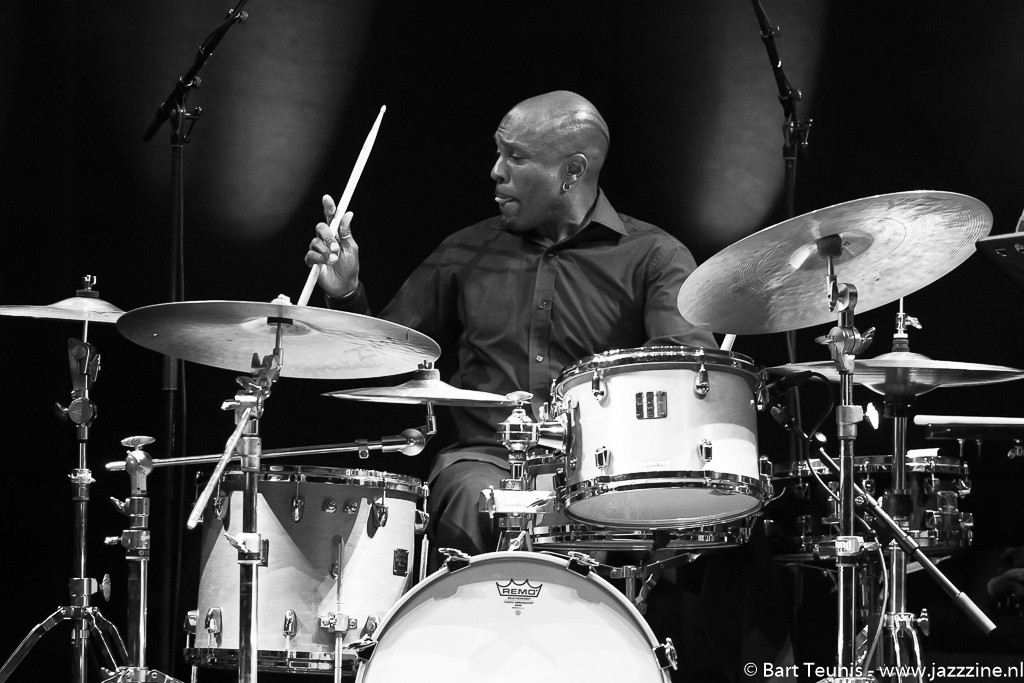 The sound of the quintet was great and felt like a warm blanket, so it was great to listen to. The acoustic of the Music Centre is a true added value, but these musicians know what they are doing. They really know how to convince without a lot of effort. Absolute a concert to recommend.
---
Don't forget to follow our Spotify Playlist: