Legacy Recordings Acquires Catalog of Music Legend Van Morrison
|
Legacy Recordings, the catalog division of Sony Music Entertainment, has acquired the rights to the most complete discography of contemporary music legend Van Morrison ever assembled under one label imprint. The Van Morrison musical acquisition spans more than 50 years of music, encompassing some 50 album, video and compilation titles from 1964 to the present. The new Legacy Van Morrison archive includes all of Morrison's solo works from 1971 to the present as well as the recordings made with the groundbreaking rock band Them from 1964 through 1966.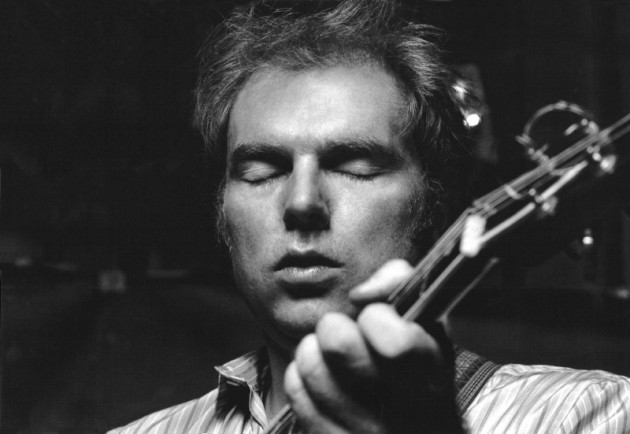 33 Van Morrison album titles will be made available as digital releases and through all streaming services beginning Friday, August 28. That same day, Legacy Recordings will release 'the Essential' Van Morrison, a 37-track career-spanning anthology, available digitally and as a 2CD physical album. Later this year, Van Morrison's early recordings as the singer, frontman and principal songwriter for the seminal band Them will be available on Legacy Recordings.
In the upcoming months, Legacy will launch the label's ongoing Van Morrison library release project with new compilations, deluxe Legacy Editions of classic album titles and a digital rollout of the full Van Morrison catalog.
Most of the Van Morrison catalog has never been available for streaming and many titles have long been unavailable online through iTunes or other DSPs. Much of the catalog has been out-of-print in any format, with some titles being unavailable for as long as 15 years.
Forthcoming new Van Morrison releases on the Legacy label will include a new career-spanning single CD compilation and deluxe Legacy Editions of classic Van Morrison solo albums: 'Saint Dominic's Preview', 'It's Too Late to Stop Now', 'Hard Nose the Highway' and 'Enlightenment'.
A half century's worth of recordings, endlessly innovative and unique in the annals of rock and pop music, Van Morrison's discography incorporates elements of blues, jazz, folk, gospel, skiffle, pop, soul and R&B to create a sound and sensibility immediately identifiable as Van the Man's. One of the most fascinating and uncompromising artists of the rock and roll era, Van Morrison brought Northern Irish soul to the world as one of the most transcendent singers, writers and performers to ever grace a stage or recording studio.
"Van Morrison is one of the great singers, performers and musical artists in the history of recorded music," said Adam Block, President, Legacy Recordings. "He continues to touch the hearts and souls of millions with the emotional power and spiritual truths of his songs. Legacy Recordings is proud to partner with Van to help him protect and curate his astounding catalog and to be given the opportunity to bring his music to whole new generations of fans around the world."
Inspired at an early age by Muddy Waters, Ray Charles, Lead Belly and Solomon Burke, the Belfast-born Morrison was just 18 when he joined the R&B combo Them in 1964. Known for spontaneous, energetic performances, Them represented the Northern Irish element of the 1960s British Invasion, breaking into the pantheon with the indelible 'Gloria', presaging punk with an anthem subsequently covered by The Doors, Patti Smith and many others.
Van began his solo career with a Top 10 pop smash, the radio perennial 'Brown Eyed Girl', but soon moved in compelling new directions. He boldly crossed numerous musical genres in the decades that followed, investigating country music ('Pay The Devil', 2006), jazz ('What's Wrong with This Picture?', 2003), New Orleans R&B ('Into The Music', 1979), traditional Celtic folk ('Irish Heartbeat', with The Chieftains, 1988) and straight-ahead rock ('Days Like This', 1995), among many others.
Morrison's first recording for RCA Records, 2015's Duets: Re-Working The Catalogue featured collaborations with Steve Winwood, Mark Knopfler, Mavis Staples, Taj Mahal, Michael Buble and others on new versions of hidden gems from his multi-faceted discography.
Tracks from Van Morrison's discography have been consistently licensed for film and television with notable examples including 'Into The Mystic' in the film Patch Adams, 'Days Like This' in As Good As It Gets and Them's 'Gloria' in The Outsiders.
Legacy Recording's new Van Morrison deal covers studio and live recordings released from 1971 to the present, as well as all his recordings with Them. Combined with Morrison's solo debut Blowin' Your Mind, which features 'Brown Eyed Girl', Legacy's holdings encompass the largest Van Morrison musical archive ever assembled.
Van Morrison has been inducted into the Rock and Roll Hall of Fame (1993) and the Songwriters Hall of Fame (2003) and received a star on the Hollywood Walk of Fame in 2010. Winner of a BRIT Award for Outstanding Contribution to British Music (1994), Van Morrison holds six Grammy Awards (1996-2007) and an Ivor Novello Award for Lifetime Achievement (1995).
Morrison has been named one of Rolling Stone's 100 Greatest Artists of All Time (2004, #42), 100 Greatest Singers of All Time (2008, #24) and 100 Greatest Songwriters of All Time (2015, #22). Van the Man has two albums on Rolling Stone's 500 Greatest Albums of All Time and four songs–including 'Brown Eyed Girl' (#109) and 'Gloria' (with Them) (#208)–on Rolling Stone's 500 Greatest Songs of All Time.
An internationally successful artist with chart-topping hits on both sides of the Atlantic, Van Morrison has six gold and three platinum/multiplatinum certifications from the Recording Industry Association of America. In the UK alone, Van has charted with more than 20 Top 20 albums, including an astounding 13 titles placed in the Top 10.
On Friday, June 12, 2015, Van Morrison was awarded an honorary knighthood by Queen Elizabeth II during her annual Birthday Honours celebration. Newly-titled Sir George Ivan Morrison, the artist received the United Kingdom's highest individual honor for his "services to the music industry and to tourism in Northern Ireland." On June 18, Morrison received the Johnny Mercer Award at the Songwriters Hall of Fame Gala in New York City.
Van Morrison will celebrate his 70th birthday on August 31, 2015 with "Van Morrison: Live on Cyprus Avenue," two concert performances serving as part of the closing event of the Belfast EastSide Arts Festival 2015.
Van Morrison Material included under Legacy Recordings Auspices
Them
The Angry Young Them / Them (1965)
Them Again (1966)
Them featuring Van Morrison (compilation, 1972)
The Story of Them featuring Van Morrison (compilation, 1997)
Van Morrison
Available Digitally and Streaming on Friday, August 28
St. Dominic's Preview (1972)
Hard Nose the Highway (1973)
It's Too Late to Stop Now (Live) (1974)
Veedon Fleece (1974)
A Period of Transition (1977)
Wavelength (1978)
Into the Music (1979)
Common One (1980)
Beautiful Vision (1982)
Inarticulate Speech of the Heart (1983)
Live at the Grand Opera House, Belfast (Live) (1984)
A Sense of Wonder (1984)
No Guru, No Method, No Teacher (1984)
Poetic Champions Compose (1987)
Irish Heartbeat (w/the Chieftains) (1988)
Avalon Sunset (1989)
Enlightenment (1990)
Hymns to the Silence (1991)
Too Long in Exile (1993)
A Night in San Francisco (Live) (1994)
Days Like This (1995)
How Long Has This Been Going On? (1995)
Tell Me Something: The Songs of Mose Allison (1996)
The Healing Game (1997)
The Philosopher's Stone (2CD outtakes compilation, 1998)
Back on Top (1999)
The Skiffle Sessions: Live in Belfast (Live) (2000)
Down the Road (2002)
What's Wrong with This Picture? (2003)
Magic Time (2005)
Pay the Devil (2006)
Keep it Simple (2008)
Astral Weeks "Live at the Hollywood Bowl" (Live) (2009)
---
Don't forget to follow our Spotify Playlist: