The Dear Hunter new single 'Wait' out today
|
The Dear Hunter have unveiled the first official single 'Wait', from their forthcoming album 'Act IV: Rebirth In Reprise', out September 4th on Rude Records. Previously released songs 'A Night On The Town' and 'Waves' are also available as instant tracks when you pre-order the album.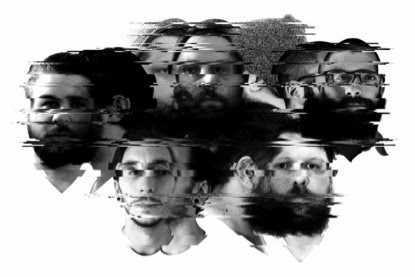 The release of 'Act IV' marks the long-awaited continuation of the band's six album concept series chronicling the story of a boy at the turn of the century, only referred to as 'The Dear Hunter.'
The Dear Hunter is the main project of multi-instrumentalist, vocalist and songwriter Casey Crescenzo. From the beginning, it was a high-concept project: Casey mapped out multi-page treatments for a six-album story arc about the birth, life, and abrupt death of a boy, set at the dawn of the 20th century. 'Act I: The Lake South, The River North', 'Act II: The Meaning of, and All Things Regarding Ms. Leading' and the third installment, 'Act III: Life and Death' were released between 2006 and 2009. Crescenzo temporarily stepped away from the series to work on the critically acclaimed 2.5 hour, 9 EP, 36-track collection: The Color Spectrum, his latest studio album Migrant, and his own personal symphony Amour & Attrition. The Dear Hunter has now officially returned to the story with the highly anticipated 'Act IV: Rebirth In Reprise', produced entirely by Crescenzo. The album features Bay Area musicians the Awesöme Orchestra on every song with orchestration written by Casey.
ACT IV: REBIRTH IN REPRISE TRACKLISTING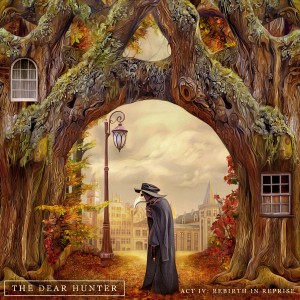 1. Rebirth
2. The Old Haunt
3. Waves
4. At the End of the Earth
5. Remembered
6. A Night On the Town
7. Is There Anybody Here
8. The Squeaky Wheel
9. The Bitter Suite IV and V: The Congregation and The Sermon in the Silt
10. The Bitter Suite VI – Abandon
11. King of Swords (Reversed)
12. If All Goes Well
13. The Line
14. Wait
15. Ouroboros
This August and early September the band is touring the UK and Europe, making it their first UK headlining tour with some dates supporting Manchester Orchestra. While in Europe the band will play Pukkelpop Festival in Belgium on August 22nd.
UK AND EU TOUR DATES
Aug 19 – Milan, Italy – Circolo Magnolia*
Aug 20 – Vienna, Austria – B72
Aug 21 – Munich, Germany – Strom*
Aug 22 – Hasselt, Belgium – Pukkelpop Festival
Aug 23 – Cologne, Germany – Gebaude 9*
Aug 24 – Berlin, Germany – Magnet*
Aug 25 – Hamburg, Germany – Molotow*
Aug 27 – Brighton, United Kingdom – Concorde*
Aug 28 – Nottingham, United Kingdom – Bodega Social
Aug 29 – Newcastle, United Kingdom – Think Tank?
Aug 30 – Glasgow, United Kingdom – King Tuts
Sep 1 – Cardiff, United Kingdom – Clwb Ifor Bach
Sep 2 – Southampton, United Kingdom – Joiners
Sep 3 – Birmingham, United Kingdom – The Rainbow Cellar
Sep 4 – London, United Kingdom – Hoxton Square Bar & Kitchen
* Supporting Manchester Orchestra
---
Don't forget to follow our Spotify Playlist: