KISS Transforms into Japanese Traditional Woodblock Print
|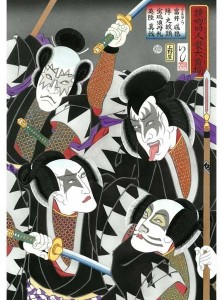 Japanese artists collaborated with KISS, to produce special Japanese traditional KISS woodblock prints, as the first feature of the 'Ukiyo-E Project'. The 'Ukiyo-E Project' was launched in 2014 by Mitsui Agency International and Mitsui Music, Inc. to help the diminishing Ukiyo-e artisans pass down their skills and traditions to their next generation by creating new Ukiyo-e artwork featuring global pop icon of today.
Ukiyo-e is Japan's unique art form that started in the 1600s and requires three highly skilled artisans — an illustrator, a woodcarver and a hand printer — to create one print. Ukiyo-e has been depicting the moments of 'now' throughout its history but the production of new Ukiyo-e is very few nowadays. The numbers of these artisans are declining (9 woodcarvers and 30 hand printers as of 2011) and Ukiyo-e needs measures to survive.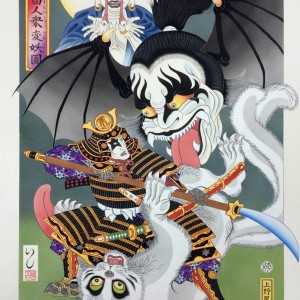 The 'Ukiyo-E Project' has created 2 versions of all hand-made, 200 limited prints featuring KISS members transformed into kabuki actors and monsters. The band will give autographs on 100 prints of each design and 100 will be sold without autographs.
Gene Simmons sais: "Ukiyo-e, that's Nippon, that's tradition, that's history, that's Kabuki, that's deep deep culture. We respect it." "And the great thing about it, is that it's us.", Tommy Thayer adds. After 8 months of production, "KISS Ukiyo-e" will be available for advance orders online at www.ukiyoeprojectstore.com.
The craftsmen behind this project are certified as the Economy, Trade and Industry Ministry's "Edo Woodblock Traditional Craftsman" as well as the Cultural Affairs Agency's "Intangible Cultural Heritage Selected Conservation Technology."
KISS remains one of the most influential bands in the history of rock and roll. As one of America's top gold-record champions, KISS has released 44 albums; sold more than 100 million albums worldwide; and performed record-breaking tours around the globe for decades.
There's another craftsman behind the scenes. This "Echizen kizuki housho" is made by Shouhachi Yamaguchi in Fukui Prefecture. This Washi making in Fukui has a history of 1500 years. Washi was used for preserving documents in the age of the samurai. Made of all natural fibers from the mulberry tree, which allows the Washi to be very durable. Ukiyo-e would not have its form unless the Artisans had this Washi paper. And there's only 2 Washi craftsmen left to make this Echizen kizuki housho. Each print will have an edition number.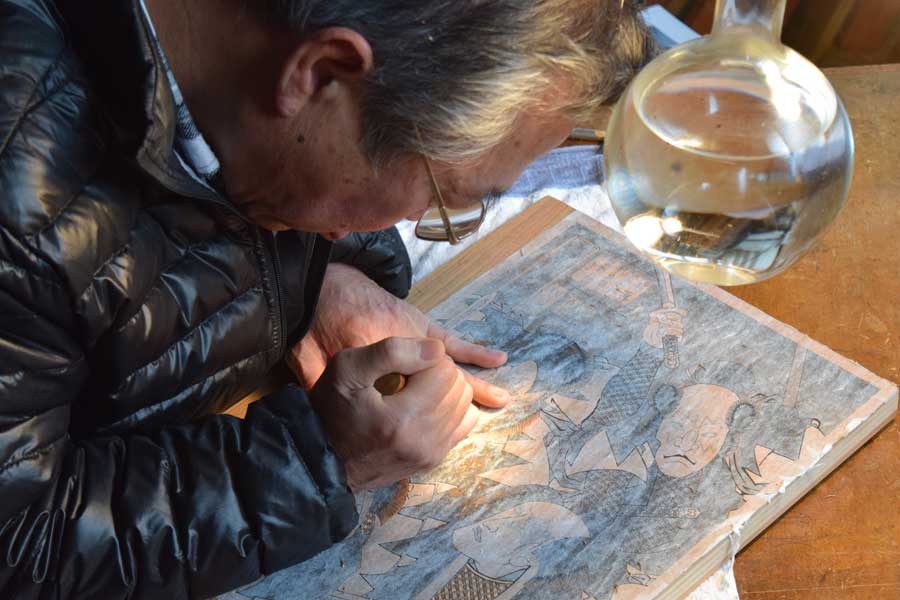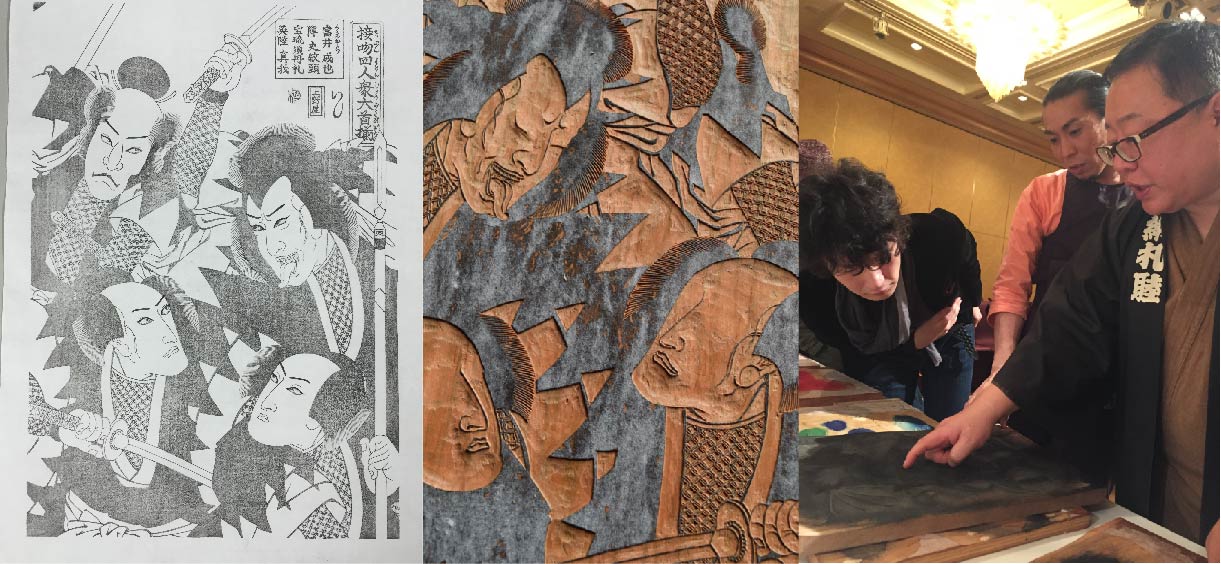 ---
Don't forget to follow our Spotify Playlist: