Swedish Casablanca finaly to release follow up
|
Casablanca prepares to take on the world with a new blend of anthemic rock songs with an even harder and tougher sound then their debut. The first single, "Hail the liberation" is already played frequently on Swedish radio and international interest is greater than ever before for this the up and coming group of Nu-Classic Rockers.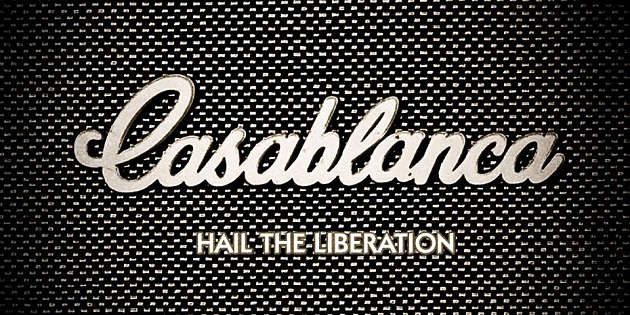 The band continues to ride the momentum and energy of their debut album "Apocalyptic Youth", which was released in April 2012. That release entered the Swedish hard rock charts at #1 as well as Classic Rock Magazine (UK) nominating them as one of 2012's best new rock bands. Opening slots for Kiss at Sweden's Malmo Stadium as well as national touring with fellow Swedish hard-rockers Crash Diet and Bullet followed.
Members of Casablanca include singer Anders Ljung, bassist Mats Rubarth, guitarist Ryan Roxie (from the Alice Cooper Band) as well as Eric Stenemo and Josephine Forsman (from Swedish Indie bands Melody Club & Sahara Hotnights respectively).
Tracklist:
01_The Giant Dreamless Sleep
02_Hail The Liberation
03_Dead End Street Revisited
04_It's Alright
05_Barriers
06_Riding A Black Swan
07_Some Misty Morning
08_Heartbreak City
09_No Devil In Me
10_Just For The Nite
---
Don't forget to follow our Spotify Playlist: