New Kaiser Chiefs single 'Falling Awake' in premiere
|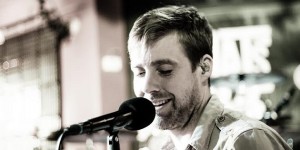 On Monday Januari 26th the newest single by the Kaiser Chiefs will premiere during the Breakfast Show on radio Xfm between 6AM and 10AM GMT. 'Falling Awake' is the first new track that will be released since the rumours started a couple of months ago that the Chiefs where back in the studio for a new record. This seems fairly quick for their latest album 'EEE&W' was released March last year and they have toured all around the globe, but the band is buzzing with energy.
We can now say that the rumours arn't rumours anymore, the band has tweeted pictures of them in the studio and two lucky fans got to take a look in the South African studio where they even got to participate.
It is stil unclear if the newest single 'Falling Awake' will appear on the record, hopefully the Kaiser Chiefs will give us some info soon.
The new record will be their 6th studio album and the second one with drummer Vijay Mistry who replaced Nick Hodgons. The Kaiser Chiefs are also still on tour with 'Education, Education, Education & War' and the last shows will begin next week in Great Brittain. There are some tickets left if you want to see them live.
---
Don't forget to follow our Spotify Playlist: