Blur Magic Whips up a Storm
|
With their most recent album The Magic Whip entering the UK Album Chart today at No. 1, Blur are enjoying the widest chart success of their career. The Magic Whip has peaked at No. 1 in iTunes charts in eight countries from Ireland to Hong Kong, within the Top 5 in an additional 20 countries*, and has reached their highest ever US chart place of #15.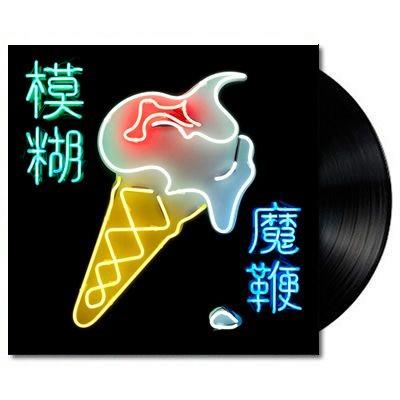 The Magic Whip is also the first album to have its own official ice cream. Produced in collaboration with British ice cream makers The Licktators, 'The Magic Whip' is an individual tub of dairy vanilla ice cream rippled with raspberry coulis and will be in shops from June, in time for Blur's UK festival dates this summer at the Isle of Wight (13th June) and Hyde Park (20th June).
This February – on Chinese New Year – in London's Chinatown, the band surprised fans with the news that they had completed a new album, their first as a four-piece in 16 years. Recordings started during a break in touring in Hong Kong in 2013 and guitarist Graham Coxon completed the process late last year with the help of producer Stephen Street. Albarn added lyrics after a return visit to Hong Kong and on 27th April the 12 songs on The Magic Whip were released, to widespread critical acclaim.
Blur will headline the Isle of Wight Festival on Saturday 13th June, and as the only artists to play Hyde Park four times, the band will return to the historic London park for a headline show on Saturday 20th June 2015 as part of Barclaycard presents British Summer Time Hyde Park.
*The Magic Whip – iTunes Chart Positions
#1 – Argentina, Chile, Czech Rep, Ireland, Denmark, Hong Kong, Poland, Portugal
#2 – Austria, Belgium, France, Italy, Norway, Singapore, Slovakia, Sweden
#3 – Germany, Indonesia, Netherlands
#4 – Mexico, Russia, Spain, Switzerland, Taiwan, Thailand
#5 – Finland, Japan, New Zealand
#15 – USA
---
Don't forget to follow our Spotify Playlist: