Now listen to Liam Finn's New Track 'Burn Up The Road'
|
'Burn Up The Road' is a fuzz-pop gem inspired by Liam Finn's night-time bike rides through New York, which chimes both with the deranged brilliance of Civil Civic and the anthemic qualities of The War on Drugs. 'Burn Up The Road' is the latest track to be lifted from Finn's new LP The Nihilist (out May 5), itself a fine set of off-kilter, character-driven vignettes. Liam Finn will release his first album in three years, The Nihilist on May 5, 2014 via Yep Roc Records. The new record is the follow up to Finn's acclaimed 2011 Transgressive album FOMO and will be backed by UK & European tour dates, to be announced shortly.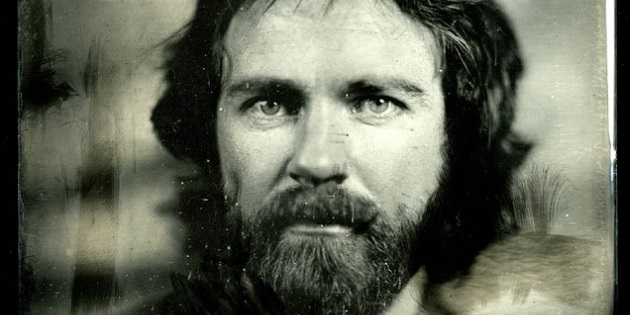 Finn, who plays an awe-inspiring 67 instruments on The Nihilist, maniacally assembled the album with contributions from frequent bandmates/collaborators Eliza Jane Barnes (vocals), his brother Elroy (drums) and fellow NZ songwriter Jol Mulholland (bass). Sessions for the tracks- many of which see Finn inhabiting various character-driven vignettes- took place entirely between the hours of sunset and sunrise in a Brooklyn studio (close to his home in Greenpoint) overlooking the Manhattan skyline.
"There was a surreal feeling created through the energy of where I was and looking over at Manhattan and seeing it as a subconscious dimension, an entity in itself where every story under the sun was happening all at once. Any fantasy or fear you have in your own mind is probably playing out in reality in Manhattan at any one time," says Liam.
Unsurprising then, that The Nihilist's 12 tracks find Finn at his most refined and inventive in the studio, replete with other-worldly arrangements and blissfully catchy hooks. The wonky pop of 'Snug as F*ck' is possessed of an indefatigable charm (and accompanied by a highly surreal video, which you can watch over at Noisey), whilst the functionally titled '4 Track Stomper' builds an off-kilter mini-opus around the distorted beat from an old four-track tape recorder. Elsewhere, album stand out 'Burn Up The Road' buzzes along atop a scuzzed up art-rock riff, whilst the eerie, percussive title track grew from an a cappella improvisation with brother Elroy.
Speaking about that track in particular, Liam says 'there's quite a groovy, irreverent swagger to it, but there's always this slight element of unhinged tension'. It's also a fitting summation for the album as a whole, which balances moments of triumph and anxiety as Finn channels its countless characters' inner workings through his own musical prism to reveal his finest, most sophisticated work yet.
Liam Finn first caught the attention of UK audiences with his debut solo album, I'll Be Lightning, which earned him stand-out reviews from the likes of The Guardian ("irresistible songs that hum with riotous melodic invention") and The Independent ("a sumptuous ear for a bittersweet melody"). He then toured the world, sharing stages with the likes of Eddie Vedder, The Black Keys, and Wilco along the way, and in 2011, he released his follow-up, FOMO, to further critical acclaim from national press
'The Nihilist' Tracklisting
1. Ocean Emmanuelle
2. The Nihilist
3. Snug As Fuck
4. Helena Bonham Carter
5. Burn Up The Road
6. Drearydroop
7. Miracle Glance
8. 4 Track Stomper
9. Arrows
10. I
11. Wild Animal
12. Wrestle With Dad 
Read more: Stream Liam Finn's New Track 'Burn Up The Road' Ahead Of The Release Of The Nihilist [Listen] http://www.contactmusic.com/press/stream-liam-finns-new-track-burn-up-the-road-listen?track=cp
---
Don't forget to follow our Spotify Playlist: