Laidback Luke to enter Amsterdam's Club Escape illustrious list
|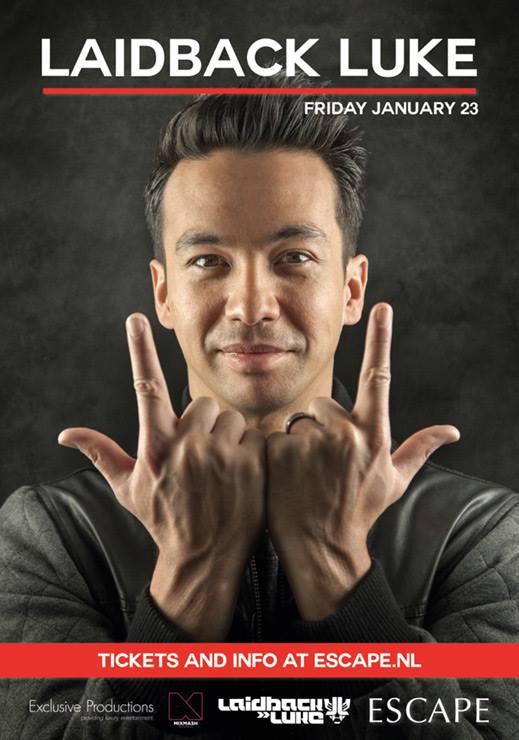 After a fantastic year in the Amsterdam club Escape with big headliners like Martin Garrix, Sunnery James & Ryan Marciano, Sidney Samson, Roger Sanchez, Bassjackers and many more, it's time to start 2015 with a BANG. On Friday January 23, 2015 they will add one more name to this illustrious list.
As the innovator in dance music, Holland's Laidback Luke blasts a blitz of energy, driving his avid fans around the world into a raving frenzy! 100% immersed in his fans, the Super You & Me hero continually breaks the mold, shaking up chaotic beats to favor electro, techno and bass heads globally.
In the past few years, Laidback Luke grew out to a big name in the international house music industry. His top 50 spot in DJMAG's DJ top 100 shows the support he has worldwide. Enough reasons to have him back in his own country in one of the best party cities of the world, Amsterdam. Amazing special effects, a huge VIP area and a world known name in the club should be enough to make this into a huge party.
Let's meet on Friday January 23 in Escape to see what a combination of this amazing club and this world class DJ looks like!
---
Don't forget to follow our Spotify Playlist: