Gary Burton's 71st birthday
|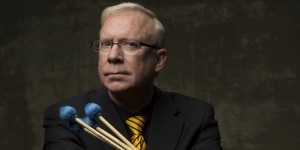 On January 23, Gary Burton celebrates his 71st birthday. The vibraphonist might not be a well-known name for the young generation, but in the jazz scene, Burton's an icon. Self-taught, Gary Burton made his first recordings at 17, collaborating with Chet Atkins and Hank Garland. At 19, Burton was a full-time professional jazz artist. Two year later, at only 21, Burton, George Shearing and Stan Getz formed a trio, abandoning his studies at the Berklee College of Music in Boston.
Gary Burton won the Downbeat Magazine's Talent Deserving of Wider Recognition Award, recorded several solo albums and started the Burton Quartet in 1967. The first of seven Grammy Awards, he received for his solo album "Alone at Last", recorded at the Montreux Jazz Festival in Switzerland, earlier that year.
Burton has recorded with Chick Corea, and played – alongside the aforementioned names – with jazz greats such as Keith Jarrett, Sam Brown, Pat Metheny, Roy Haynes, Dave Holland, Carla Bley, Herbie Hancock, Eberhard Weber, BB King and Astor Piazzolla.
Happy birthday, Gary! And many to come.
---
Don't forget to follow our Spotify Playlist: