Bono: I probably will never play the guitars again
|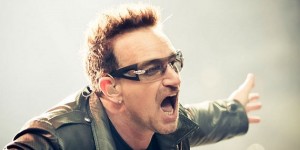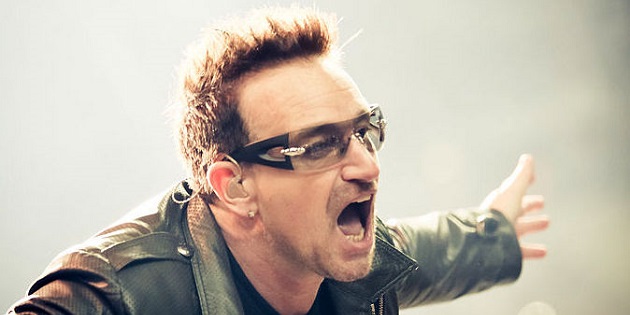 U2 frontman Bono can probably store his guitars away due to a horrible biking accident last year. Last november he fell down during and was rushed to the Presbyterian/Weill Cornell Medical Center for reconstructive surgery on his shilder, arm and face. Via the bands website Bono reported about the possible disasterous concequences this accident might give.
"I broke my hand, my shoulder, my elbow and my face but the real injury this year was to my Irish pride as it was discovered that under my tracksuit I was wearing yellow and black Lycra cycling shorts. Yes, LYCRA. This is not very rock 'n' roll. Recovery has been more difficult than I thought… As I write this, it is not clear that I will ever play guitar again. The band has reminded me that neither they nor Western civilization are depending on this".
Bono is devastated of the thought that he will never be able to play an instrument again. However not all is compltely lost, he is determined to continue with his passion. "I personally would very much miss fingering the frets of my green Irish falcon or my red Gretsch. Just for the pleasure, aside from writing tunes. But then does the Edge, or Jimmy Page, or any other guitarist you know have a titanium elbow, as I do now?"
For the time being Bono has cancelled all public appearances to recover from his injuries. The U2 Innocence + Experience Tour starts in May and September 8, 9, 12 and 13 they will be playing in the Ziggo Dome, Amsterdam.
---
Don't forget to follow our Spotify Playlist: