New album by Bloom de Wilde out June 12th
|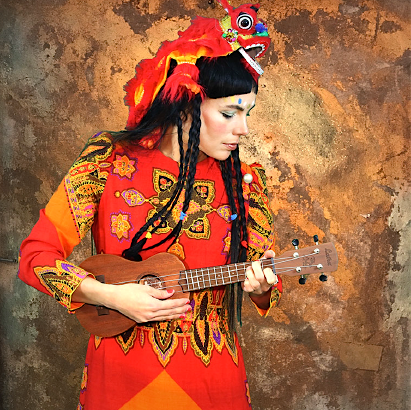 Bloom de Wilde is a London based singer-songwriter, producer, and visual artist. She fuses dream, ethno, and experimental art-pop, folk and jazz with surrealistic yet uplifting lyrics and unconventional melodies to create exuberant, colorful soundscapes that transport us to dreamy, faraway places. Her unusual and distinctive vocal style has earned her comparisons to Joanna Newsom, Kate Bush, and Björk. Originally from the Netherlands, with a Dutch artist mum and an Indonesian dad who leads his own gamelan orchestra, Bloom came to London as an art student at Central St.Martins. Growing up in an environment where the senses were naturally entwined, her eclectic heritage is reflected in her synaesthetic approach to music and art.
"This album is an invitation to celebrate life in all its wondrous, colorful exuberance. Let's sing, dance, dream, paint, play, and meow a new world into existence. These songs have all been inspired by human beings and cats that are closest to my heart. I believe everything in this world has a living essence, a soul, and all is connected. We are all One – Rock, Plant, and Animal. We are all instances of the Universe, perceiving itself from infinite subjective perspectives. With everything that is happening in the world right now, I think it is clear the time has come to change our ways. To approach each day with humble gratitude, our hearts open wide, souls radiating, dancing, and dreaming a new world into reality. A harmonious, life-sustaining world, where we look after each other, our animal brothers and sisters, and our Earth mother that nurtures us."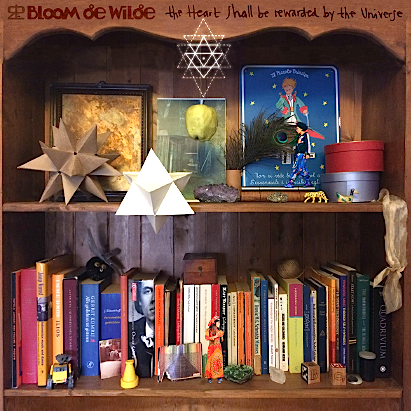 2019 saw the release of the first 3 singles of her upcoming album, 'The Heart Shall Be Rewarded by the Universe'. Her song 'Soul Siren' won both the International Songwriting Award for the best female singer-songwriter and the UK Songwriting Competition for Best Video. Her song Rock, Plant & Animal won the Alternative Friday Award for best Folk & Artpop track. Her songs have been supported by BBC Introducing and Fresh on the Net and had plays on a.o Resonance FM, BBC Selector, BBC Radio 6 and BBC London, Radio Kaos Caribou, and WigWam.
'The Heart Shall Be Rewarded by the Universe' will be released by Dream Society Records on the 12th of June.
---
Don't forget to follow our Spotify Playlist: