"We Are One (Ole Ola)" by Pitbull Featuring Jennifer Lopez and Claudia Leitte as FIFA World Cup Official Song
|
FIFA and Sony Music Entertainment announced that "We Are One (Ole Ola)," by global superstar Pitbull, featuring global superstar Jennifer Lopez and Brazilian artist Claudia Leitte , has been chosen as the Official Song of the upcoming 2014 FIFA World Cup™ in Brazil. The song will be performed by Pitbull, together with Jennifer Lopez and Claudia Leitte, at the FIFA World Cup™ Opening Ceremony on June 12 at the Arena de Sao Paulo.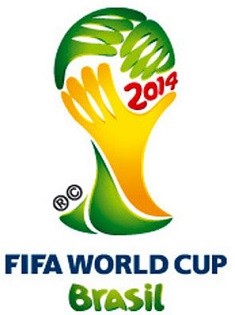 "I'm honored to join Jennifer Lopez and Claudia Leitte at the FIFA World Cup to bring the world together," says Pitbull. "I truly believe that this great game and the power of music will help unify us, because we are best when we are one."
"I grew up in a house that loved futbol, so I am thrilled to be performing at the World Cup Opening Ceremonies with Pitbull and Claudia Leitte," says Jennifer Lopez . "This is an amazing celebration of global unity, competition and the sport."
"I am very happy and thrilled to represent my country at the FIFA World Cup alongside these two amazing artists who I admire and respect. I love sharing my culture and country to people through music!" says Claudia Leitte . "The FIFA World Cup is one of the biggest events on the planet, and I look forward to dancing samba with Pitbull and Jennifer Lopez in Brazil – we are one!"
FIFA General Secretary Jerome Valcke said, "FIFA and Sony Music are extremely excited to share the impressive talent of Claudia Leitte with the world, alongside such internationally celebrated artists as Pitbull and Jennifer Lopez. In my many visits to this country I've seen and heard a lot about the great Brazilian music tradition and it gives me great pleasure to see a Brazilian artist at the heart of this song. I'm sure, like me, millions of football and music fans all over the world will be eagerly awaiting the song's release."
"We Are One (Ole Ola)" will debut later this year ahead of the 2014 FIFA World Cup™, and will be included on the upcoming "Official 2014 FIFA World Cup Album™" to be released by Sony Music Entertainment.
---
Don't forget to follow our Spotify Playlist: