City Rocks at the London Royal Albert Hall
|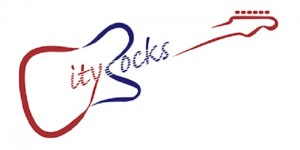 City Rocks will come to the London Royal Albert Hall to celebrate the 275th birthday of Coram, the UK's oldest children's charity, with a unique line-up of artists including Lily Allen, Maverick Sabre and Sophie Ellis-Bextor and more headline performers yet to be announced. Lily Allen was at the vanguard of the "naughties" music scene, with both her 2006 debut album, Alright, Still and 2009's follow-up, It's Not Me, It's You, topping the UK charts. She returned in 2013 after a break, immediately achieving 2 hit singles.
Sophie Ellis-Bextor's debut album Read My Lips charted at No. 1, spawning four Top 20 singles. After reaching the final of Strictly Come Dancing, the singer is now set to release Wanderlust, her 5th album, on 20 January.
Maverick Sabre, first championed by BBC Radio 1 and 1 Xtra's MistaJam as one of his "Ones to Watch" for 2011, Maverick Sabre's gritty yet soulful voice is drawing audiences in and leaving them hooked. His debut album, Lonely Are The Brave, charted at No. 2 in the UK Chart.
More headline performers will be announced in the run-up to the event, which is being produced by Harvey Goldsmith CBE and Don Black OBE, in association with Rocket Music Entertainment.
---
Don't forget to follow our Spotify Playlist: