Russian Pop-Dance Sensation Alina Artts Prepares For American Take Over
|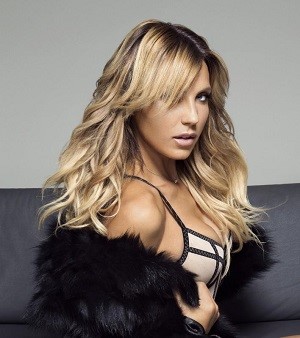 As one of Russia's hottest pop stars, Alina Artts has dominated the charts, raked in millions of views on YouTube, graced the cover of Russia's biggest magazines, and most recently performed for millions at the 2014 Olympic Games in Sochi. Now the smokin' hot pop import is gearing up to conquer America. Her debut U.S. single 'High Enough,' which encompasses an electro-dance spin on the Marvin Gaye classic 'Ain't No Mountain High Enough', released to iTunes on September 29th. Famed DJs Stonebridge, Erick Morillo, Tracy Young, Mike Rizzo and Papercha$er have all remixed the catchy new club anthem to fit every type of dance floor – also now available on iTunes. In continuation of her worldwide rise, the pop-dance vixen also recently made her debut in the United Kingdom with the single 'Bounce,' which was mixed by George Acosta, spent six weeks steadily climbing the Billboard Dance/Club Songs Chart, and cracked the Top 10 on both DJ Times and the UK's Music Week Upfront Club Chart.
Alina Artts will tour the country this fall to "Meet America."
Known for her alluring vocals, catchy melodies and electro beats, Russian pop vocalist, songwriter and performer Alina Artts has repeatedly proved herself as a force to be reckoned with in the world of pop-dance music. Having already achieved superstar status in her homeland of Russia, the songstress is naturally ready to take on the American music scene. Artts will kick off her U.S. take over with the release of a catchy, upbeat dance anthem 'High Enough,' which will undoubtedly spread feel good vibes across the dance floors of America.
---
Don't forget to follow our Spotify Playlist: