Robin Trower – New Album 'Time and Emotion' – Released 4 August 2017
|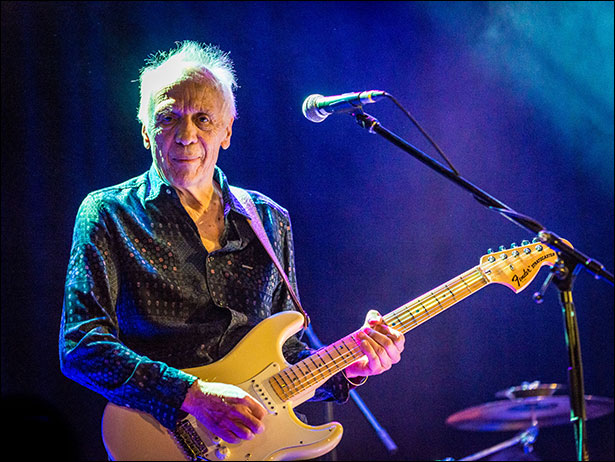 Robin Trower is back with perhaps his best solo album since he was in his 40s. Considering Robin is 72, that's saying a lot! It is not that Trower's recent efforts are not worthy, but rather that his latest release "Time and Emotion" is so damn good. Following the Friday 4th August UK release of the album, Robin will perform his only concert in the UK this year at London's Islington Assembly Hall on Wednesday 29th November.
"I can honestly say I don't know when I have been happier with an album," says Robin Trower. "I feel 'Time and Emotion' contains some of my very best work."
Trower's smooth-as-butter guitar licks, screaming solos and ethereal bluesy vocals keep the listener hooked. Robin has a vibe, a voice and a presence on his instrument that transcends time and space. He plays from the soul and he is as intoxicated from the music he creates as his listeners. If you love electric guitar then you will love this album. It is sly, sleek and soothing at times and rocking and rolling other times. This guy can play. It really is that simple.
TRACK LISTING – ROBIN TROWER "TIME AND EMOTION"
1. The Land Of Plenty
2. What Was I Really Worth To You
3. I'm Gone
4. Bitten By The Snake
5. Returned In Kind
6. If You Believe In Me
7. You're The One
8. Can't Turn Back The Clock
9. Make Up Your Mind
10. Try Love
11. Time and Emotion
---
Don't forget to follow our Spotify Playlist: