Old Man Lizard to release debut album
|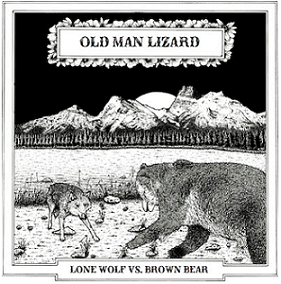 In the last two years, Old Man Lizard's, hailing from UK, recorded output and live shows have attracted the attention of critics and music fans as well as record labels; and 2014 will see the release of their debut album (recorded with Slabdragger's Sam Thredder), as well as a split with Earthmass (Kozmik Artifactz) showcasing their uniquely heavy and majestic sound.
In their short time as a band, Old Man Lizard have shared stages with seminal bands Dead Meadow, Arabrot, and Honky to name just a few, and have already been booked to play alongside heavyweights Conan and Dopethrone this year.
Made up of Jack Newnham (also of Meadows – Superfi Records, Head of Crom Records), Gav Senior, and Dan Beales; Old Man Lizard are a power trio in the same vein as Cream or Blue Cheer, but the influences of contemporary bands from Taint to Yawning Man set Old Man Lizard apart from the often crowded and unvaried sludge and stoner scenes.
Not content to retread the same old tired ground, Old Man Lizard make exciting and original heavy music without compromising the art of the riff.
---
Don't forget to follow our Spotify Playlist: