Classic Judas Priest on the way with their 17th album 'Redeemer of Souls'
|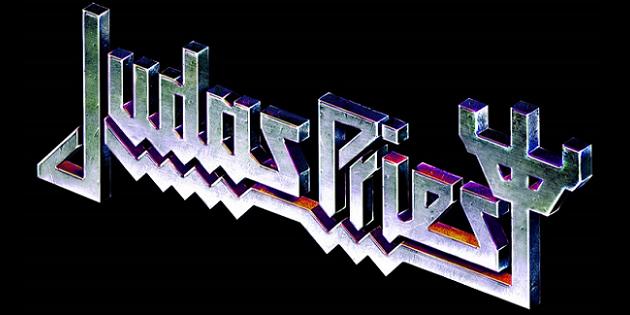 There are only a select number of bands that have accomplished what Judas Priest has throughout their career (as well as having served as a stylistic influence on such a wide variety of bands). Soon the group – singer Rob Halford, guitarists Glenn Tipton and Richie Faulkner, bassist Ian Hill and drummer Scott Travis – will be offering up more classic Judas Priest metal with the release of 'Redeemer of Souls'
To be released on July 11, 2014 (as a standard version and a deluxe edition with five bonus tracks), 'Redeemer of Souls' is Judas Priest's latest collection of epic metal – "raising the bar is consistent for us and 'Redeemer' hits the ground running" – it matches up perfectly to earlier Priest classics as evidenced by the album's leadoff single 'March of the Damned' ("we are forging ahead, slamming the pedal to the metal!") – the band mean business once again.
"We feel 'Redeemer of Souls' reinforces our passion for what we believe in from the Judas Priest style heavy metal." The album also marks Richie Faulkner's studio debut with Priest and is the co-writer of the material along with Glenn Tipton and Rob Halford.
First bursting onto the scene with 1974's 'Rocka Rolla' Judas Priest is responsible for some of heavy metal's all-time great albums – 1980's 'British Steel', 1982's 'Screaming for Vengeance', 1990's 'Painkiller' etc – and anthems 'Breaking the Law', 'Living After Midnight', 'You've Got Another Thing Coming' etc – as well as trailblazing metal's now instantly identifiable look – leather and studs – 2014 marks the 40th anniversary of the band.
And while fans are undoubtedly starved for more Priest (their last studio album 'Nostradamus' was released in 2008) the band themselves are eager for the world to hear their latest studio triumph. "Classic combination of all the statements we love to create with raging guitar riffs and solos, thundering drums, thick grooves of bass and vocals tearing it all up!"
Redeemer Of Souls – Tracklisting As Follows:
Dragonaut
Redeemer Of Souls
Halls Of Valhalla
Sword Of Damocles
March Of The Damned
Down In Flames
Hell & Back
Cold Blooded
Metalizer
Crossfire
Secrets Of The Dead
Battle Cry
Beginning Of The End
Bonus Tracks:
Snakebite
Tears Of Blood
Creatures
Bring It On
Never Forget
---
Don't forget to follow our Spotify Playlist: