Watch Boyzone's BZ20 albumsampler
|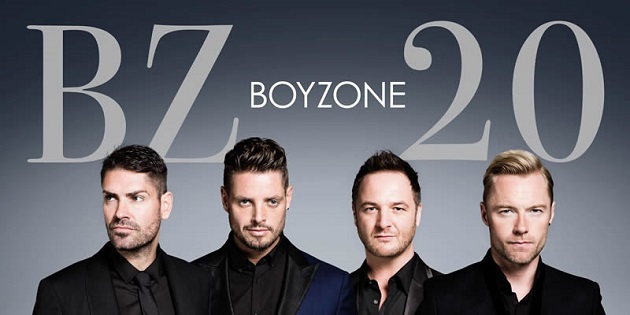 In November 1993 a bunch of young lads from the north side of Dublin presented themselves to the world at large with a now infamous performance on Ireland's biggest TV show, 'The Late Late Show'. Twenty years, twenty five million record sales, four #1 studio albums and six #1 singles later, boyzone are still going strong and are set to embark upon a new stage in their hugely successful career.
To mark their 20th year together, Ronan, Keith, Shane & Mikey have already announced a major eighteen-date UK and Ireland arena tour, to thank their fans for the phenomenal support over the years and to pay tribute to their brother, Stephen. Now they can also confirm they have signed a new recording deal with Warner Music and will release a brand new studio album titled 'BZ20' on November 25th through the Rhino label.
Boyzone have recorded 'BZ20' at Metrophonic with Brian Rawling, who has previously produced some of Ronan's solo material as well as delivering hits for the likes of One Direction, Kylie Minogue and Cheryl Cole.
The track listing is as follows:
1 Love Will Save the Day
2 Who Are We
3 Everything I Own
4 Centre of Gravity
5 Heaven Is
6 If We Try
7 Nobody Knows
8 Best Night of Our Lives
9 Light Up the Night
10 Rise
11 The Hour Before Christmas
---
Don't forget to follow our Spotify Playlist: