Peter Andre Changes Music Style
|
Fresh from a recent trip to New Orleans, Peter Andre presents his long sought after new sound with brand new studio album 'Big Night' (PJACD001), which combines elements of big band and soul to present a dynamic and contemporary style that we have never heard from Peter. The album announcement coincides with the launch of Peter's Pledge campaign where you can now pre-order the album'Big Night' alongside a wealth of different packages including, signed copies, meet & greets and the opportunity to be up on stage at one of Peter's live shows.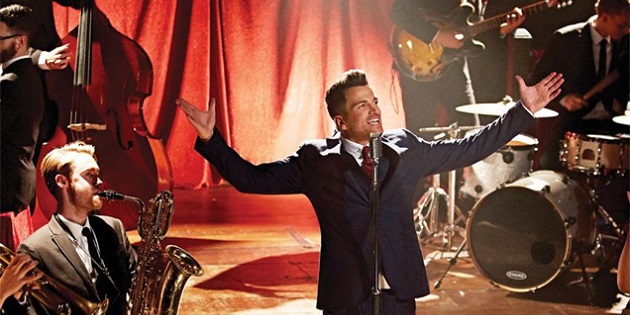 Following up from the recent release of 'Kid', the next single will be 'Big Night' which is now also available to Buy or can be claimed instantly when pre-ordering the album on ITunes. The highly anticipated album, which is a compilation of 11 tracks all written by Peter himself and co-writer Stevie Appleton, includes 'Kid', which was chosen to be the official song for DreamWorks animated movie Mr Peabody and Sherman. 'Big Night' is a not only a new sound and a completely different direction – it's exactly where Peter wants to be musically.
Inspired by musicians Elvis Presley and Stevie Wonder, Peter delivers "Big Night" which supports the big band feel throughout the album. The appropriately titled 'New Orleans' offers a revelation of where Peter's musical ambitions lie and providing listeners with a beat that everyone can enjoy. For the first time his musical career, Peter is supported by a 10 piece band on the album and throughout his 23 date UK Nationwide tour which starts on September 26th.
Peter said "I am so excited for you all to hear this new sound – it's so different and is the type of album that I have wanted to do for many years. Now is the time – enjoy Big Night". 2015 is Peter's year of music after stepping away from his ITV2 reality show "My Life" after 10 series, which drew weekly audiences of 1.5million. Peter's last tour sold 75,000 tickets and this tour is set to be bigger and better.
---
Don't forget to follow our Spotify Playlist: