George Michael Returns With SYMPHONICA, First Album In Seven Years
|
Global superstar George Michael will release his first album in seven years when SYMPHONICA, arrives in stores March 18th on Island Records in the U.S. SYMPHONICA is available for pre-order now in a Standard version: http://smarturl.it/isymphonicaSTD and Deluxe version: http://smarturl.it/isymphonicaDLX. The album, produced by the legendary Phil Ramone, and George Michael, was recorded during the wildly successful 2011-12 'Symphonica' tour of the UK and Europe. The first single released to support the album will be the dramatic ballad "Let Her Down Easy."
A studio version of "Let Her Down Easy" is the subject of a provocative new video directed by Vaughan Arnell, one of the UK's most innovative music video directors. To view the "Let Her Down Easy" video, go to: www.vevo.com/watch/george-michael/let-her-down-easy/GBUV71400065.
The universally acclaimed 'Symphonica' tour found George performing a selection of songs from a remarkable career which has spanned over 30 years, as well as covering some of his favorite songs. Such beloved signatures as "A Different Corner," "Praying For Time" and "One More Try" blossom in their concert setting, alongside such intriguing gems as "John And Elvis Are Dead" and the gorgeous "Through." George breathes new life into the swing era standard "My Baby Just Cares For Me" and the Oscar-nominated "Wild Is The Wind," popularized by a host of artists from Johnny Mathis to David Bowie.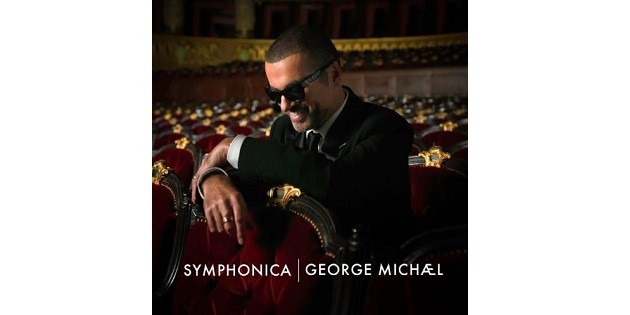 The 'Symphonica' tour made history in September 2012 when George became the first contemporary pop artist to play the prestigious Palais Garnier Opera House in Paris. A television special documenting that historic concert performance will air worldwide. It will be seen in the U.S. on Sunday, April 13th on AXS TV at 8 p.m. ET (5 p.m. PT).
During a career which began in 1959, 14-time Grammy Award®-winner Phil Ramone produced legendary artists including Tony Bennett, Ray Charles, Bob Dylan, Aretha Franklin, Billy Joel, Paul McCartney, Luciano Pavarotti, Paul Simon, Frank Sinatra, Barbra Streisand, and Stevie Wonder, among many others. Ramone and George Michael enjoyed a magical working relationship, prior to SYMPHONICA they worked on George's 1999 album, Songs From The Last Century. SYMPHONICA was the final work of Phil Ramone, who died in March 2013, at age 79.
George Michael has been a pop music superstar for over 30 years. He has sold over 115 million records from the earliest days of the much-loved Wham! in the 1980s, through a solo career which has transformed him from teen idol to icon, via a succession of superlative albums and groundbreaking tours. After his 1987 debut solo album Faith sold over 25 million copies, George went on to craft a substantial body of work. Along the way, he has worked with such greats as Stevie Wonder, Elton John, Aretha Franklin, and Beyonce.
TRACKLISTING FOR SYMPHONICA:
1. Through (Live)
2. My Baby Just Cares For Me (Live)
3. A Different Corner (Live)
4. Praying For Time (Live)
5. Let Her Down Easy (Live)
6. The First Time Ever I Saw Your Face (Live)
7. Feeling Good (Live)
8. John and Elvis Are Dead (Live)
9. One More Try (Live)
10. Cowboys and Angels (Live)
11. Idol (Live)
12. Brother Can You Spare a Dime (Live)
13. Wild is the Wind (Live)
14. You've Changed (Live)
15. I Remember You (Live) – digital pre-order bonus track
---
Don't forget to follow our Spotify Playlist: