Porcupine Tree will tour with new album "Closure/Continuation"
|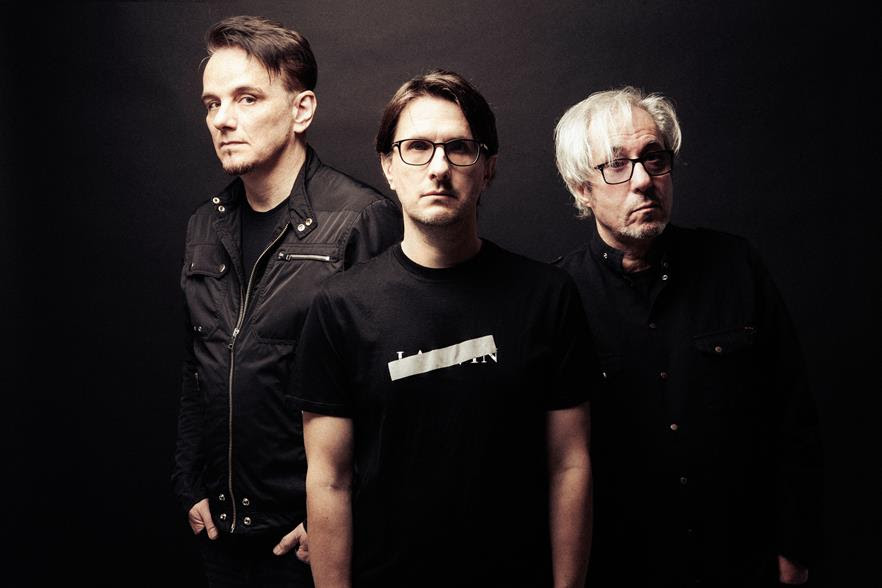 Following a career spanning over 20 years with 10 studio albums under their belt, Porcupine Tree have long-established an undiminishing reverence held by fans and critics alike. Hailed as a genre leading, and defying alternative rock band, their inimitable sound effortlessly flirts between a multitude of styles including the classic rock foundations of Pink Floyd and King Crimson, the downturned metal of TOOL and Opeth and the expanding electronics of Neu! and Japan.
First dreamt up by Wilson in 1987 as an outlet for experimental recordings he was making outside of his synth-pop duo No-Man, Porcupine Tree expanded to become a proper band in the early '90s in order to further explore his ideas both on record and on stage. Over the years Porcupine Tree have constantly evolved as their expansive music has shifted from pastoral psychedelic rock and ambient electronic soundscapes to experimental pop and eventually – with "21st century masterpiece" In Absentia (Classic Rock) – a propulsive metal sound all of their own. Their latter records effortlessly combined each of those genres and allowed Porcupine Tree to occupy a musical universe unique to them.
They released ten albums between 1992's On The Sunday of Life and 2009's The Incident. The band entered a period of hiatus following their biggest live show up to that point at the Royal Albert Hall in October 2010. Alongside the new album, the band are set to announce a live return playing 4,000 – 10,000 capacity venues across Europe in October and November 2022.
Porcupine Tree Tourdates:
Fri, Oct 21, 2022 Max-Schmeling-Halle Berlin, Germany
Sun, Oct 23, 2022 Gasometer Wien, Austria
Mon, Oct 24, 2022 Mediolanum Forum Assago, Italy
Thu, Oct 27, 2022 Ericsson Globe Stockholm, Sweden
Fri, Oct 28, 2022 Falkoner Center Frederiksberg, Denmark
Sun, Oct 30, 2022 Spodek Katowice, Poland
Wed, Nov 2, 2022 Zénith De Paris Paris, France
Fri, Nov 4, 2022 Porsche Arena Stuttgart, Germany
Sun, Nov 6, 2022 König-Pilsener-Arena Oberhausen, Germany
Mon, Nov 7, 2022 Ziggo Dome Amsterdam, Netherlands
Wed, Nov 9, 2022 Halle 622 Zürich, Switzerland
Fri, Nov 11, 2022 The Sse Arena, Wembley London, United Kingdom
---
Don't forget to follow our Spotify Playlist: