Howard Jones announces Roxanne de Bastion as special guest on his Acoustic Trio UK Tour
|
Howard Jones Acoustic Trio embark on a 13-date UK tour at The Forum in Bath on October 14, 2022. The tour will showcase an intimate stripped-down trip through Howard's colourful 30-year music career. Howard's special guest on all dates is London-based singer-songwriter Roxanne de Bastion. The acoustic trio will feature Howard Jones on electric piano, guitarist Robin Boult (Roger Daltrey, Dave Stewart, Fish) and Nick Beggs (Kajagoogoo, Belinda Carlisle, John Paul Jones) on chapman stick.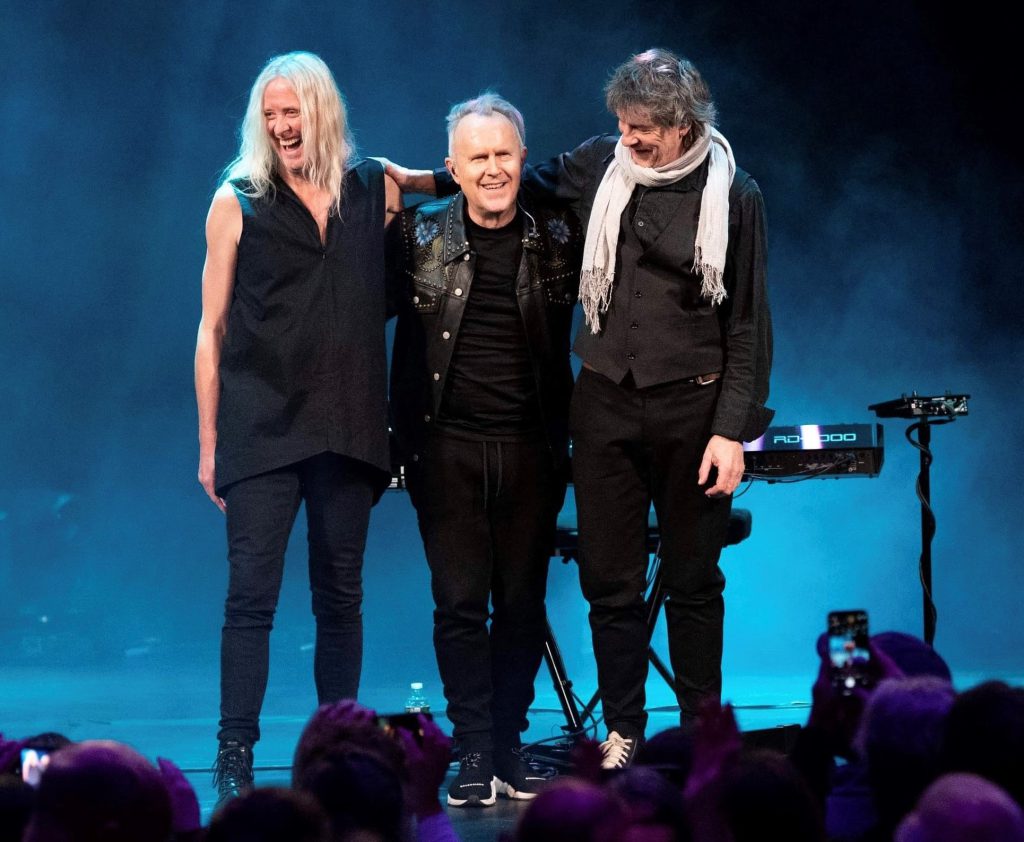 Roxanne de Bastion Is a pioneering DIY singer-songwriter who was the first artist to virtually tour during lockdown, To date she has performed an incredible run of over 500 gigs, including two USA tours and a slot at Glastonbury.
She has self-released a debut album Heirlooms and Hearsay (2017), and was invited to join the FAC's (Featured Artist Coalition) Board of Directors (alongside members of British music royalty Blur and Radiohead). More recently she procured Bernard Butler to produce her forthcoming album "You & Me, We Are The Same", by emailing him a demo.
The acoustic shows will highlight a fresh take on Howard's best-known hits and will provide a rare and intimate opportunity for the audience to hear first-hand about the inspiration behind Howard's beloved material, plus fascinating recollections from his international touring career.
Hailed by many as an electronic music pioneer, Howard Jones has been a constant presence on the international touring scene for the past three decades, playing live in several configurations including intimate solo shows and dates with his full high-tech band set-up. His most recent album, the Top 40 album "Transform", is his first new studio album in nearly a decade. Originally released in 2019 to critical acclaim, "Transform" features several collaborations with electronica luminary BT.
'I'm really excited about the trio tour we have planned this year,' says Howard. 'Nick and Robin are dear friends and world-class musicians and I love performing with them. After touring the trio in America, I thought the time was right for us to bring the fun of this acoustic show back home. I will play a range of songs from the HoJo canon including the hits old and new as well as some deep cuts and fan favourites.'
Howard Jones first burst upon the contemporary music scene in 1983, with his very English songwriting and pioneering synthesizers. His first two albums "Human's Lib" and "Dream into Action" were worldwide hits. "Human's Lib" #1 in 1984 in the UK and featured the hits "New Song", and "What Is Love?"
In 1985, Jones released the follow-up, "Dream into Action", which quickly became a Top Ten Platinum album in North America. It featured the smash hit singles "Things Can Only Get Better", "Life In One Day", "No One Is To Blame", and "Like To Get To Know You Well".
Howard Jones has sold over 8 million albums worldwide and continues to make new music and tour the world. He recently performed on NBC's top-rated morning and night-time television shows respectively, Today and The Tonight Show (the latter hosted by Jimmy Fallon).
HOWARD JONES ACOUSTIC TRIO UK TOUR 2022: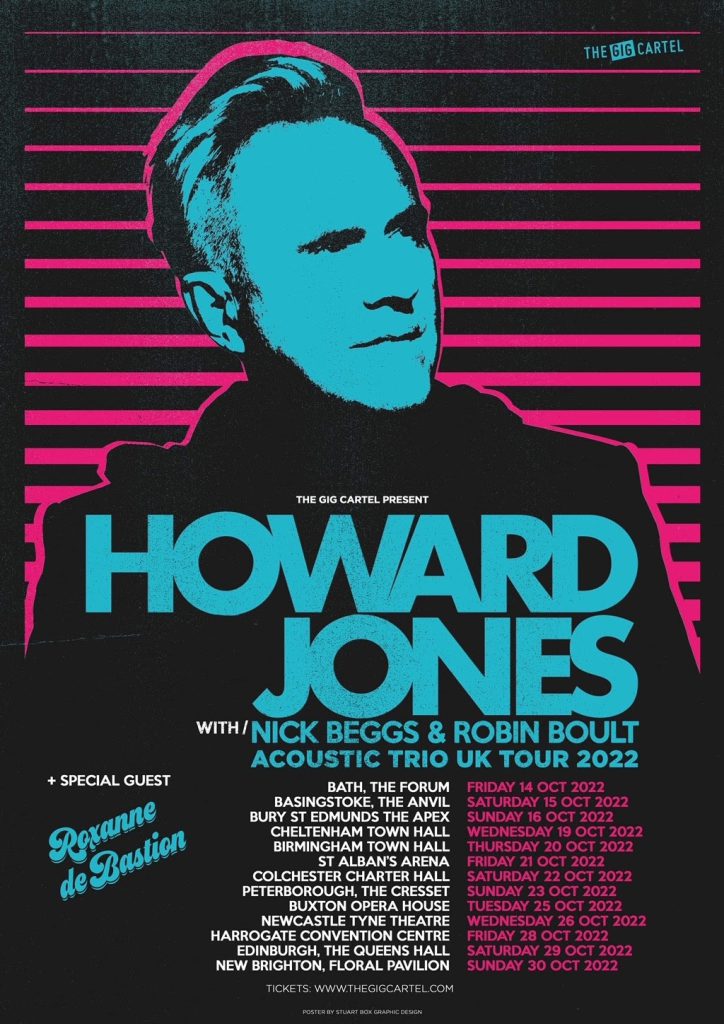 Bath, The Forum Friday 14 October 2022
Basingstoke, The Anvil Saturday 15 October 2022
Bury St Edmunds, The Apex Sunday 16 October 2022
Cheltenham Town Hall Wednesday 19 October 2022
Birmingham Town Hall Thursday 20 October 2022
St Alban's Arena Friday 21 October 2022
Colchester Charter Hall Saturday 22 October 2022
Peterborough, The Cresset Sunday 23 October 202
Buxton Opera House Tuesday 25 October 2022
Newcastle Tyne Theatre Wednesday 26 October 2022
Harrogate Royal Hall Friday 28 October 2022
Edinburgh, The Queens Hall Saturday 29 October 2022
New Brighton, Floral Pavilion Theatre Sunday 30 October 2022
---
Don't forget to follow our Spotify Playlist: