A couple of great signings to Sony Music's OKeh Records
|
Sony Music Masterworks imprint OKeh Records just signed a couple of great deals to release some of the finest artists to the legendary label. OKeh was founded by Otto K. E. Heinemann when he set up his own recording studio and gramophone record pressing plant in New York City in September 1918. Heinemann formed the name of the record label "OKeh", from his initials. OKeh began by issuing popular songs, dance numbers, and vaudeville skits similar to the fare of other labels, but Heineman also wished to experiment with music for audiences neglected by the larger record companies. In 1994, Sony Music reactivated the OKeh label as a new-age Blues label. Okeh's first new signings included Keb' Mo, Popa Chubby, and Little Axe. By 2000, the Okeh label was again retired, but in 2013 it saw its re-launch as a jazz label once again.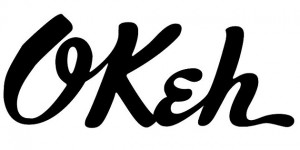 The internationally successful producer, composer, keyboardist and vocalist, Sergio Mendes, has signed with the Sony Music Masterworks imprint OKeh Records. The new recording featuring eclectic and upbeat Brazilian rhythms will feature guest vocalists John Legend, Janelle Monae among others. The album will be available in May in advance of the 2014 World Cup. One of the most successful Brazilian artists of all time, Mendes has recorded more than 35 albums and has won 3 Grammy® Awards.
"Sergio is a music legend and we are proud at OKeh that he chose the label for the next chapter in his astonishing career," said Wulf Muller, who oversees A&R for OKeh Records. Bogdan Roscic, President of Sony Music Masterworks, said: "2014 will be an exciting year for Brazil and Brazilian music – and Sergio Mendes' new album will be one of the records of the year. Everybody at Sony Music Masterworks looks forward to working with this true icon to deliver another outstanding contribution to one of the greatest catalogs in the business."
Also, tenor saxophonist Sonny Rollins has signed a distribution agreement with Sony Music Masterworks and its jazz imprint OKeh Records for the release of his new Doxy Records album, Road Shows, Vol. 3. A street date of May 6 is planned. The new CD contains six tracks recorded between 2001 and 2012 in Saitama, Japan; Toulouse, Marseille, and Marciac, France; and St. Louis. "Patanjali," a striking new Rollins composition, is given its debut recording.
A Grammy winner for his CD This Is What I Do in 2000, Rollins received a Lifetime Achievement Award from the National Academy of Recording Arts and Sciences in 2004. In 2006 he was inducted into the Academy of Achievement at the International Achievement Summit in Los Angeles, and in May 2007 was a recipient of the Polar Music Prize, presented in Stockholm. In 2009 he became the third American (after Frank Sinatra and Jessye Norman) to be awarded the Austrian Cross for Science and Art, First Class; and in 2010 he was named the Edward MacDowell Medalist, the first jazz composer to be so honored.
More recently, Rollins was presented with the National Medal of Arts at a White House ceremony in March 2011, and later that year he received the Kennedy Center Honors. In the Jazz Journalists Association's 2013 Awards, Rollins was named Emeritus Jazz Artist/Beyond Voting. "Having worked with Sonny on his previous Doxy albums, I am honoured and pleased that he chose the newly launched OKeh label as the partner for his future musical adventures. He is an inspiration to all of us at the label," says Wulf Muller who oversees A&R for OKeh Records.
---
Don't forget to follow our Spotify Playlist: